How To Survive A Cross Country Move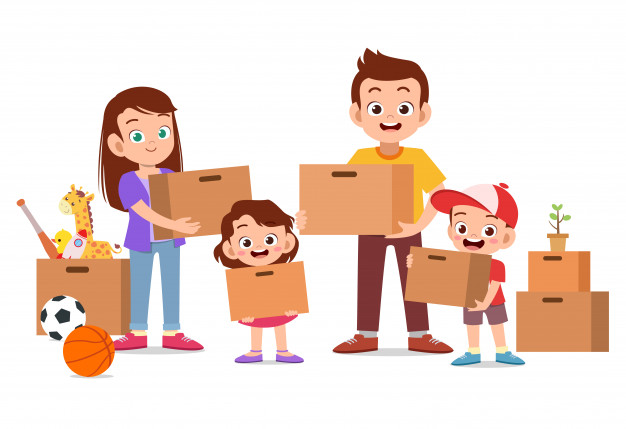 Photo Source Here
One of the heavily logistical things you will ever have to deal with as an adult is making a big move across the country. If you have never lived in another state or even been to the state where you are heading, it can be a stressful and overwhelming experience.
Just the thought of packing up your entire life and heading out to the horizon on an adventure would seem like more trouble than most people can handle. If you are feeling the draw of the west or even heading south for nicer weather, the key to surviving the move is to get organized.
The more you stay on plan, the less stress you will suffer during your move. Start your new life with the help of expert moving services in Calgary or wherever your destination is and follow these stress-busting tips to help you survive your cross country moving adventure.
Purge Your Stuff
The fewer things you have to pack up and ship across the country, the easier your move will be. When you start planning your move, this is a great time to start getting rid of the stuff around your house that you don't need. It's startling to realize how quickly stuff can accumulate around your house.
Take inventory of all of your belongings and start deciding what you really need to keep and what you can let go. Have a big garage sale in your neighborhood or use an online auction service to help you lighten your load.
Book Your Travel In Advance
By ordering your plane tickets or trucking rentals at least one month in advance, you get a better deal and guarantee yourself an appointment. You don't want to end up getting ready to go and finding that you can't get a coordinating flight to get you to your new home at the same time as your movers.
Hire A Moving Company
When you add all the packing that you will be doing to making an inventory list, being careful with delicate items, and coordinating how everything will be moved, it takes a lot of time and effort to get it just right. When you hire a moving company, you can make arrangements for them to do most of the heavy lifting for you.
Professional movers will help you itemize and organize all of your items and get them packed securely. You can also rely on a moving company to take a proper inventory and label each box to make your unpacking easier.
Do your homework about each company that you speak to and request a formal quote from at least three companies to compare. Take recommendations from your trusted family and friends and make sure to read the reviews of any company that you are considering.
Divide Your Duties
Give yourself a break and take offers of help when you get them. It can help things to go faster if you assign a particular room to be packed to each family member. Trying to do it all yourself can be overwhelming for anyone. Make sure that you agree on a specific packing and labeling routine so that your items will all be easier to find once you arrive at your new home.
Moving across the country can be as exciting as it is stressful and hectic. By making a plan, hiring a reliable mover to help you and keep your packing organized, you can make it easier to survive your cross-country move.