Downton Abbey Tea Party and DVD Viewing
Hey friends, how many of you are Downton Abbey fans? Well if you are then you all will love knowing that a new DVD with all the characters you love from that fantastic series are back in an expansion DVD. What is not to love about Downton Abbey? am I right? the characters, the settings, outfits, all of it. Lets not forget one favorite episode (spoiler alert) where its Christmas and Mathew proposes to Mary. There are so many as well as the whole Titanic scenes and such. Right now if you go to Walmart or Walmart.com you can pick up a Downton Abbey DVD it would make for a great Downton Abbey "fan" "Christmas Gift" this holiday season.
I had a lot of fun putting together a "Tea Party" for me and "3" close friends. I set the table with all kinds of treats, some tea and afterwards we watched the DVD together. It was a lot of fun even with all our shared commentary and interruptions about the characters and more. We had a lot of fun though laughing and watching the film. We were all saying how much we would love to dress like they did in those days, the gloves, pearls, hats, and over all classy apparel. At least we can throw partied and pretend or dress up for Halloween Eh'
Anyway, as I said we had a lot of fun and below are some pictures of the styled table before we all indulged.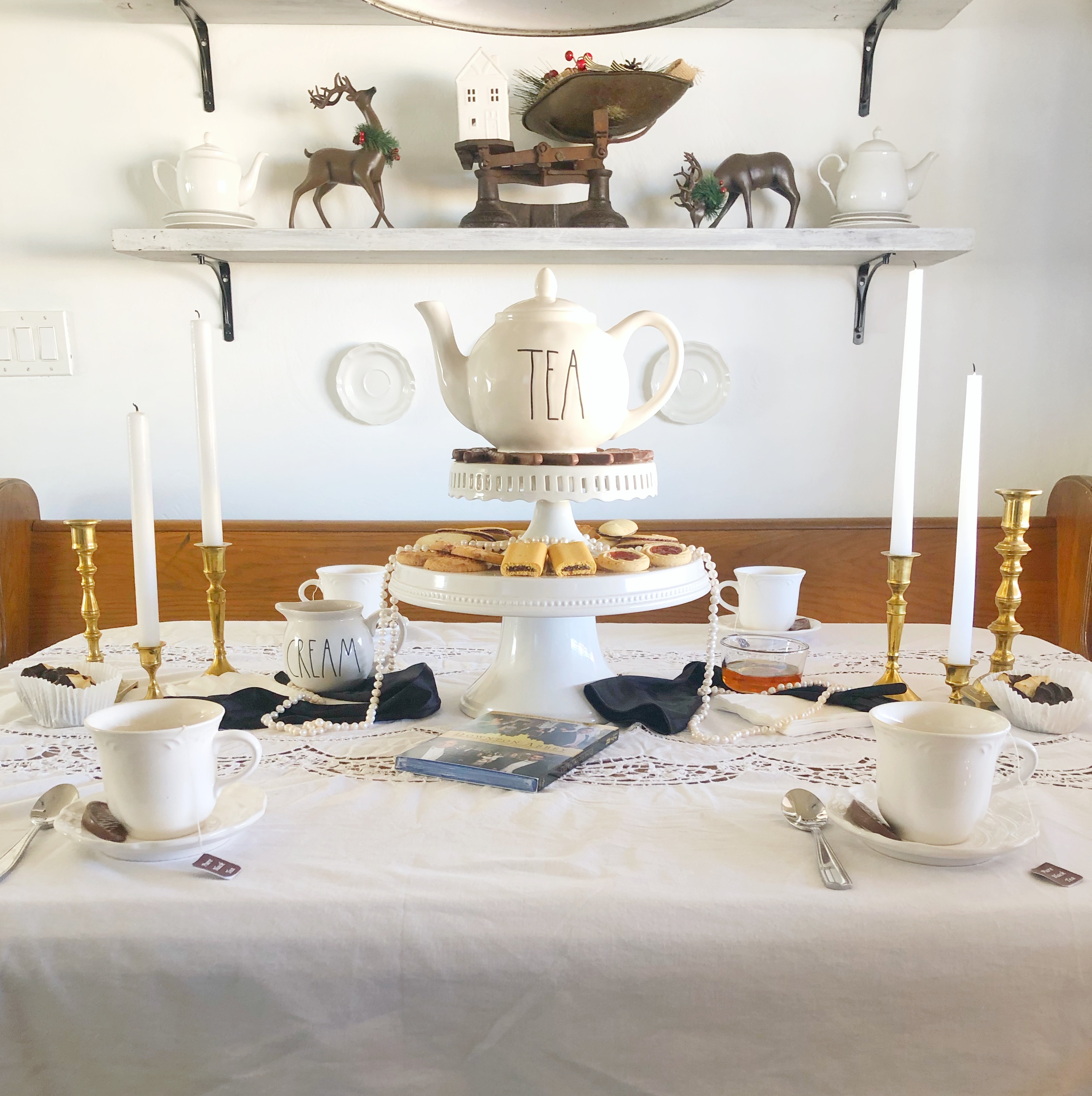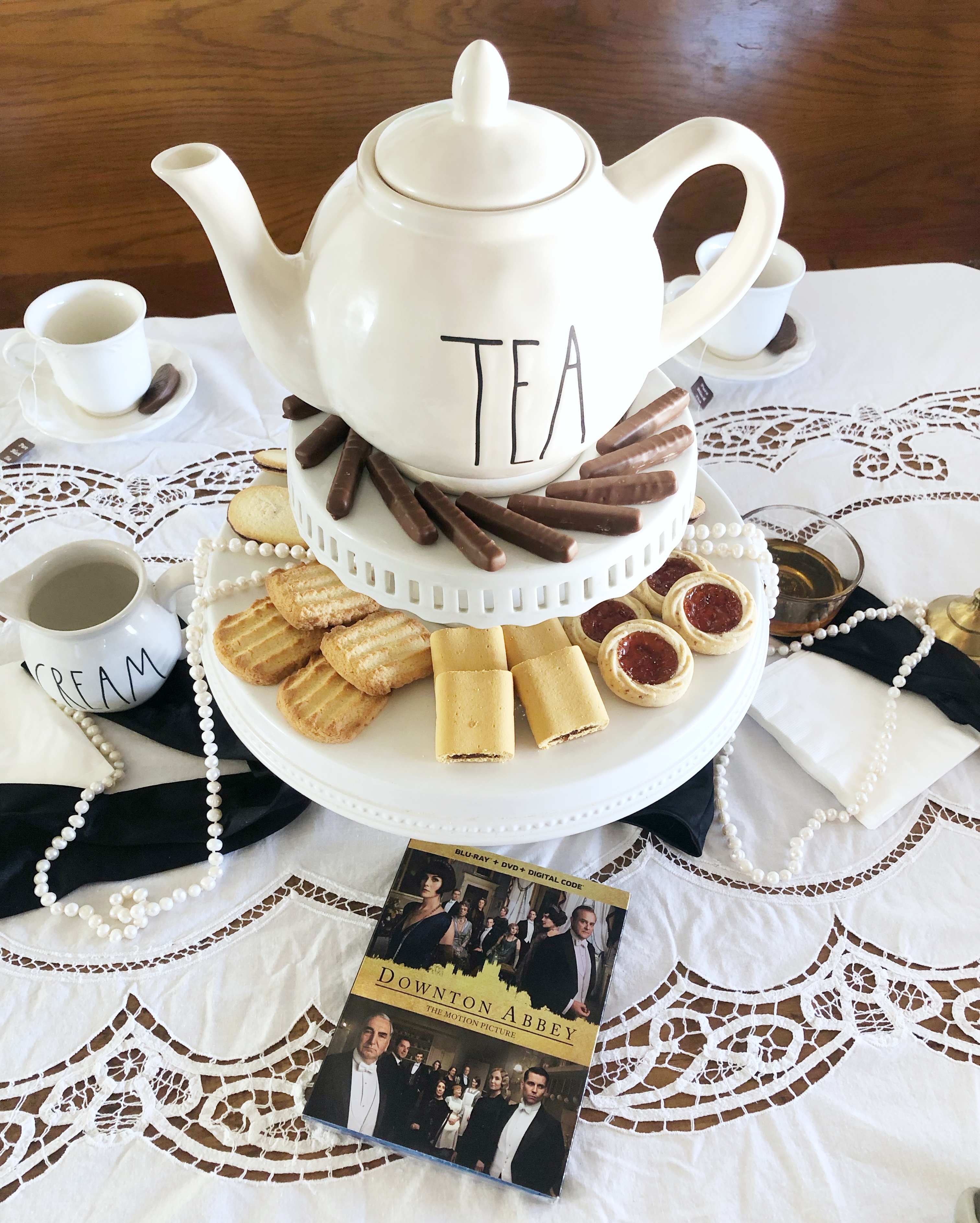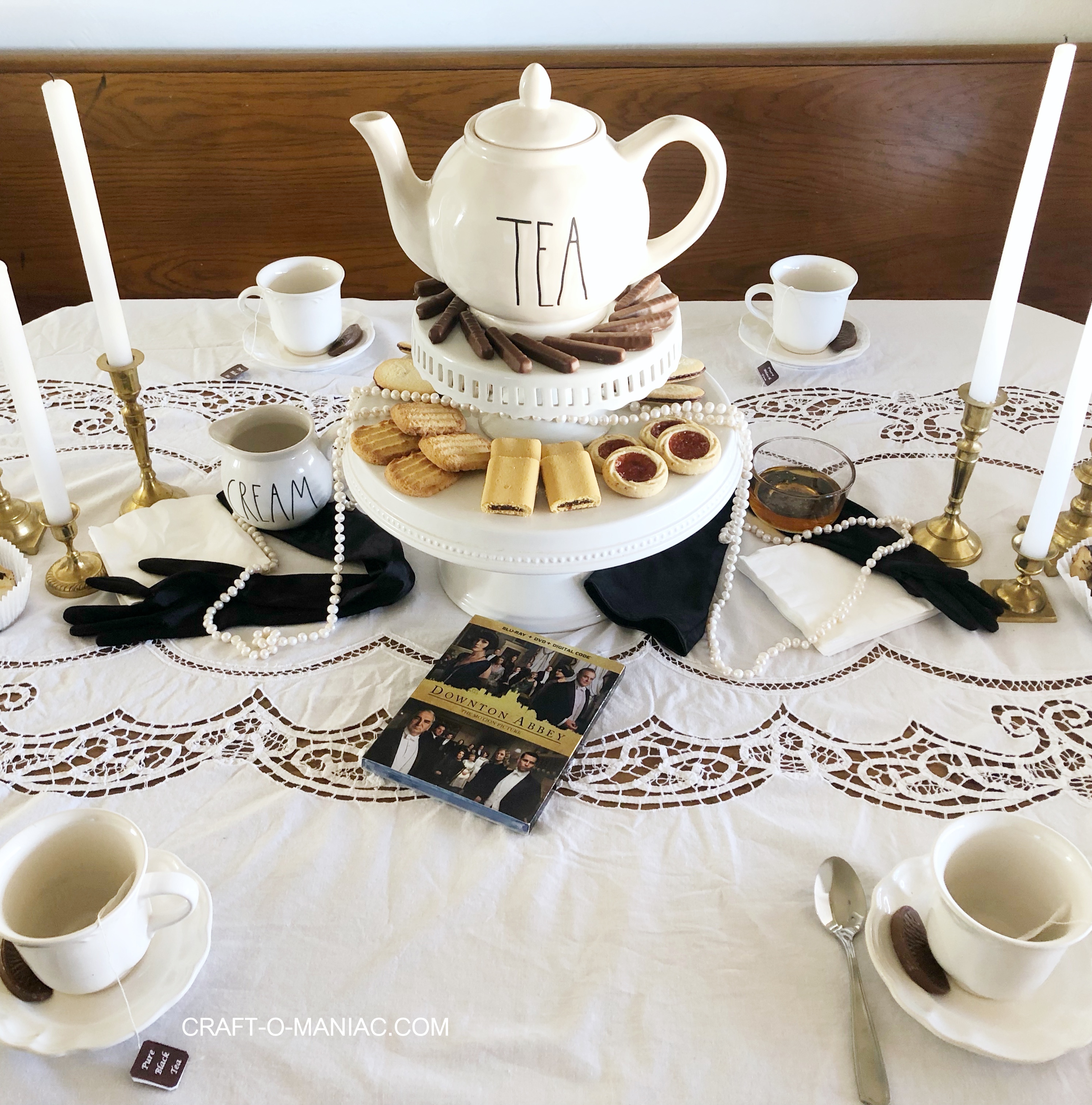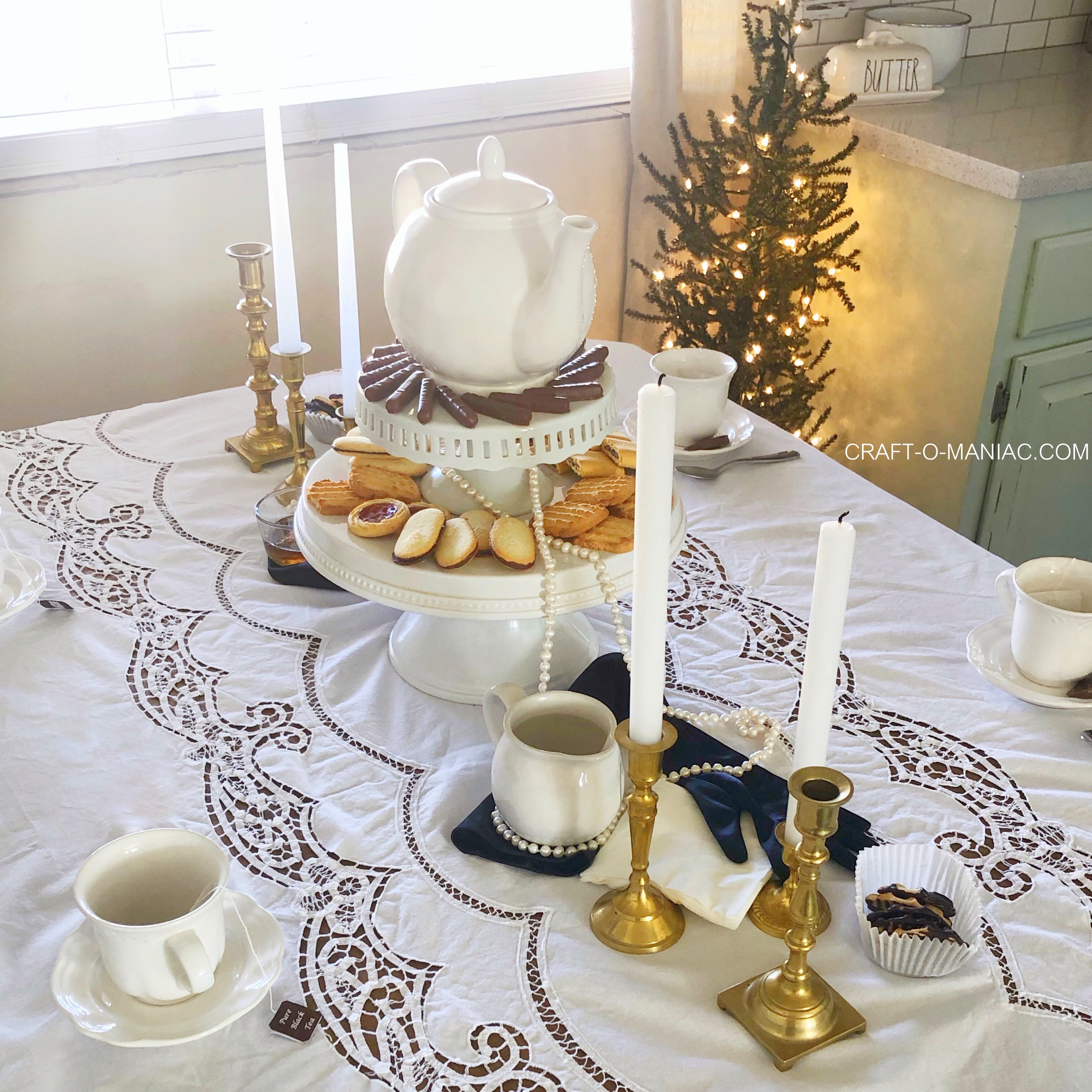 Thank you all for stopping by the blog today, If you love Downton Abbey I hope you get yourself the expansion DVD and enjoy some tea and biscuits. Jen