Best Christmas Gifts You Can Give to Yourself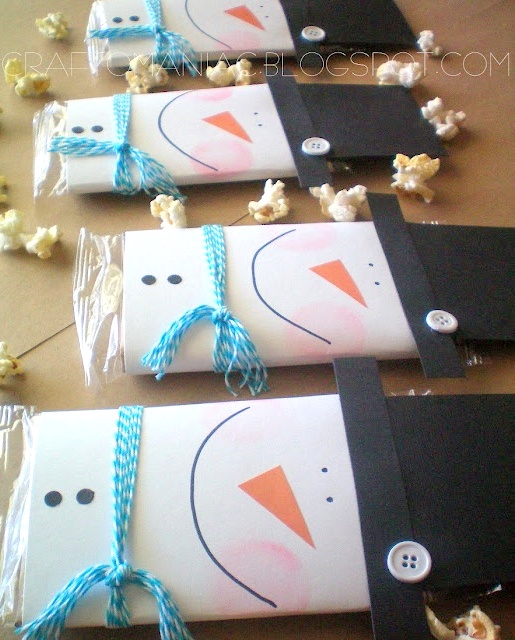 You've probably made an effort to buy everyone in your life a perfect Christmas gift in order to make their holidays even better. But, what about you? Sometimes, you need to put yourself first and treat yourself to a nice Xmas gift that will make your life easier, cozier or more beautiful.
Here are some ideas that might get you to say "Oh, I wish I had that!"
Face masks
Winter can be very harsh on your face, so you can consider staying in on Friday and dedicating sometime to pampering. And what better way to give your skin some love than with face masks?
While full jars can be a little pricey, you can treat yourself to a few smaller tubes so that you can experiment. Now all you have left to do is play Netflix and grab a glass of mulled wine.
Kitchen carbonator
If you love seltzer and have a deep appreciation for sleek and practical kitchen appliances, then you'll definitely love your own small countertop carbonator.
If you choose a model like Aarke Carbonator or anything similar, it will not only produce great seltzer but also serve as a sleek piece of art in your stylish kitchen. Plus, it's pretty small which makes it practical for even the smallest New York kitchens.
Portable speaker
You don't need to be a huge music lover in order to appreciate a good portable speaker. If you get a small, wireless and waterproof Bluetooth model, you will get to use it while you cook, take a bath or go camping with friends and family.
And since most new models have a battery that lasts around 12 hours, you'll get to enjoy great music for longer.
A new mattress
People very rarely think about their mattress even though it's super important for good sleep as well as overall health and well being. So, if you know your mattress has been through a lot of use, you might want to invest in something new that will provide you with better support and more comfort.
If you're not sure your old model needs replacing, check out this guide that will help you find the right time to buy a mattress and you'll certainly make the right decision. And with a new mattress, you'll catch plenty of sleep and start the New Year well-rested.
A weighted blanket
If your mattress is still in good condition, you can still treat yourself to better sleep with a cozy weighted blanket. This blanket provides users with a feeling of being held which helps with anxiety and induces peaceful and quality sleep.
If you're a hot sleeper, make sure to choose a model that won't trap heat, so you can use it every night in your cozy Christmas-inspired bedroom.
Quality T-shirts
While T-shirts may appear to be overused, they are still an excellent Christmas gift. T-shirts are versatile and fun to mix and match with other outfits. You should ensure that the thread on the t-shirt you are about to give is of high quality and will not easily tear. Look into USA-manufactured T-shirts that utilize high-end materials and offer top-of-the-line prints on their shirts.
An expensive knife
No matter if you love to cook or if you're only getting started with a few simple recipes, your life will be much easier with a good knife in hand. Your kitchen tasks will be much safer and more precise, and you'll finally be able to learn how to chop super-fast like those people you watch in cooking shows.
A new houseplant
Are you dreaming of having a home speckled with potted plants and full of lush greenery? Well, you need to start somewhere! So this Christmas, get a nice plant in a stylish pot that will provide you with some silent company and make your environment cleaner and more relaxing.
And if it lives until spring, you can grab a new one and slowly build your indoor forest. Even if you have a notoriously black thumb,
you can still enjoy some low-maintenance greenery like aloe vera, snake plant or photos.
Nintendo Switch
If you're a gamer but never seem to find the time to sit at home and enjoy the newest release, here's a solution: grab a practical Nintendo Switch.
This hand-held console comes with its own tablet which means you can play during your commute, lunch break or airport delay. The switch comes with many games perfect for the entire family and you can even dock it to play on a big screen and compete with
your loved ones.
This year, you must not neglect your own needs and wishes, so get yourself something from this list and make this Christmas the best and coziest so far!