16 Home Ideas For A Beautiful Kitchen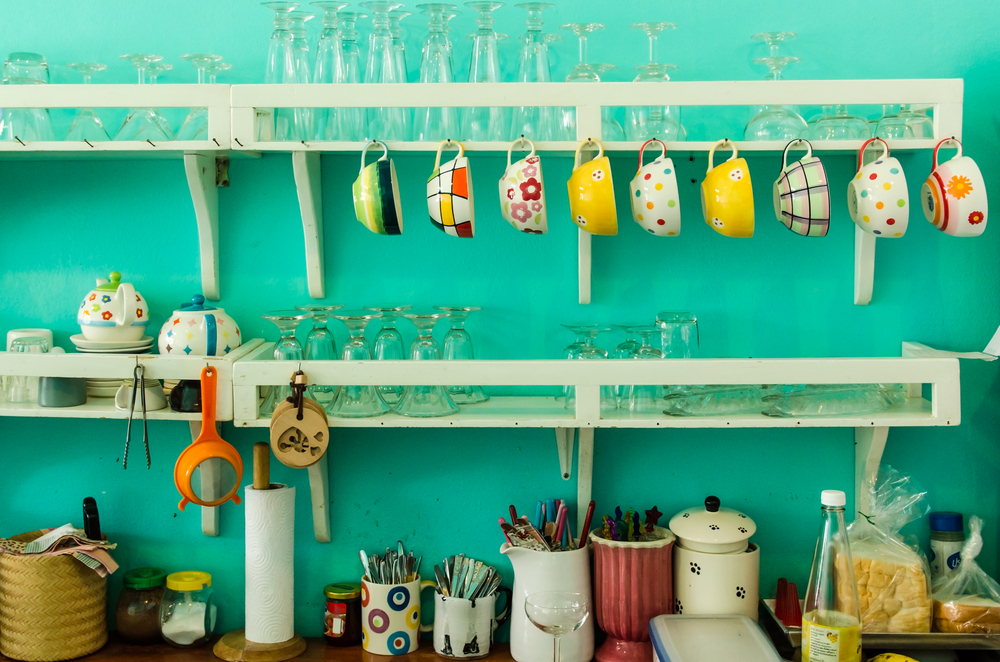 Image source Shutterstock
Whether you like cooking or not, you'd like to make your kitchen a pleasant space. On top of kitchen appliances, many people long for a kitchen design that will last for many years to come.
More importantly, you'd want something that is tailored to your family's needs. Whether you're looking for inspiration in making your first kitchen or are planning to renovate, a custom kitchen design in North Bay could be helpful.
Here are some home ideas for a beautiful kitchen:
1. Don't forget the accents. A simple, monochromatic room can become more dramatic by adding an accent. In choosing a kitchen accent, choose something that pops out whether in size or in color.
2. Add life by adding greens. Whether you have the space for a garden or not, you can still incorporate the beauty of plants inside your home.
Start in the kitchen by planting herbs you can use for cooking. This way, you can practice your planting skills and hopefully inspire you to cook for your family.
3. Consider using open cabinets. Instead of going for the traditional closed cabinets, try adding bottom shelves for storing your cooking essentials and hang cloth curtains to conceal the items inside. It should give a retro vibe while adding movement.
4. Make the kitchen more cheerful. If you like to add more warmth and cheer into your kitchen, try painting your kitchen a subtle yellow shade.
You can then add an area rug with a darker orange color. You can also add other pieces in gold and white to complete the look.
5. Try open shelves. Add items that can add personality into a room in open shelves. These can be plates, art, or photos. You can even place small appliances into these shelves for additional interest.
6. Make a statement wall. Have fun with color by making a statement wall instead of painting all the kitchen walls. This statement wall can serve as your kitchen's accent. You can add other items in a similar color theme as your statement wall such as Colored Acrylic Splashback.
7. Varnish your cabinets. Consider using a high-gloss deep red color varnish that reminds you of wine. This strong, bold color can add so much charm and depth to your kitchen.
8. Modify or add lighting. Your kitchen lighting can impact the kitchen's appearance. If you think that the light is a bit dim, especially in the cooking and working area, try changing it to something brighter. Consider also adding some under-cabinet lighting.
9. Change the hardware. A decorative or modern hardware could be all you need to update your kitchen space. Consider changing the old drawer pulls or knobs of cabinets, especially old or worn out ones.
10. Consider drawer organizers or pull-out shelves. Modern kitchens are not only filled with the latest appliances. These kitchens also dwell on functionality and organization, making it simpler to work around. One way to make your drawers and shelves more organized is to add organizer inserts.
11. Extra storage space. Consider adding under-cabinet baskets or wire shelves even in the freezer or fridge. Ensure that these spaces are being utilized.
12. Get your hands on a high-quality dish rack. Instead of replacing cheap dish racks every now and then, get a heavy-duty dish rack that can serve you longer.
This is especially helpful for those who don't own a dishwasher. Plus, a dish rack should look pretty sitting on your counter.
13. Be inspired by your surroundings. Consider obtaining color inspiration from your surroundings. Look around you or consider your favorite things.
French macarons, for example, can bring pretty pastel colors, which you can incorporate into your kitchen wall paint, accents and other items.
14. Go metallic. If you like the look of polished metal in your kitchen, consider choosing a brush gold finish on your kitchen cabinets. To tone down the look, you can try adding decorative items made of jute.
15. Keep the pantry hidden. If you're using kitchen cabinets as your pantry, try installing a sliding door to hide them. This results in a cleaner and simpler look that keeps your toaster and other appliances from plain sight.
16. Be pretty with white. A plain white kitchen can never go wrong. While it can get boring to see everything in white, you can break the monotony by adding a pop of color in one or two items in the kitchen.
Final Thoughts
Regardless of how much time you spend in your kitchen every day, you'd surely want to keep this place functional and enjoyable.
There are many places to find inspiration, including your surroundings, websites, or magazines. More importantly, you should consider the durability of the materials you use to ensure that your family will enjoy this lovely kitchen for long.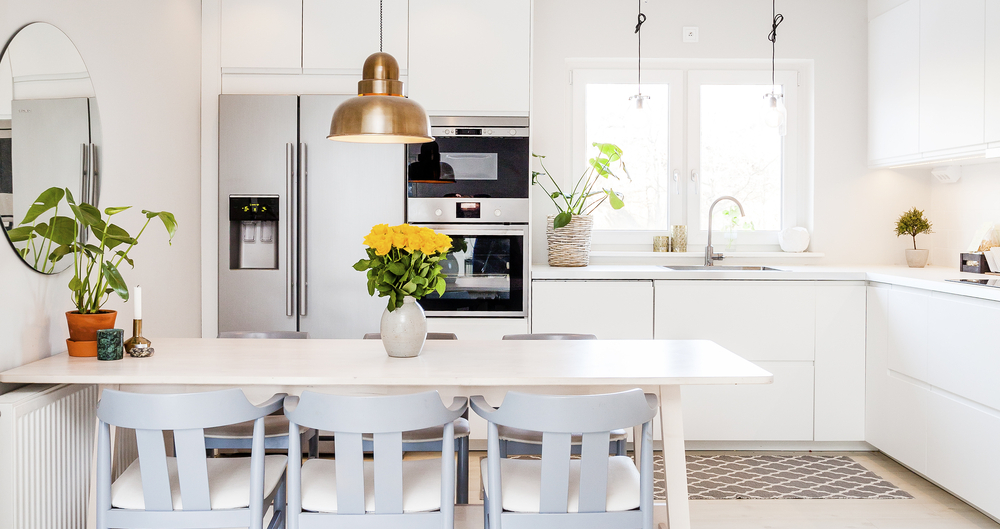 Image Source Shutterstock