Why Farmhouse Chandeliers Are the Perfect Addition to Your Rustic Interior Designs
Farmhouse chandeliers make a statement in entryways, dining rooms, living spaces, and bedrooms, becoming a focal point that adds warmth and character to your home. They also work well with other farmhouse light fixtures.
Add a touch of country flair to your design with this rustic beaded chandelier. Its metal frame features a classic, simple candle-style silhouette and is compatible with flat, sloped, or vaulted ceilings.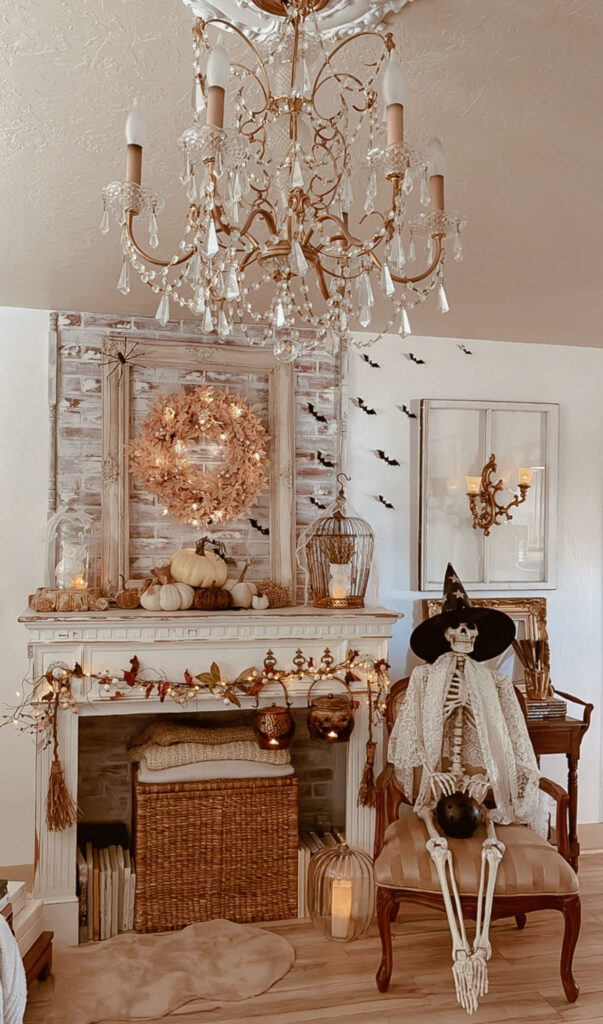 They Exude Warmth
Chandeliers can add a touch of warmth to your farmhouse interior without overcrowding the space with too many accent pieces. Farmhouse furnishings are typically clean-lined and minimalistic, allowing them to accentuate natural elements' beauty and draw attention to high ceilings.
Wood beam chandeliers combine rustic and modern elements to create a unique lighting fixture perfect for any dining room, foyer, or kitchen. It features a triple wood beam frame and vintage cages that complement light bulbs.
Twig chandeliers are another lighting option that can add a touch of organic elegance to your farmhouse decor. They're available in a variety of sizes so that you can choose the right size for your space. You can also create your twig chandelier by gathering twigs and branches outdoors.
Mason jar wall sconces are another way to incorporate rustic lighting into your farmhouse interior. These unique sconces can be hung individually or in groups, illuminating your home with a cozy, rustic glow.
They Add Texture
Farmhouse chandeliers provide the perfect finishing touch to rustic interior designs by adding texture and interest. They blend seamlessly with other natural elements and textures, creating a warm and inviting ambiance.
Wood is a fundamental aspect of the farmhouse style and can be used in various ways. These accents, whether reclaimed wooden furniture or exposed wood beams, add warmth and texture to a space.
Woven basket pendants offer another great way to add texture to your home. These unique lighting fixtures crafted from woven baskets create a charming aesthetic and complement rustic furniture and decor.
Consider antler chandeliers if you want a more refined rustic lighting option. These eye-catching fixtures from real or faux antlers add beauty and sophistication to your home. They're ideal for dining rooms, living spaces, and entryways, providing the perfect finishing touch to your rustic interior.
They Add Elegance
Lighting is often the first thing that grabs people's attention when entering a room, and a farmhouse chandelier adds a touch of elegance to your home. These fixtures can be a beautiful focal point for a dining room table or entryway, creating a dramatic effect that makes guests feel welcome and at home.
Farmhouse-style chandeliers feature natural materials, earthy tones, and cozy textiles, adding warmth and visual appeal to any space. They work well in homes with exposed wood beams, stone accents, or rustic features.
If you want a more refined look, choose a chandelier with clean lines and classic elements like wood to create a timeless design that blends seamlessly with farmhouse decor. You can also find various sizes and styles of chandeliers to suit your home. This includes smaller pendant lights perfect for cozy reading nooks or larger fixtures that can make a statement over a kitchen island.
They Add Character
A chandelier is a statement piece that helps establish a cohesive theme throughout your home. This allows you to tell a story with your décor and create an inviting ambiance for guests.
Farmhouse chandeliers can also help elevate your interior with a unique style that reflects your personality. They often incorporate rustic elements like distressed metals and weathered wood for an aesthetically pleasing lighting fixture. They also come in various shapes and designs to suit your space.
For example, a farmhouse barn light chandelier brings classic warehouse lighting into your home while providing plenty of task illumination for working in the kitchen. This light fixture features a trapezoidal cage that frames the candelabra-inspired lights for an elegant design. This light is perfect for hanging over your kitchen island or dining room table.
A twig chandelier is another excellent option for adding a natural and enchanting element to your space. These lighting fixtures are crafted from twigs and branches to create a captivating lighting centerpiece that complements your rustic decor theme.