Frosty the Foam Ball Snowman
Hi guys, I am excited to share this super darling and easy craft. I made this "Frosty the Foam Ball Snowman", as a "handmade" secret santa gift.
Here is what you need:
Three different sized foam balls
6 metal brads
glittered hat ( found in the Christmas craft section at Michaels)
Berries, twigs
white felt
Elmer's glue tip (Frosty's nose)
Sticks twigs, from your yard
4 x4 piece of wood or canvas frame (the base)
black buttons
Glue gun
Ribbon
A pail and small foam balls (optional)
This was pretty easy, as its simply gluing and adhearing the craft items together. That said, I did start by taking my foam balls and turning them to their sides. I took a faom blade (craft blade) and shaved off some of the foam creating a flat like surface. You don't need to do much at all on this step, but it makes them look more put together and sort of hold up better.
Once I did that, then I glued each styrofaom peice togther. I then cut felt to go around my 4 x 4 canvas block. I hot glued the felt down. I also cut out and made a scarf with felt. I added each piece the styrofoam snowman by simply hot glueing the items down. The hat I did find at a craft store, but I added the berries to the top, and plaid ribbon around the base. This craft was very easy, just looking at it, you can see what it is you need, and basically how to make it.
I made this handmade gift in a fun Cricut "Secret Santa" gift exchange opportunity. Cricut has so many resourcefull information when wanting to design, like in their design space for example. Or if you are looking for inspiration ideas, etc. Plus their site shares products and their shop and much much more. So, I was the secret santa for Blogger Kelly at Cloudy Day Gray her blog is cute, fun, trendy/modern creative, and full of inspiration.
here is the handmade gift I made and sent to her (along with some other goodies just from me).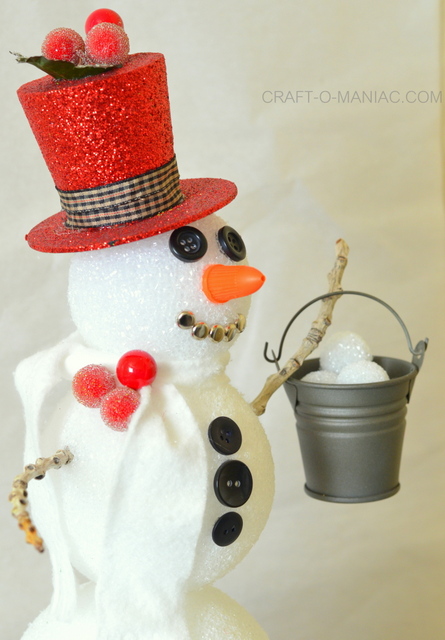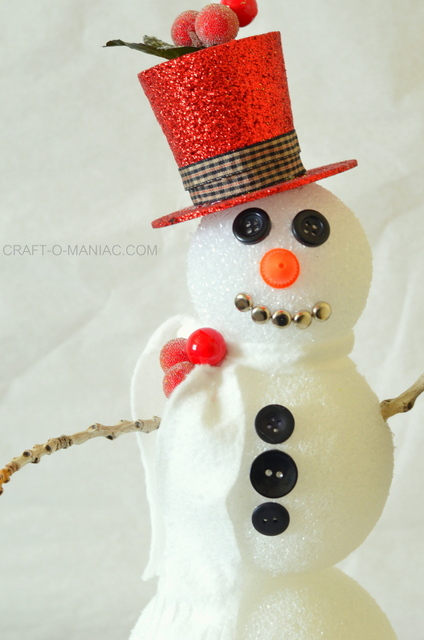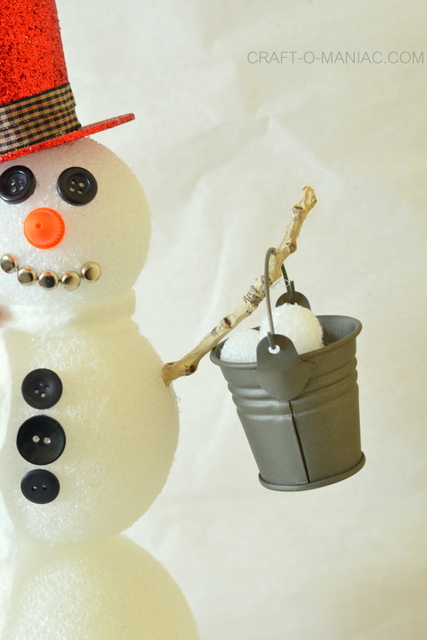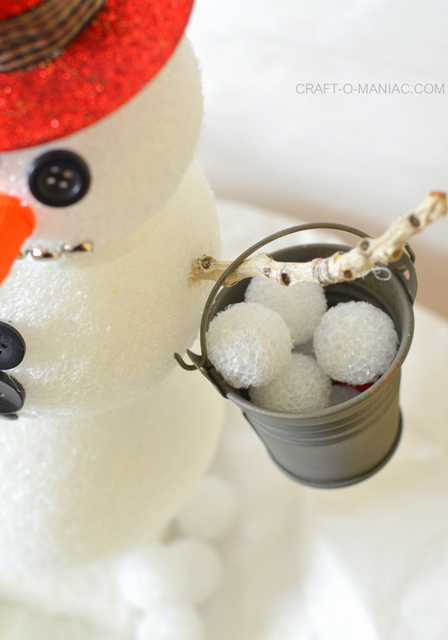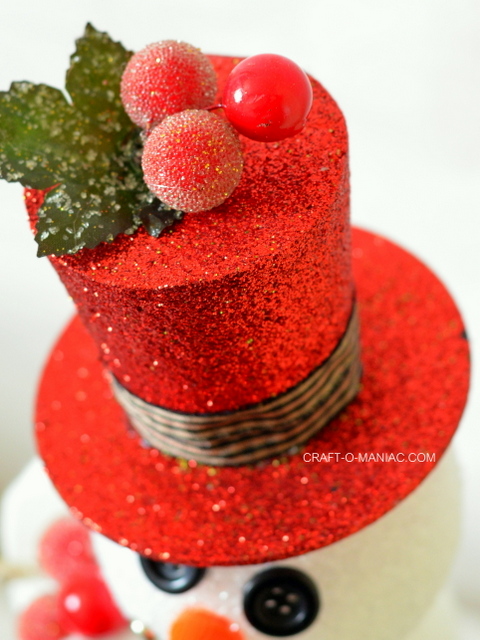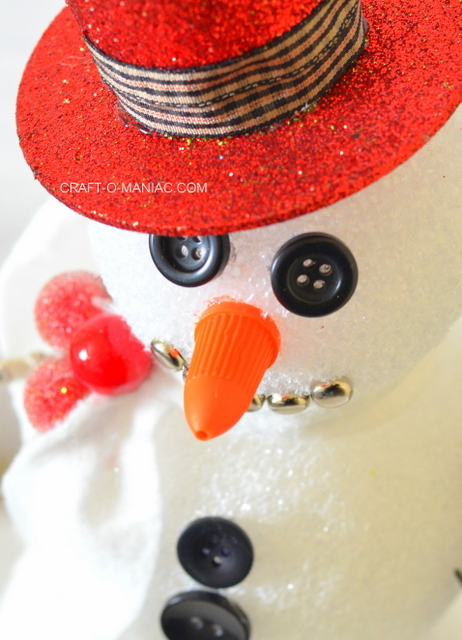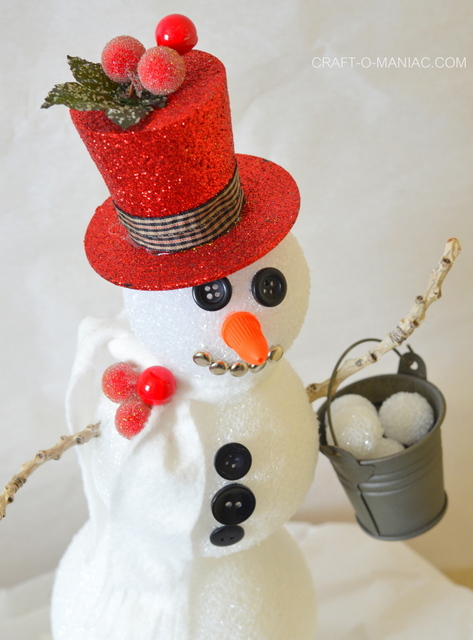 I love how Mr. Frosty the Foam Snowman turned out. He is whimsical, easy and cute too.
I hope you like him Kelly. Enjoy.
"I am a member of the Cricut blogger community – which means that I do receive products, creative challenges, and sometimes compensation in exchange for my honest feedback, experiences, and reviews. This post may contain affiliate links – which means if you click on my links to Cricut, and you decide you'd like to purchase something from Cricut – I will earn a small commission. Thank you so much for supporting Craft-O-Maniac, it's readers like you that make this all possible!"
jen