DIY Winter Woodland Christmas Wreath
Hi friends today I am sharing this super cute and sweet DIY Winter Woodlands Christmas Wreath. I was given this "Winter Woodland" theme from Jo-Anns. I had to create something within that theme, and I chose a wreath with some sweet woodland animals, snow, wood, berries, and pin needles.
Jo-Anns is doing more this holiday season, their doing this fun #Makeitgiveit sweepstakes, and I am so happy to share that information with you all.  #Makeitgiveit is more than just an online sweepstakes; it is a partnership between Jo-Ann and the National Military Family Association this holiday season. To celebrate, we want to give you a $100 Jo-Ann gift card as part of our Holiday Make it – Give it Sweepstakes! Entering is easy, just share a picture on Instagram of a holiday project you are working on and tag it with #MakeItGiveIt and you're entered! You have until December 25th, so start snapping pics! We'll pick 5 winners and announce them on December 30th. We'll also be donating 5 – $100 gift cards to the National Military Family Association to distribute to families. Check out their official Rules here. All entries will be featured on our Make Gifts Merrier Holiday Hub Here. So get cracken and get entered.
Here is my Winter Woodland Christmas Wreath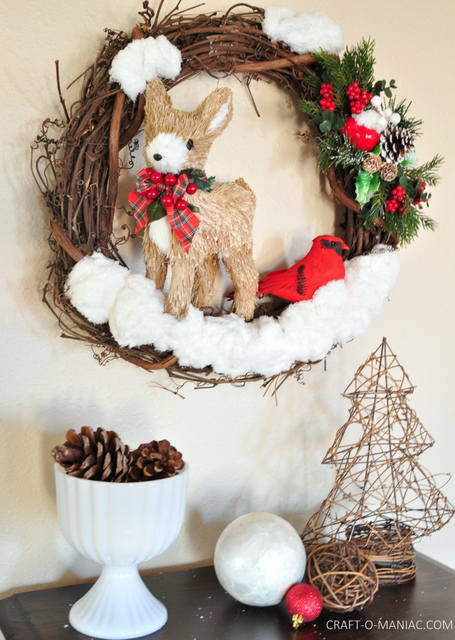 I gathered up some supplies while at Jo-Anns and came home. With a glue gun, some tweaking and adding more berries a plaid bow to the deer, and some snow balls, and extra mini pine cones to the twigs and berries, I got this wreath all done.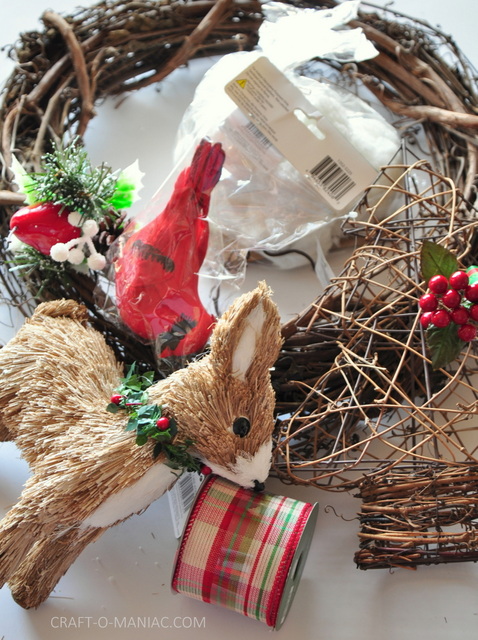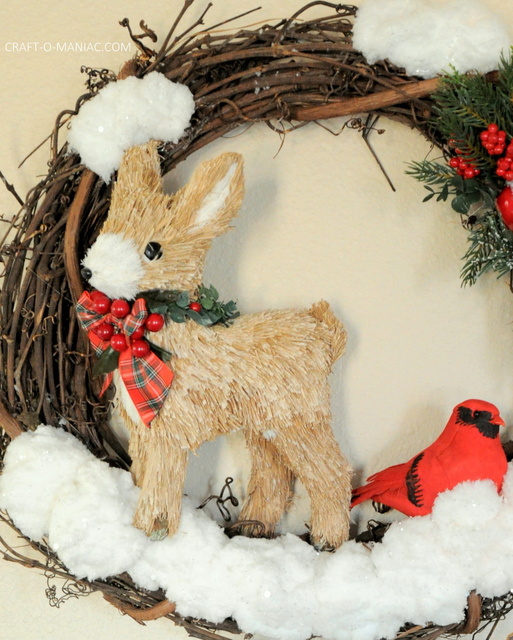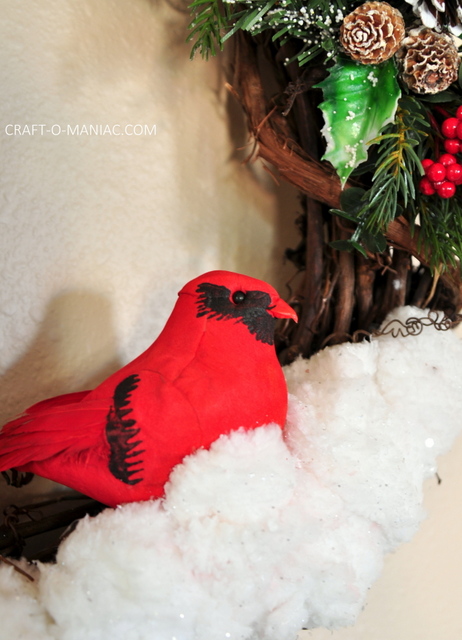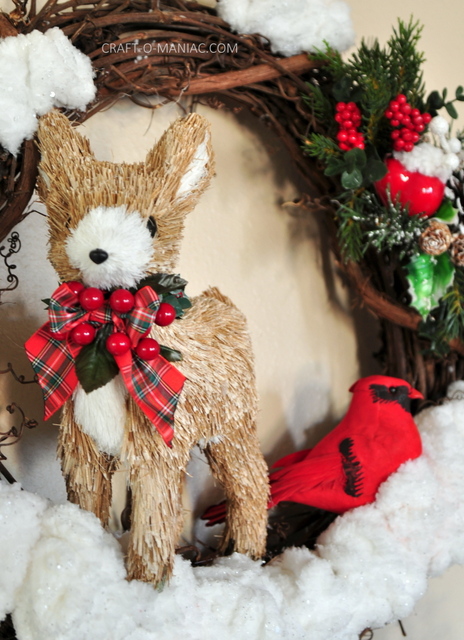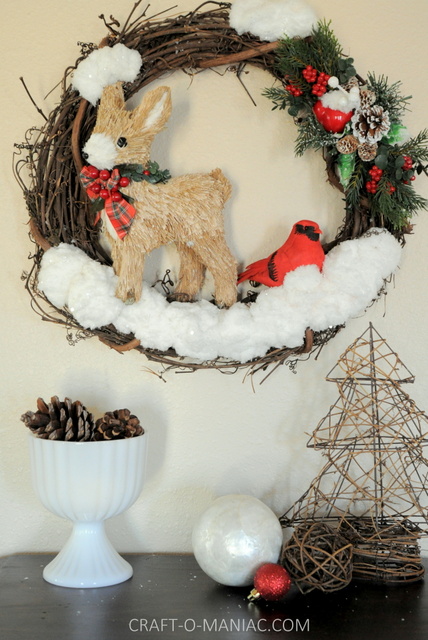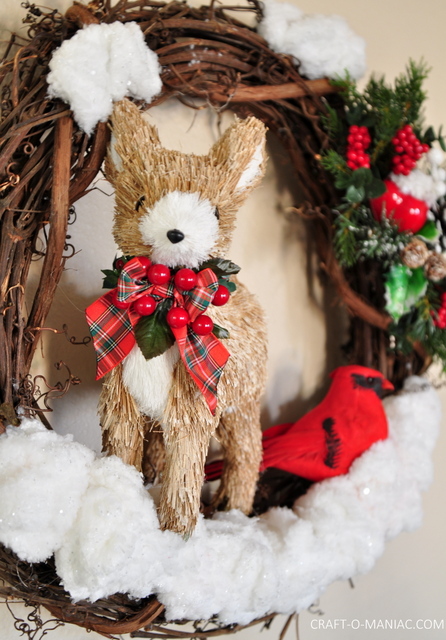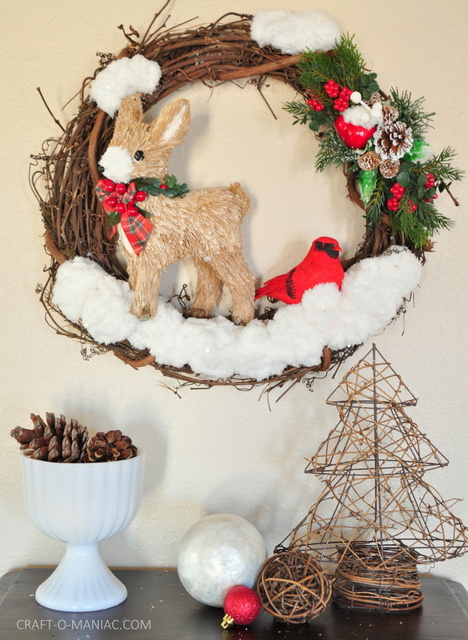 I think it turned out pretty cute, and my youngest son loves it so much, he kept coming over as I was making it and climbing up on a chair to look at the deer and red robin. He thought they were both so cute and kept talking about them too. It was pretty sweet.
Here a few other Holiday Ideas.
DIY Christmas Plaid and Reindeer Wreath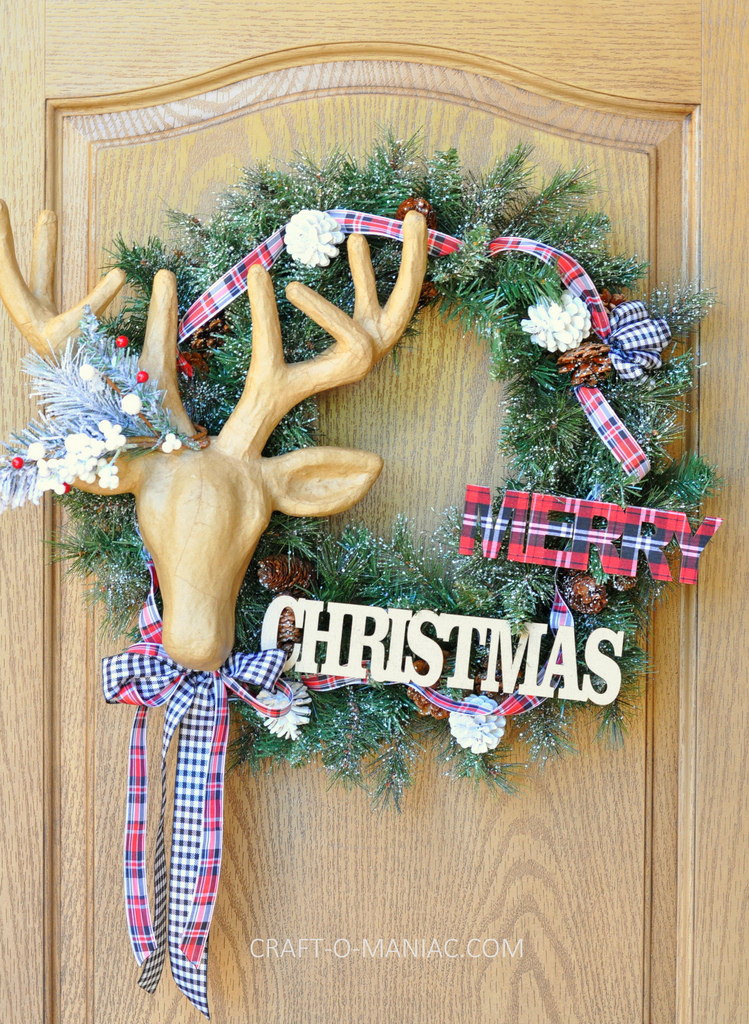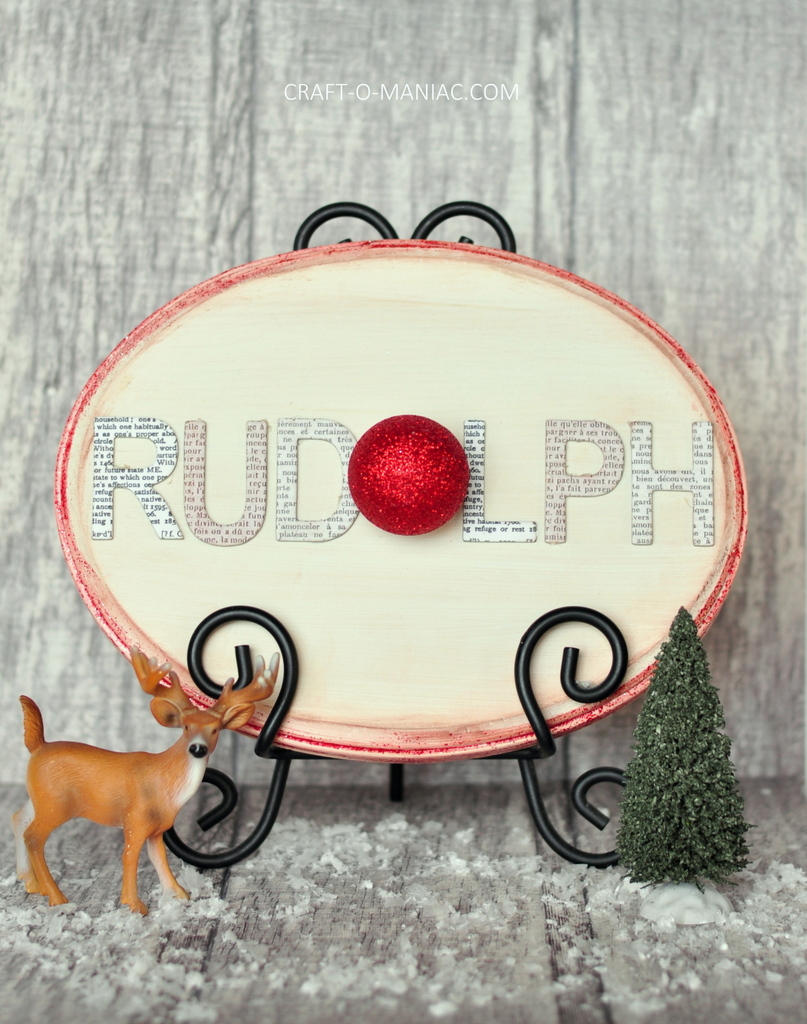 Almost anything you make this holiday season can be a gift as well. So have fun.  xo jen