How To Channel Movie Star Glamour When Decorating Your Bedroom
Marilyn Monroe famously decorated liked to decorate her room completely in white. From furniture to drapes, she loved the clean, crisp, and glamorous look. Our bedrooms are our safe haven, space away from the rest of the house where we go to relax.
Add in some memorabilia or merchandise from your favorite movies. You could frame posters or display weapon replicas from your beloved old-era movies. You could even decorate your room like an old theater or the set of your most beloved movie, or display weapon replicas.
If you have kids, it can feel like your house is not your own, that every purchase has to be vetted for how durable or child friendly it is.
So if you're looking to add a touch of old school Hollywood glamour to your bedroom, here are some tips to get you started on turning your bedroom into a boudoir.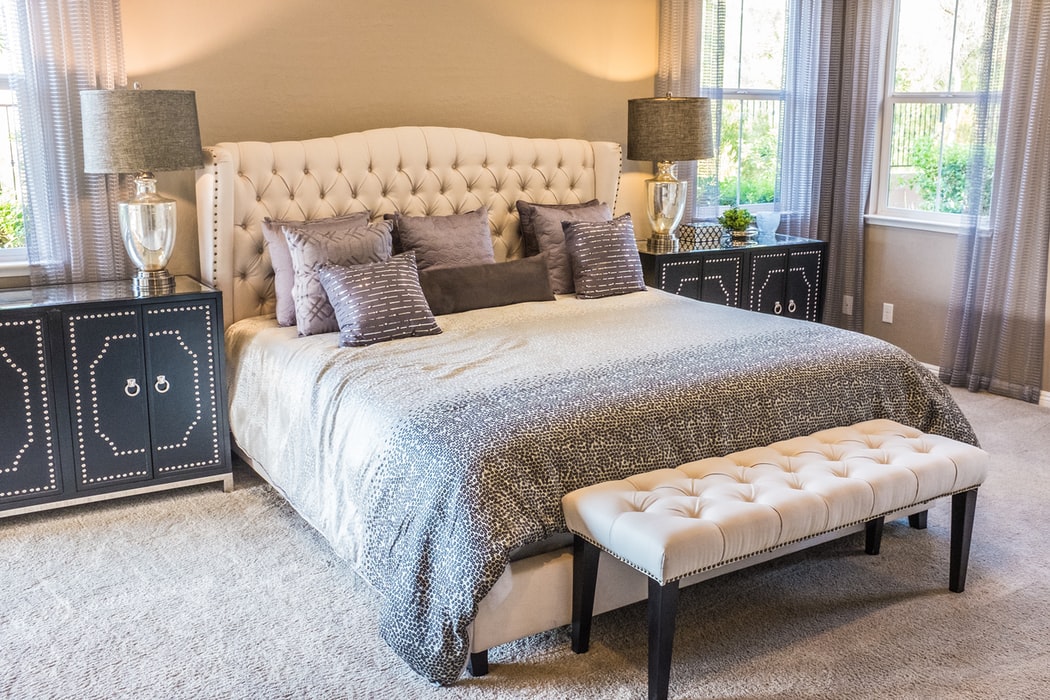 Photo by NeONBRAND on Unsplash
It's all about the bed
This should be the focal point of your room. The bigger and more ornate the better. Go for the largest size you can comfortably fit in your room. Features such as a large, fabric headboard, or even a four-poster style are fit for a movie star.
Look for original vintage beds for sale at auctions or for a budget-friendly choice try bedroomfurniturediscounts.com for their range.
Keep the flooring sumptuous
Wooden or tiles floors have no place in a glamorous bedroom. Keep your carpeting plush and soft. Imagine how fantastic it's going to feel when you get out of bed in the morning and sink your toes into a beautiful soft carpet. If your budget doesn't stretch to recarpeting the entire room, use area rugs to create the effect.
Invest in fabrics
What's the point of having a beautiful, ornate bed if you put boring linens on it. You want beautiful, over the top fabrics like silk, satin, and velvet. Mix and match colors and however many throw pillows you have, add some more. Pay particular attention to your bedding and drapes when choosing your fabrics.
Install a hanging light fixture
A modern style, the angular light fitting will spoil the effect you're looking for. Instead, install a vintage style hanging light that looks like a chandelier or a tiffany pendant.
Get a dressing table
What self-respecting glamourpuss doesn't have a huge, mirrored dressing table to get ready for a party. It also adds much-needed storage to your rooms as well as providing surfaces to display some photos, ornaments, or a big vase of silk flowers.
Make art a focal point
Decorative touches in your room will pull the entire look together. Try a huge, ornate mirror or some sculptures and lamps. It doesn't have to be as expensive as that sounds. There are many bargains to be found online or at local flea markets and auctions.
Don't forget about the little things
When you've spent the time, effort, and money on perfecting your bedroom, you don't want the effect ruined by something as small as a door handle or light switch. The great thing is that these are really easy and cheap to replace. Find a style to match the look of your room.
Final thoughts
You deserve a bedroom that makes you smile every time you step into it. Why not channel your inner Ava Gardner or Marilyn Monroe and create the glamorous look you've always dreamed of.