Cost-Saving Ways to Add Elegance to Your Home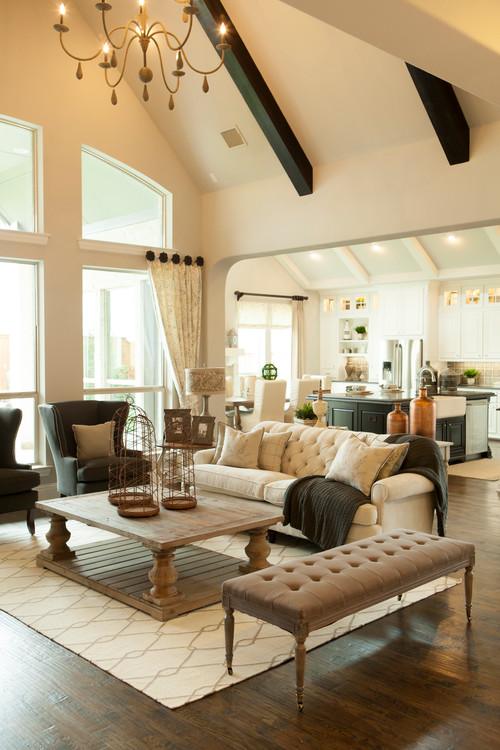 Image source via Google
Have you ever wanted to own a marvelous home with decadent features that are sure to impress all guests? Most people do, but the problem isn't about your tastes. It's about your realistic budget.
Owning these types of homes can cost a lot of money, which means years and years of saving, investing, and work. This is just not realistic for many, either, because some people are already fixed into their mortgage and would rather just update their existing home.
Getting the luxury home you want can start with your existing home, rather than finding it already built up. Remodeling your home doesn't need to be a huge job, either.
You can spend a lot of money and still be disappointed in the results, so it's good to know that design is about creativity, not budget. Remodeling your home to add elegance doesn't need to be a crazy big project, nor do you need to buy a new home to get the look you want. You just need to be smart.
Here are some smart, cost-effective ways to add that elegance to your home.
Flooring options
Your floor is going to help tie together everything in your home. The hardest thing to notice is a nice paint job, quality furniture, or exquisite decorations and placement if the entire floor is low- quality and ugly.
Hardwood flooring is the outstanding choice to add class to a home, but it can be very expensive, so going with vinyl flooring that looks like wood can help you achieve the look, without sacrificing the budget.
This is the best option for any home because it can be installed quickly and at a significantly lower cost, not to mention that the material itself is very durable, which is good news when you consider how easily wood can get scratched and damaged.
Natural lighting
The overabundance of artificial lighting can create a disorienting effect, and in some cases, make a home look cheaper. Of course, there are a lot of great light fixtures you can choose, but natural lighting will always be king.
Natural lighting is great for mental health, but for your home, it provides value in a more real experience with daylight. Some of the best ways to include more natural light are using thin curtain materials, adding mirrors to refract lighting, and installing large glass sliding doors, or a skylight, if at all possible.
The last two options aren't entirely cost- effective, and that's okay if you're willing to spend the money on one or two projects that will
enhance the home's value, rather than every little job you want to be done. Some money needs to be spent, but natural lighting is a great option to improve your home's quality.
Thrift your decor.
If you want to go for a timeless or elegant look reminiscent of baroque or traditionalism, then thrifting is a silent helper. When you think of thrifting, you often imagine clothing and other knick- knacks, but there's a surprising amount of quality finds in the way of silverware, dishware, and home decor that can be found in stores.
This decor and home additions come at a huge reduction in price, so you can be secure knowing you're not breaking the bank on a timeless
look. It takes a lot of dedication to find these pieces because the good ones get snagged pretty fast.
Thrift stores, hand-me-downs from friends or family, social media marketplaces, and online second-hand sites are the best places to find unique home additions for less.
Add crown molding.
The ceiling isn't usually something people notice, but once you recognize details, you'll understand how important it is to a room. Much like flooring, the worse the material or look, the more people will start to critically judge the whole room.
Ceilings with crown molding, the extended edges that run parallel to the walls for people who are unfamiliar, enhance home value through looks and actual monetary value, and they look good.
This is a job you can do with enough education on the topic, but even when left in the pros' hands, the upside is well worth the small cost. Crown molding is a small change to the home that pays off in big ways.
Put emphasis on simplicity.
Being simple with your design choices doesn't mean you need to ditch the home's accessories and additions. Decor can still take center stage in the home without crowding each room.
The minimal design aesthetic is very elegant in the contemporary sense, and even this has an emphasis on statement pieces. The same can be said for those that want to focus on those timeless styles that add more emphasis on having more in a room.
These design styles can merge where each piece you keep present in the room demands attention. The name of the game here is less is more, but making the less equal to or more valuable than assorted decor. Keep it simple, but make the simplicity stand out.
Update the paint job.
Lastly, you want to give your home a nice new fresh coat of paint. The odds that your new attempt to class up your home will match the existing paint job are slim, and even if they don't coincide with these plans, a new paint job is far from an expensive job.
The quality of the paint and the colors you choose will help you understand the overall cohesiveness of the look, but most importantly, it can always be a good idea to give it a fresh coat of paint.
Adding some new life to your home can be as simple as a new paint job. Just remember to do this before you start buying furniture to avoid clashing styles.
For those looking to update their home, the best way to do it is in small steps. You might want to go big after watching all of those home renovation shows, but a lot of the experts like HomesPure.com advise you to find cost-effective ways to make your home shine, and some of
these ideas can help you stay within your means.