6 Steps to a Simple Bedroom Makeover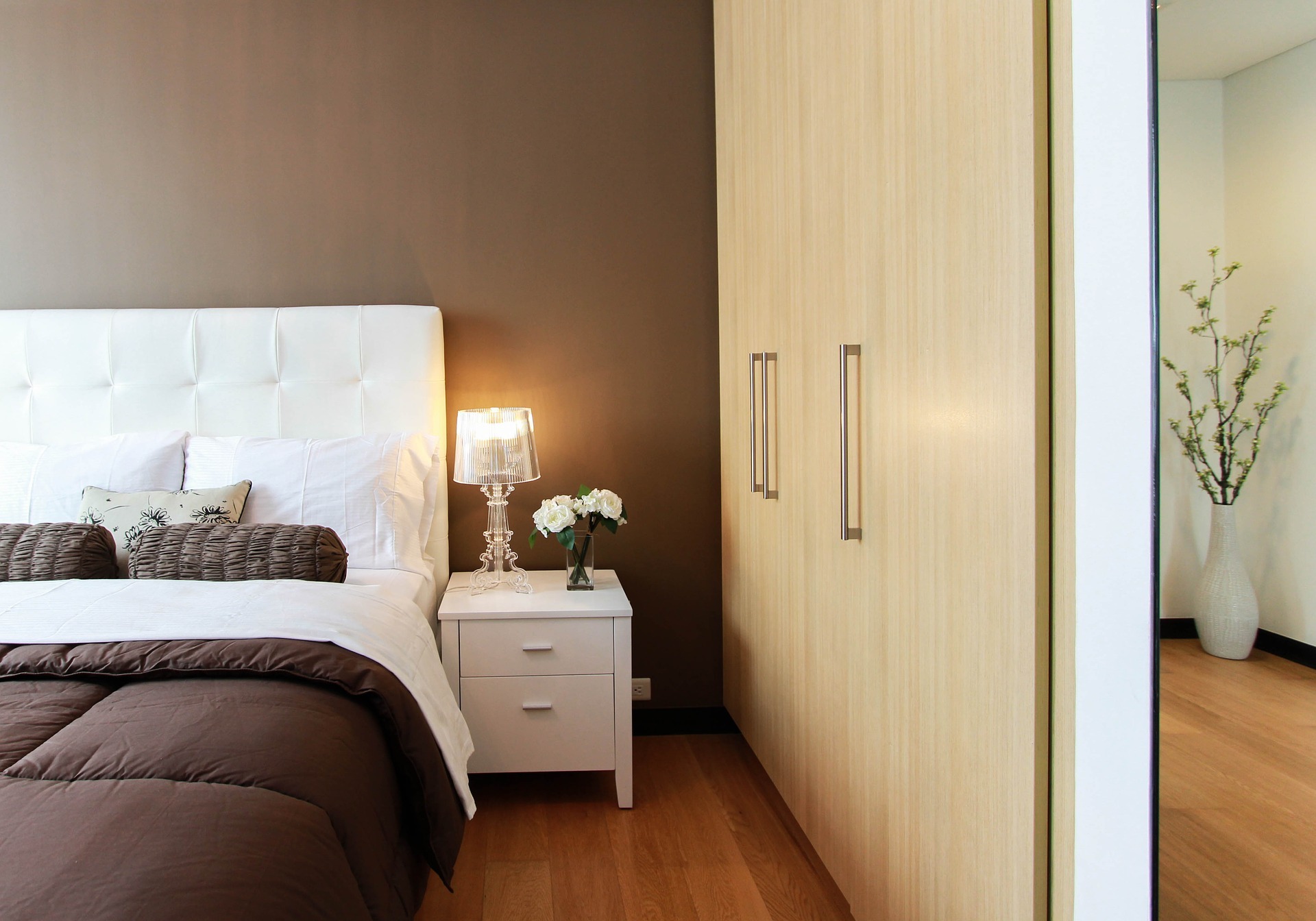 Image source via Google
The bedroom should be the most important room in your house. Ideally, it should be your sanctuary, and allow you to get the rest needed to recharge your batteries and take on the next day.
After a while, however, you might start to grow tired with the design, or realize that your environment may not be the best for sleep.
If you were thinking of doing a makeover, know that it doesn't have to be complicated or cost you an arm and a leg. Here are 6 steps for a simple makeover.
Declutter the Space
A cluttered space makes for a cluttered mind, so clear the room of anything that shouldn't be there,whether its kids' toys, old newspapers or piles of clothes.
If you're using the space as a home office, you should also consider tucking away your computer desk behind a divider. Your bedroom should be about sleeping first and foremost, so you don't want to have that computer constantly reminding you of work.
Update Your Bedding and Mattress
Any bedroom makeover should start with the most important part, the bed. Before thinking about aesthetics, you want a mattress that is as comfortable as possible. However, you want good quality for the price so you don't end up breaking the bank.
The good news is that there are tons of options today on the mattress market, and you can easily find a great mattress for under $1000 these days. Just make sure that you check a few reviews, and pick a mattress based on your needs and not the most recent fad.
As for the bedding, just adding a new duvet cover and pillowcases could make a world of difference. There is no need to go overboard here, but buy pieces that you'll be able to mix and match later. You could also add some accent pillows to make the bed an even stronger focal point.
Rearrange the Furniture
Simply switching a few things around could also make a big difference in how the room feels and looks. Not only will it not cost you a dime, but it will give you the time to do some dusting and vacuuming while you're at it.
Use Bedside Lighting
Good bedside lighting will create a soothing ambiance and give you plenty of light to read or do work in bed at night. Consider using a dimmer or three-way bulbs so you'll have more control over luminosity.
Use Rugs
A nice rug is a great way to give your room some personality without costing much. An area rug is the perfect way to add some warmth and coziness to any room and will complement any hardwood floor.
If you want to add a rug under your bed however, make sure that it is large enough to go well beyond its perimeter. Pick a rug that's too small, and it will get lost in the room.
Add Some Greenery
Plants can also bring a Zen element to any room. Water features are a good option as well. If you don't want to spend too much, then a table plant or a bouquet of flowers will do the trick. Just make sure that you don't have any allergies however, as certain plants might exacerbate symptoms.
If you follow these steps, you'll be able to give your bedroom a second life and stay on budget. The best thing is that a lot of these can be done in one single day. So, don't be afraid to experiment and try these few ideas if you want to take your bedroom's design to the next level.