Performing Restoration Services in the Island of Maui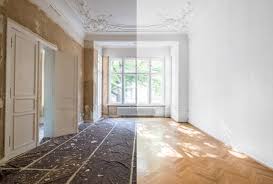 Image via Google
Do you know why it is important to have the contact details of a restoration service provider on the island of Maui?
Restoration services generally include Fire, Water, Mold, and Storm Restoration. Homeowners in Maui usually confuse between restoration, renovation, and remodeling services. And end up choosing the wrong provider for their requirement.
In reality, there's a vast difference between the three and you must be aware of it as you live in a high-risk zone, such as Island of Maui. Islands are generally prone to rough weather conditions, such as high tide, storm, cyclone, and fire.
What is the difference between Restoration and Remodelling?
Performing restoration services on Island homes requires experience, knowledge, technique, and licensed professionals. On the other hand, remodeling and renovation do not.
Restoration specifically refers to the solutions that are implemented after devastation, like water damage due to heavy rainfall, sewer overflow, cyclone, broken appliance or plumbing system, accidental fire, such as wildfire, short circuit, etc., and mold growth due to unattended stagnant water.
Restoration service companies also offer toxic asbestos removal, smoke and soot cleaning, carpet cleaning, and bioremediation after a crime scene. Renovation and remodeling are a part of the restoration process that often is implemented in the last phase.
Many homeowners choose local plumbing and renovation companies to remediate water damage or a fire, without knowing that it could probably cost them more. Inexperience and lack of technique can often magnify the situation and cost you a significant amount of time and money.
For instance, a repair company may not know how to gauge the level of moisture penetrated inside a wall, because they aren't trained to do so. Neither will they be equipped with tools like moisture meters, dehumidifiers, or mold removal chemicals to restore the moisture balance.
Let's take a flood for an example:
A flood is a type of water damage, which is divided into three categories based on the level of contamination – clean, grey, and dark water. Each type requires a different cleaning process.
For instance, dark water is referred to as the flood water that is highly contaminated with sewer water, fecal material, dead animals, or animal excretion. If a proper process is not followed to discard the dark water and disinfect the contacted parts, the water could prove health hazardous
for residents. Moreover, mold can start growing in a water-damaged area within 48 hours. There are different types of molds, some are particularly not safe for health.
What does a Licensed Restoration Service Provider do?
Only a licensed provider can distinguish between the different types of water damage and mold growth and take measures based on the assessment.
If a storm occurs or a fire breaks in your area, restoration services provider will arrive within 15 to 20 minutes to the location. A group of certified and armed technicians will inspect the place thoroughly before estimating the time and budget for restoration.
Unlike local remodeling job workers, professional restoration service providers generally follow a systemized process to restore the building or house to normalcy. The process may take from few hours to several days depending upon the severeness of the damage.
Fire damage restoration service may take longer than mold and water damage restoration. Sometimes, you may not be clear about whether you should be claiming the cost of restoration from your insurance provider or whether to notify the local police in case of a fire break.
A professional service provider will give proper guidelines to the homeowner to prevent further damage and help them stay safe during the process. Reputed restoration agencies in Maui work with all major insurance carriers, the firefighter station, important local authorities, and operate 24/7 to serve emergency situations and speed up the process.