Roof Design Ideas for Your Modern Home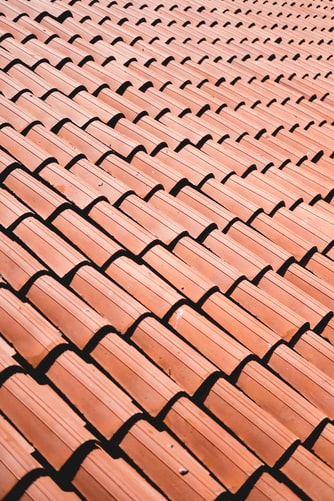 Image source here
Selecting the right pitch and design for your new roof could considerably improve the architecture of your house. It also delivers increased aesthetic appeal and complements your modern home design.
Regardless of the type of material you choose, whether eco-friendly, asphalt, metal, wood, tile, or slate, your roof is a vital aspect in determining your home's personality.
In determining the most appropriate roof design for your home, a professional roofing contractor is needed. Competent roofing contractors also assist in home maintenance through reputable commercial gutter services like City Seamless Gutters.
They not only help in determining the ideal roof design for your home, but they also provide framing plans and gutter installation services.
Aspects to consider in choosing the best roof design Your roof architecture simply depends on these essential aspects, and the importance of each for your design goals.
● Personal preferences and aesthetics – Perhaps one of the significant considerations in the new selection of your house's roof style is your stylistic taste.
● Cost – The simpler the design of the roof, the less costly it is. Huge cantilevers, complicated curves, loads of different roofing types, numerous flashing roof edge elements, and steep slopes add to the overall roof system cost. It also includes the framing system style, the roofing material, and the type of insulation.
● The function of the roof – Determine whether you wish to have a rooftop entry or a roof gutter to prevent water leakage, aside from additional space for the loft floor or a higher ceiling.
● Building design and geometry – The form of your house plays a significant role in selecting the ideal roofing system. Square floor plans appear and work well with a flat roof rather than a shed roof. If you desire more clerestories and natural light, you can choose a shed roof.
● Surrounding geometry and adjacent buildings – You may want your roof profile to be similar to the houses in your neighborhood. You may also want to reorient your view away from the houses of your neighbors.
● Planning and zoning regulations – Planning ordinances, zoning as well as codes for optimum roof height, and design boards may have unique requirements and limitations on what you can accomplish with your roof design.
Types of Modern Roof Designs
Modern flat roofs
Flat roofs make longer horizontal planes, which are reflective of the extensive horizon line frequently observed in nature. For solar gain control and shade protection, flat roofs may cantilever into bold overhangs.
They are cultivated to establish vegetated gardens and green roofs that are usable. These roofs are also accessible as they offer extra living space. They can be utilized as viewing platforms showing panoramic views of the local countryside.
Modern shed roofs
Shed roofs are considered one example of roof structures that are functional, simple, and clean. Shed roofs are suitable in providing an excess of light and replacing the attic space that is quite impractical but has higher interior volume.
One benefit of a shed roof is its capacity to have higher ceilings around the upper corner of the roof along with clerestory windows. It permits improved natural light, better views, and a broader sense of volume and space.
The roof slope should adopt a design that aims to obstruct direct sunlight during summer, yet allow it to enter the house through the windows during winter.
Modern gable roofs
The gable roof is an extremely practical, straightforward, and simple styled roof because of its advanced features. Pitched roofs have a range of styles that can embody a contemporary feel when designed appropriately. This roof offers an opportunity to have extra floor space under the height of the house, like an attic space or loft.
One reason for having a gable roof shape is to maximize the use of a vaulted ceiling, which adds a higher volume to the area of the entire house.
The roof's main objective is to include environmental protection. Yet, it also has a significant role in the overall style and appeal of the entire house, its energy consumption, and durability. The most essential decision is to choose the most appropriate roof style for your house and personal
aesthetic.