How To Maximize Space In Your Small Apartment This Summer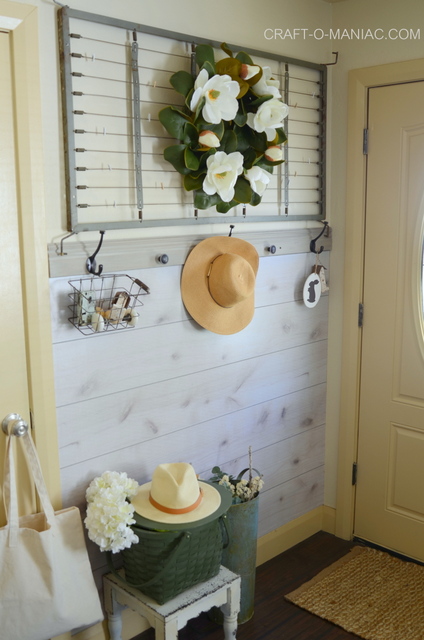 I hope today's topic- How To Maximize Space In Your Small Apartment This Summer helps some of you out.
We've all felt the pinch of that first apartment. Tiny, sometimes dark, often short on storage space, your small apartment can make just the idea of entertaining feel cramped and claustrophobic.
How do you open the place up when you can't knock down a few walls, or add an addition? It turns out it's not impossible. Try a few of these design tricks, and brighten up your tiny space so you can enjoy time at home, with friends and alone.
1. Create Room Divisions That Don't Rely on Walls
Open plan apartments are a great way to maximize on even the tiniest spaces, but studio spaces can feel cluttered, cramped, and too public for entertaining.
Create division throughout a room to maximize flow, instead of just closing off space. Use floor-to-ceiling shelving to get room partition that doubles as storage space.
Choose area rugs in a variety of colors or patterns to designate certain "rooms" such as dividing between a dining area and living space. Keep a similar color palette with subtle changes in accent to designate space.
2. Build Up When You Can
Take note from tiny apartments in Europe and Japan. Living in a small space you're renting means you can't build out, but don't let that discourage you.
There's plenty of unused real estate on your walls. Invest in some strong hooks, and floor to ceiling shelving. These will maximize your storage space while giving you space to keep your things that won't take up valuable floor space.
3. Choose Multitasking Furniture
To get the most out of your valuable floor space, make use of multitasking furniture.
Whether it's a couch that doubles as a bed, a desk that makes a great dinner table, or an ottoman that can be tucked under a countertop or table, anything pulling double duty in your apartment saves you space, and stops you buying more stuff.
Choose furniture that lasts, in versatile material like leather, and look for pieces that you can get a lot of use out of. Stay away from big, clunky pieces like sectional sofas that can weigh down the room and are neither streamlined nor multifunctional.
4. Keep It Light and Breezy
Speaking of streamlined, white walls are definitely the way to go in small spaces. Keeping things light, in general, will create more light reflection.
More light means the place will look airy and more open. Especially in summer, all that natural light can help your small place feel a lot bigger. Choose light colors for your furniture, and bright for your accents.
Stay away from dark color and heavy materials, which absorb more light, and make the place look darker and dingier. Opt for undressed windows to give the further illusion of space and ventilation.
Good ventilation is so important, particularly in a small space. Whether you're a smoker or not, opting for an air purifier for smoke works wonders for clearing the air, removing stagnant smells and fighting off pesky allergens. Clear and clean air instantly gives us the feeling of spatial freedom.
5. Go With An Accent Photo Wall For Decor
The biggest problem in a small space is the clutter. Minimize yours by going for a modern accent wall.
It's the perfect way to group a collection or show off your favorite photos. It will draw the eye and stop you from falling victim to the random piles of collections scattered throughout your apartment, which just end up looking cluttered and overfull.
By contrast, an accent wall or accent shelving, keeps your favorite knick knacks, sentimental items or favorite photos together with purpose, to draw the eye, and pull the room together. It's a nod to your personal style, that keeps your space clutter free.
6. Get Creative With Mirrors
The best way to keep a space light is to add more light! You don't want to overcrowd the space with table and floor lamps or clutter up the walls with extra wall sconces. Instead, buy a few large mirrors to use as statement pieces.
Not only is it a cheap and easy way to make the place look twice as big, but it's a great way to bounce light into that one space that always seems too dark. More light isn't just good for making the place look homey.
Like choosing light and breezy colors, it will add a sense of open space to your apartment that makes it feel a lot bigger than it is.
7. Use The Space
This last advice may seem a bit counterproductive, but trust us, it works. The biggest design mistake you can make in a small space is to press every bit of furniture you own against the wall. All that does is unbalance the space.
It leaves a big empty room with no flow, and nothing pulling it all together. The result is, no matter how big that space in the middle of the floor gets, the room feels cluttered and cramped. Instead, use your furniture to create a clear division of "rooms" in the space.
You'll save money and space on dividers and avoid looking like you've just shoved everything into one corner of the room. Just because you're in a small space, doesn't mean it has to feel like a dorm!
Whether you're in your first apartment, or just trying to save some cash, space has never been at a higher premium.
If you're one of the millions of North Americans living in tiny apartments, it can feel cramped, cluttered, and a bit suffocating. Lighten things up with your choice of furniture, color palette, and some creative lighting and decor tips.
With a little thinking, a cramped apartment can become not just livable, but a great spot whether you're entertaining, or just relaxing at home.