7 Easy Sewing Crafts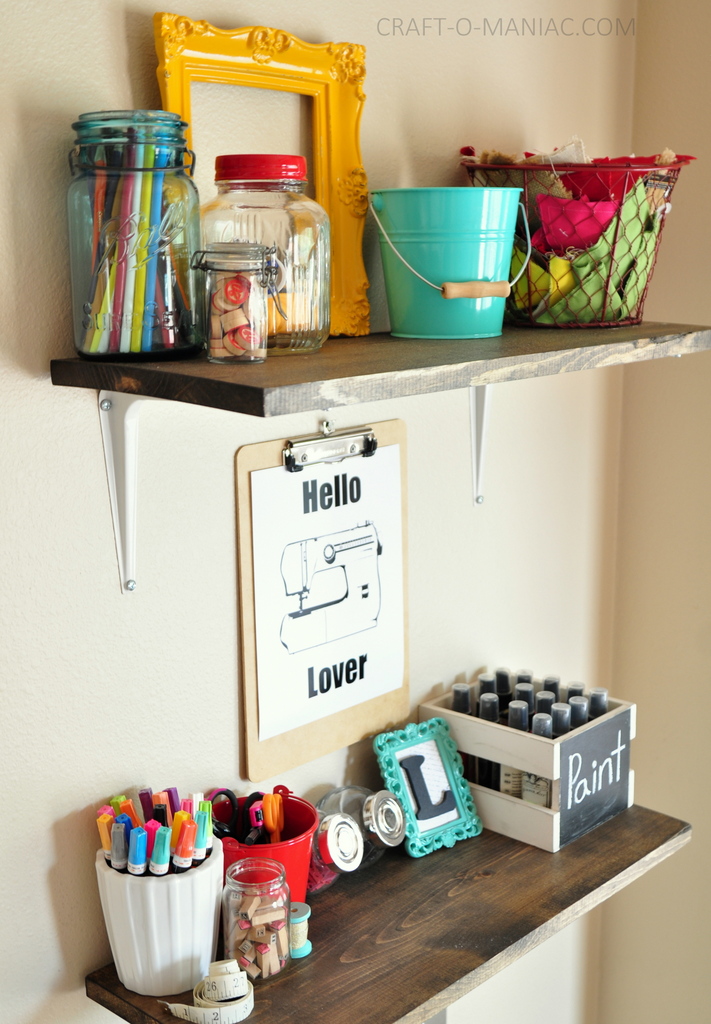 Today on the blog it is "7 Easy Sewing Crafts (perfect for this summer)"
It's incredible to think that sewing was used for just about everything in our communities. In the past, all pieces of clothing were sewn together to make the wonderful designs that we have now.
While you don't have to sew anymore to make your clothing or bed sheets, you can sew for some great DIY crafts. Even if you're not an expert sewer, it just takes a bit of time, determination and poking yourself in the thumb a few million times to get going.
In case you need some inspiration, you can always look at some examples from professionals.
With a few practice steps and projects, you'll almost be on their level. If you're looking for a new craft, check out some of the ideas below to help get you started on your way to sewing mastery.
A Bookmark
If you're a bookworm, look no further than this project. It's pretty easy, especially for beginners, as you won't require a ton of fabric and can be done in under thirty minutes. They also make great gifts!
For materials, you'll need:
2 pieces of fabric, 2 pieces of interfacing
You'll want to start stitching the material around the pieces of interfacing and leave a hole at the top in case you want to add a cute ribbon or something similar.
Not all books are the same size, but a good rule is to come up with about six or seven inches of fabric to make sure you can cover the entirety of the book. Say goodbye to all those scraps of paper!
Keychain Holder
Another small and easy project, this is a great way to add a little something extra to your keychain.
In order to get started, grab:
Small piece of fabric, A keychain ring, Chapstick
Device that will make your keys fly to you on voice command no matter where they may be hiding (optional) You'll need to cut the fabric to be about eight to nine inches long and about three inches wide.
To start, fold the fabric in half and make a small fold at the bottom and press the fabric flat against each other. While you're stitching, make sure and keep pressing the fabric flat down against each other. Remember to leave a hole at the bottom for your key-ring to fit through.
Key Fob
Might as well stay on the key theme while we're here, right?
This is a great chance to use any fabric that you have left over, like scraps or small pieces, as a key fob requires very little. You will also need key fob hardware, which you can easily buy online. Lastly, you'll want to make sure you have fusible fleece.
The size of the fob will be up to you as it will depend on the size hardware you got. Usually they're not more than an inch or two wide, but make sure you've got it all measured ahead of time.
Make sure you cut your fleece the same size as your fabric and fuse it to the back. After that, simply fold it in half with the sides together and fold the entire length and press it flat so that everything lines up and the ends are together.
Finally, place your hardware at the end and squeeze it together with pliers. Voila! Now you are finished.
Hand Warmers
Even though summer is here, this is a great project to have once the temperatures start to turn south again. Or, it could be used during those summer nights when the sun goes down and so does the thermometer.
For this simple project, you'll need:
Some fabric, Rice, A funnel
Start by cutting your fabric into squares, anywhere from three to four inch squares. Place the sides together and sew the squares together but leave a small opening on your last side.
Put that funnel into the hole and begin pouring rice in. You want the bag to be about halfway full, so make sure not to overload it. Once you're done putting the rice in, make sure and sew up that last edge before you cut away any string or extra thread.
When you're ready to make them warm, throw them in the microwave for about 15 seconds and there you have it, your own homemade hand warmers.