6 Easy Garden Decoration Ideas at Cheapest Cost
Image Source Here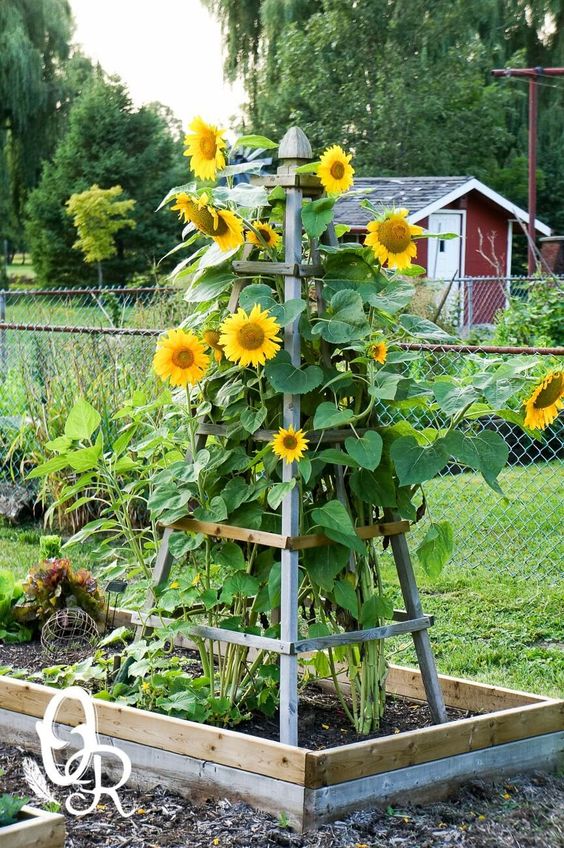 Image Source Here
It is said that, while we might think that we are taking care of our garden but in actual, it's our garden which is taking care of us. Rightly said,
a garden is that space which lets us get in touch with nature's luxury and wisdom.
Of course, simply having a garden in our house is a great idea, but decorating it, nurturing it adds a whole new dimension to our living space. If you too are a nature lover, following are six simple tips to decorate your garden in an affordable manner. Whether it's your small apartment balcony or a lavishly sprawling garden, these ideas will get you inspired. Read on.
1. Decorating with the Sounds of Wind
While it might sound bizarre, the idea is actually pretty cool. Shift your focus on one of the garden walls and dig in some hooks or peg rails. Hang some scintillating wind chimes on the rails.
Tiny bells dangling on the wall also look good, especially during Christmas seasons. To give it a more appeal, you can experiment with the design of wall hooks. There are ceramic hooks, floral hooks, metallic hooks and many other designs available in the market.
2. Got any Broken Pots?
Yes, with recycling and a little bit of creativity, you can bring out some beauty out of these broken plant pots. For instance, if you've got flowers in your garden, you can create a spilled plant rooted and flying out of the broken pot.
Mulching is another great idea. To do this, break the broken pot into tiny tiny pieces and scatter the pieces over the soil in empty areas of the garden. Besides preserving the moisture of the soil, the pot pieces give off a rustic appeal to the garden space.
If not that much, simply lay down the broken pot in an undisturbed corner and fill it with soil, pebbles and colorful stones as a decoration piece of your garden.
3. Pave in some Rocky Paths
This idea works best if you have a garden area at the entryway. Simply purchase a bag of rocky pebbles or stepping stones as per your requirement. Smoothen the layers of soil and fix the stones in a line or some pattern, as you wish to do.
If your garden space is
large, you can create a concentric circle or mandala style area with the stones. Add a fountain centerpiece or fix a light sconce in the middle. If there are tiles already pasted in the yard, look for lonely areas and fill them with pebbles to give a vibrant look.
4. Ponds within Flowerbeds
Make the flowerbed look even more gorgeous by creating a small pond or puddle area inside it. To do this, simply take a circular ring or an old tire.
Sink it slightly deep within the soil to create a pit and cover it with soil, rocks and pebbles to hide the circular piece. Fill this pit area with water. If you wish, you can add suspend some floating candle lamps to float in this pond when the sun sets in. Isn't this a beautiful idea?
5. Re-décor the Pots and Vases
Redecorate your old and new plant pots to make them look irresistible. There are a few easy and cost-effective ways to do that. To begin with the simplest, you can simply spray paint the pots in your favorite colors. Or, if you are in for a country style, you can wrap the pots in jute twigs or bamboo rope pieces. For a fashionable look, you can paste lace
or other fabrics on the pot surface. You can also experiment with decorative materials like glitters, multicolored marbles, paper buckets or even metallic colors.
6. Make a DIY Saplings Area
If you are new to gardening, this is just the perfect first move for you. Roll some foldable sand papers tightly and fix the rolls in the soil. Fill the rolls with soil and plant your initial sapling inside them.
In place of sandpaper, you can also use some good quality hardbound toilet roll strips. The idea works best for single flower plants or tomato plants.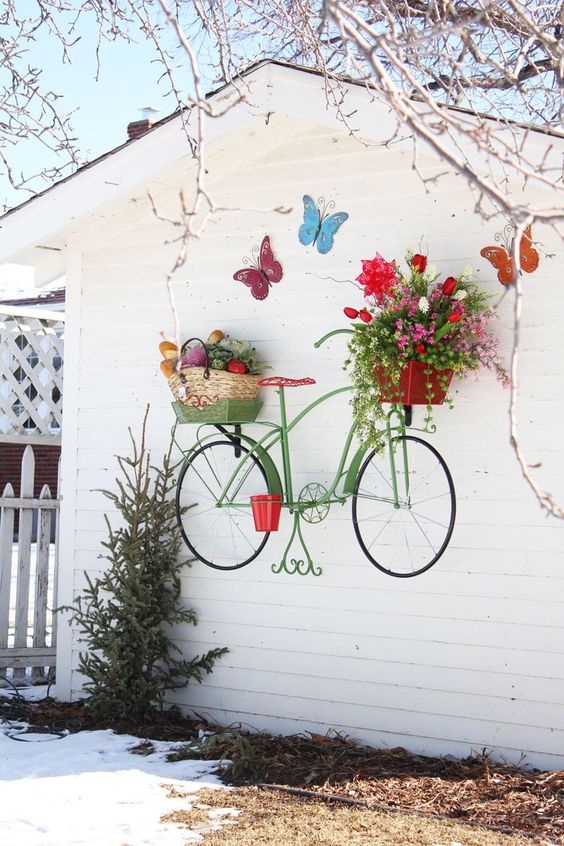 Image Source Here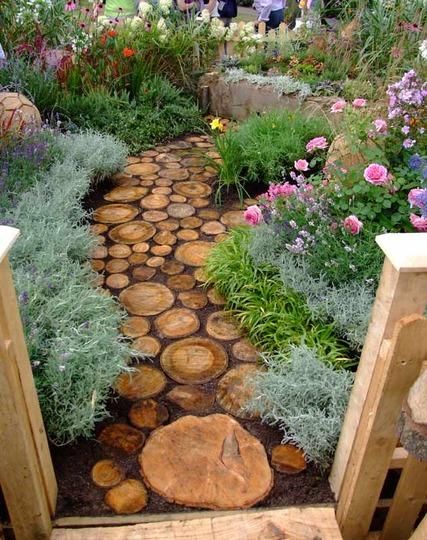 Image Source Here