Flattering Inverted Bob Haircuts
Tired of having to untangle that tight knot in your long locks? An inverted bob is the right solution.
Ridiculously Cute Inverted Bob Hairstyles For 2019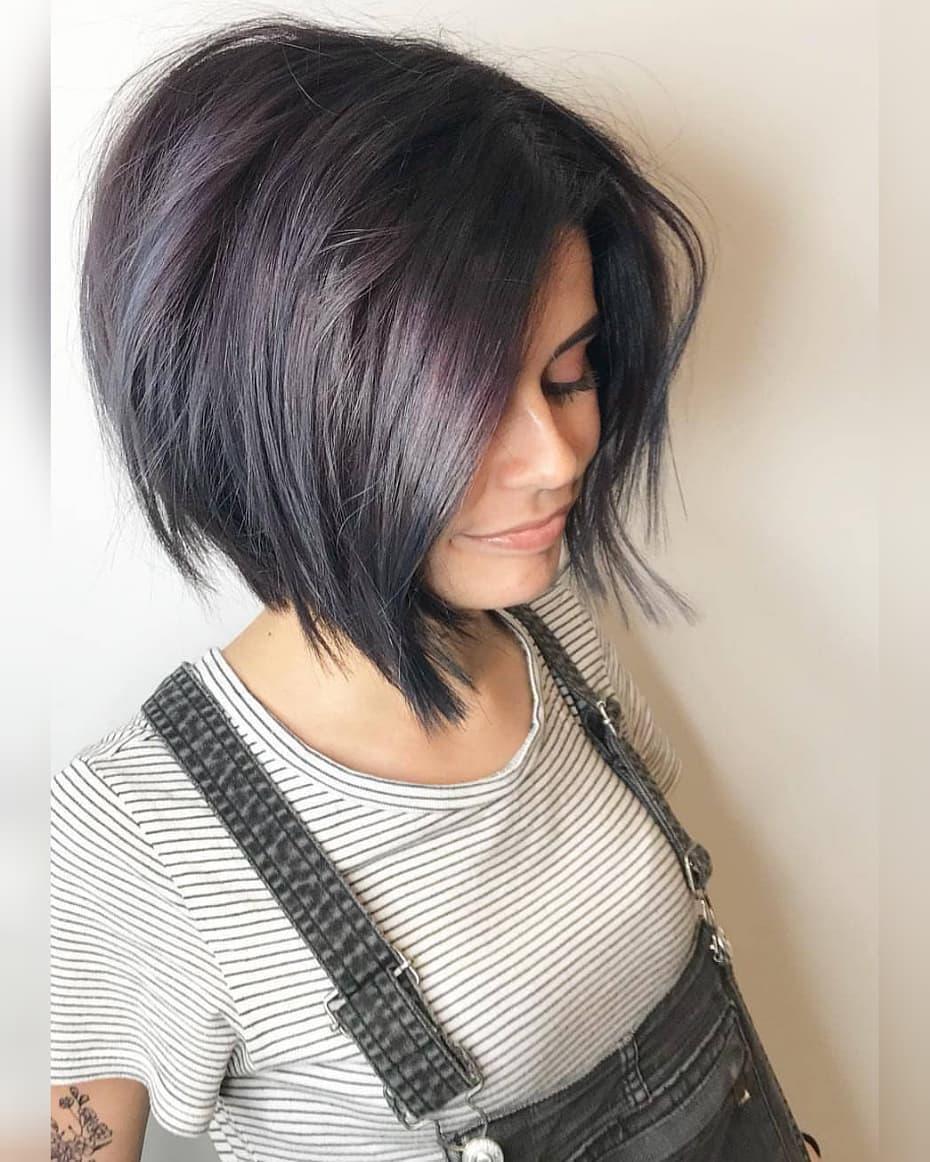 If you are sick of always having to untie the knot in your long tresses, maybe you should try an inverted bob. Different from the other common bobs, inverted bob also called graduated bob is elongated in the front and short at the back. Besides, there are many available styles
that you can select from and more than a million shades as well-if you need to shade your
locks that is.
It wholly depends on you. There are also a few long bobs for those who don't want short bobs. We have done the hardest part of the job for you. We have assembled and compiled a list of seven flattering inverted bob haircuts for you. So, sit back and scroll to read one by one. We assure that you will get one suitable for your personality.
1. Short Blonde Bob.
Is there any fun that can be found in blondes? Well, the answer is yes if they include inverted bob hairstyle! While this haircut is very short, it is still sleek and soft with the inclusion of the ombre technique. You can wear it too.
The only thing you have to maintain this haircut looking great is maintaining the shade and the shine. No need to worry about growing of the roots as this is an excellent addition to this classic look.
2. Black Inverted Bob and Long Front Layers.
Trimming your locks short can appear quite daunting. This is the right haircut for you if you are not 100% to cut your hair. You will still achieve the right volume and texture enough for your bob and also enough length at the front to play with. A jet black is a very remarkable haircut, and it is with no doubt the one we recommend for you to try this year. It is effortless to maintain as compared to any other inverted cut.
3. Lob Cut and Balayage Highlights.
Lobs are pretty easier to maintain compared to their shorter alternatives. The included length implies that the style can be worn in many different ways. It gives you the freedom to enjoy both worlds.
If you like the shade of chunkier accents in your manes, you undoubtedly try this balayage technique. Balayage is a French phrase which means "to sweep" literally balayage any color you prefer, throughout your hair.
4. Inverted Copper Bob.
Choosing red color doesn't imply that you should opt for bright red. There are many tones you can choose from. If you are looking for a more carefree and natural style, you may want to opt for this warm copper tone. It is a simple haircut to keep. However, that doesn't mean that you shouldn't use color protection.
That is a must for any color. The difference with the other shades is that this takes some weeks or months before it fades. Thus, this means fewer trips to the salon.
5. Sun-Kissed Inverted Bob.
This is an ideal haircut for summer and spring as well. With the sun accentuating all those beautiful shades running through the style, you will have feelings of a million bucks.
The sunshine will further help intensify the feel of your hair over time-highlighting this look. Keeping the tresses extended at the front makes this haircut quite sleek and a sexy look. The ombre style gives it a seamless finish as the blonde, chocolate brown, and caramel balayage effortlessly throughout the hair.
6. Short Stacked Hairstyle.
If you are looking for a voluminous hairstyle, this is exactly what you will get if you choose this stylish inverted bob. This haircut has a lot of boost in it evoking a major jealous. We assure you it incorporates natural volume throughout the whole style.
Although you can comb the hair to the back for a mix, most short layers entirely create this style. These layers are the reason for the enhanced volume in this style-well most of it.
7. Trendy Haircut.
So far, this is the only most natural inverted bob we have in this list. So if you are not into the idea of applying colors to your hair, this is the right option for you.