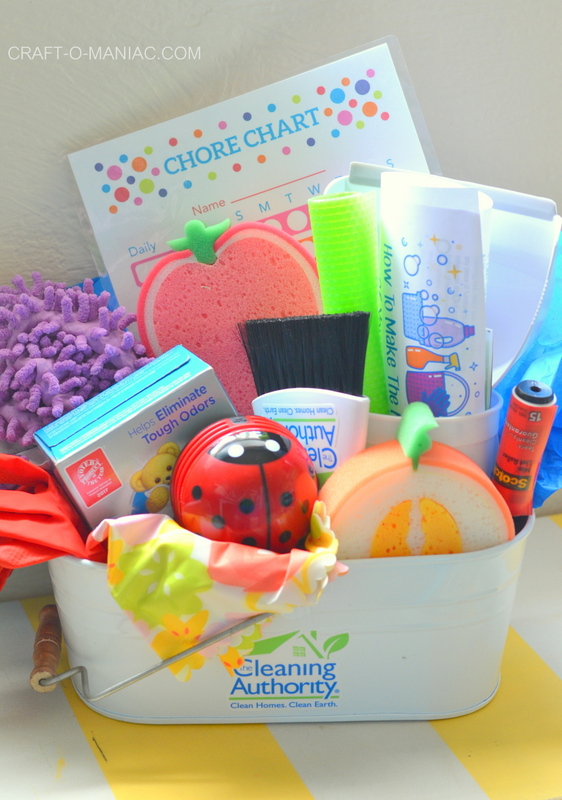 PS if you are wondering what the lady bug is… it is a desk vacuum, How cute. Thank you Cleaning Authority.
Hi friends today I have teamed up with "The Cleaning Authority" to talk about "Cleaning Caddy Tips and Tricks Plus Giveaway!" and bring back "MyBonusDays" How many of us clean at least an hour a day?.. or more? Well according to statistics the average person spends 66 minutes per day engaging in household tasks, chores, picking up, etc. I know that for me, I sweep our dark laminate wood floors twice YEP' "Twice" a day. Plus now with summer the cleaning and sweeping has increased because kids are coming in and out from the pool and backyard. GAH! Like its summer, who the heck wants to spend it cleaning and fixing everything 24/7? Not me! I have anxiety and so when things get out of hand, un-tidy, dusty, dirt, cluttered, I can't even function in that space… but that is no way to live and be happy. We need more time, we need more #MyBonusDays back in our life.
I mean is all that cleaning really worth it? let me clarify, spend time with the kids and family… or clean and stress over the cleaning non-stop. I know I don't want my kids remembering mom as always uptight and stressed out over the house and the houses appearance, let alone remembering me always sweeping. No thanks.
That is why The Cleaning Authority launched this great campaign called again "My Bonus Days" to help homeowners/renters live life easier by sharing tips, tricks, and cleaning hacks. As well as emphasize the value of a time effective cleaning routine.
Tips & Tricks
First off- Always keep a go to caddy or bin of some kind, that is an easy grab and go. It is filled with your essentials you like to clean with and is always re-stocked when you run out of product.
Set a timer for 30 minutes enter a room you want to tackle and get to work. Then when those 30 minutes are up, go spend time with your family.
Pick to zones two clean up or organize such as a closet, the fridge, or the huge pole of laundry, complete them and you are done for the week.
Make it a fun experience with a chore chart for the kids, take one hour setting your timer and say go. Everyone does their chore or task, and if everyone completes it in time, then you can all go play or get ice cream.
Finally tackle one project a week, for example one week you deep clean all the bathrooms, the next week it is dusting and vacuuming. The next week, wash the curtains, bedding, and rugs. Lastly, choose a week where you just organize those spaces.
I'd like to finish up these tips, tricks, and ideas by saying when your spaces are all tidy and clean, its nice to light a candle, turn on a diffuser, or turn on a was melter, sit back and enjoy your hard work. Work Hard-Play Hard.
GIVEAWAY/CONTEST
Do you want to enter to win cleaning for a year and a trip for two to Riviera Maya, Mexico? WHAT?!! How to enter; post a photo or video to social media and tell the cleaning authority what you would do with 17 bonus days you would get back by spending less time cleaning. You can go HERE to check out the contest. For social media entries, include the hashtag #MyBonusDays and well as your zip code for where you live. Tag The Cleaning Authority.
Contest Starts June 7th-July 7th and the winner will be announced on July 13th. You can again visit HERE.
Good luck guys. Stop cleaning or wait reading this… and go enter.