7 Reasons for a Fall Deep Clean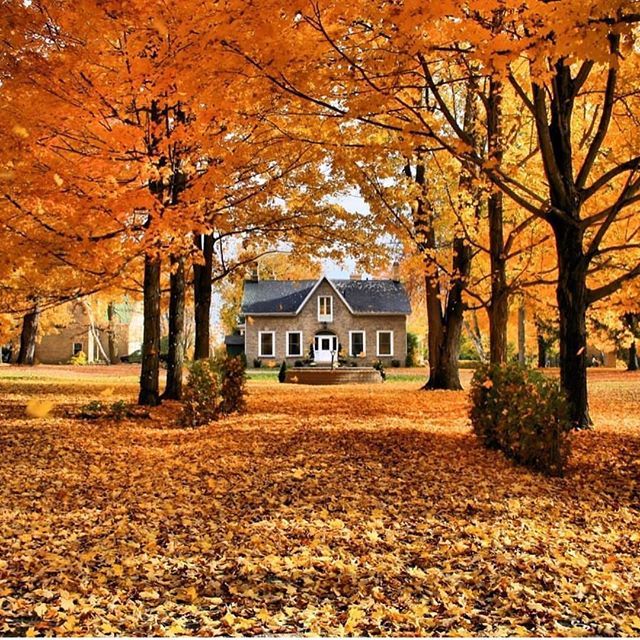 image source here
Most people do a deep clean in spring and fall. They get rid of all junk, clean the closets, and scrub all floors. Achieving a clean and tidy home is exhausting, time-consuming, but worthwhile.
Moreover, home cleaning experts say that effective junk removal brightens and freshens up a home. Prioritize cleaning the primary areas within your home. Also, remember to get to the hard-to-reach parts, and clean up as much dust and debris as you can. As much as you can do a proper clean-up in a day, take your time and don't be in a hurry.
A standard practice is to set a timer for the duration you expect to spend in every area. This will help you dedicate more of your effort to the sensitive spots. A successful clean-up exercise is fulfilling, and here are seven reasons for a deep clean during fall:
1. It's a Good Habit
They say that old habits die hard, and we can't agree more. You can cultivate a cleaning habit in your life/household. However, creating good habits isn't a walk in the park. Many people find it hard to deep clean.
While you may not be the deep clean type, you can still do it occasionally. Deep cleaning twice a year will still maintain your home. Waiting till spring may make it cumbersome. Therefore, try and combine it with another deep clean during the year.
2. To Get Rid of 'Unwanted Guests'
Heading into winter months, you are more likely to receive guests you didn't intend for. And we aren't talking about the typical guests who come over for a cup of coffee.
We mean bugs, spiders, moths, and their kind – none of which you want within your premises. Effective junk removal and deep cleaning will help you counter these invaders. Doing a thorough cleaning during fall helps you see clearly anything that's hiding in your home.
3. Saves Time
Imagine having a single deep clean in a year. The amount of work you would have to commit to is overwhelming. Moreover, you might need more personnel to get the job done well, thus, adding to the costs. A fall deep clean, on the other hand, helps to save your time during the next clean-up. You'll have a fairly reduced amount of work.
Besides, when you clean twice a year, you can declutter your home, and get rid of items you no longer need. A simple way to do this is to get busy using something after the first fall clean-up, and if not, consider selling or disposing it.
4. To Have a Smooth Holiday
Wouldn't it be nice having a clean house during the holidays? The holiday season is a chance to focus on spending time with family, trying out those new recipes, and christmas carols.
It would be daunting to think of using this time for a deep clean. Therefore, it would be best if you did the entire process earlier. Do the deep clean now, and avoid cleaning the closets during the holidays for your guests to store their belongings.
5. It's a Convenient Time to Clean
What comes to your mind during the holidays? Of course, this is a time when most people close up shops and homes. A time to relax and unwind. Air conditioners turn to heaters, as windows remain closed.
When all this happens, the debris and junk present in your home stays there. Therefore, doing a deep clean and junk removal before the holidays is a good idea. Fall, to be more precise, is a strategic time to organize the clean-up exercise. It saves you the trouble of spending holiday time with dust and dirt all over the place.
6. You'll need to Clean and Store Outdoor Furniture
Those with backyards, patios, and balconies understand the hustle that comes with owning outdoor furniture. This is more evident during the winter season, as you'll have to prepare them for storage. However, some still insist on keeping their pieces of furniture outside.
Even if this is the case, you'll still need to wipe them well, then place a cover to protect them from the harsh winter that comes. Having a deep clean during fall will help you wipe off spilled drinks, dirt buildup, and barbecue remnants on furniture.
All these debris can eat up your furniture, which you don't want to see happening. After all, when summer returns, you'll still need them around.
7. Summer Junk Removal
The summer often brings with it different stuff. Swimming and beach toys, garden tools, sunhats, plastic, dinnerware, and towels – these are just some examples.
All these items create a mess inside the home, thus, needs decluttering. Evaluate the items you need for the winter and get rid of all the others. Stuff like boot trays, shovels, and boots are crucial during the winter season. Store them in a distinct place.
Final Thoughts
In conclusion, doing a deep clean during the fall season is a wise decision to make. It would be best if you performed a thorough junk removal and decluttering process.