My Music Theme Christmas Tree and More Holiday Decor
Hi friends, today I am so excited to share "My Music Theme Christmas Tree and More Holiday Decor." I shared my miscarriage story here on the blog recently, and one of the things that got me through such a painful emotional time was "Music." Music sings the soul happy and comforted…. Am I right? I new right away and especially after I found some thrifted antique brass trumpets, that I would be doing a music themed Christmas tree.
I will share details on my King of Christmas Tree down below, along with details on more of my Christmas decor. Today before I took a gazillion pictures and edited "47" to be exact, I realized something awesome. My inherited grandmother's piano and "piano bench" holds a bunch of my grandmothers music. I can't believe I hadn't thought about it sooner. I went through all of her sheet music and even found a few pictures of her and I. Tears. I wanted to use some of her Christmas sheet music, but found all her Christmas music was photo copied from a book. No big deal though.
I ended up taking "3" different photo copied Christmas songs and tearing all the edges and then I clipped them up onto my antique baby crib spring. I may tea stain them later, but you will see in the photos below that they work for now. Anyway, I needed to do this decorating since October was such an awful month for me. I have felt so much joy, comfort, and magic decorating for the next to amazing holidays. I blasted "Christmas Music" and got decorating my living room. I hope you all enjoy.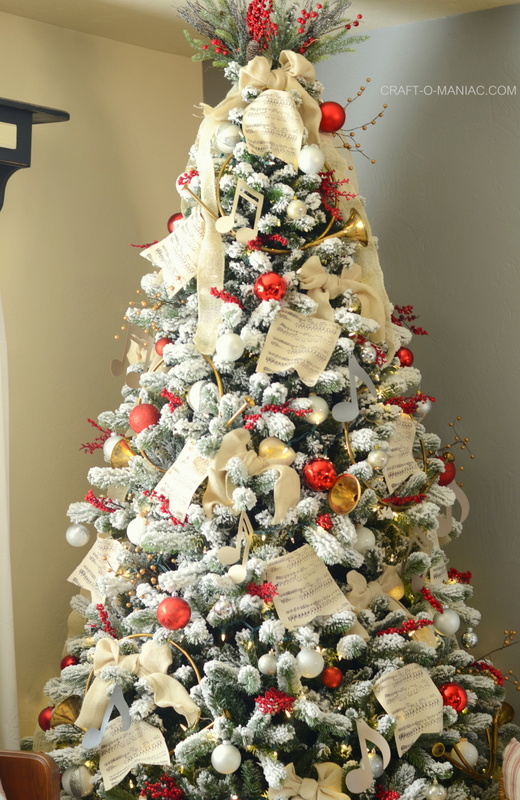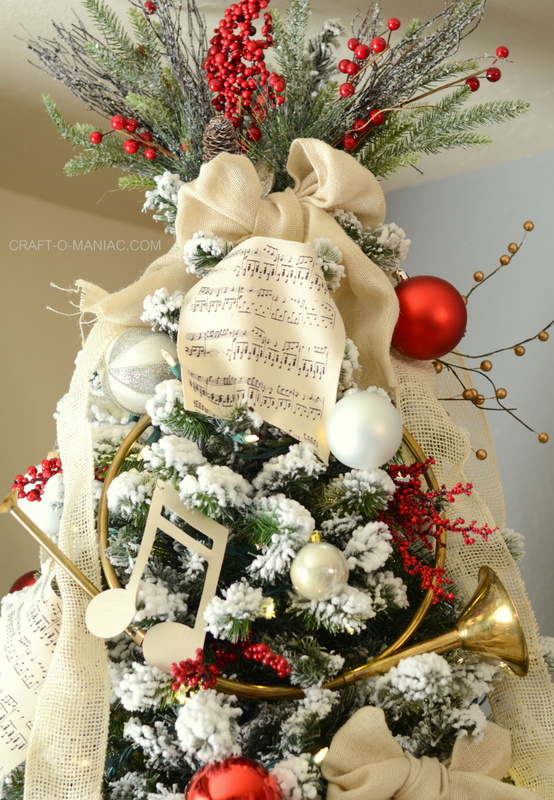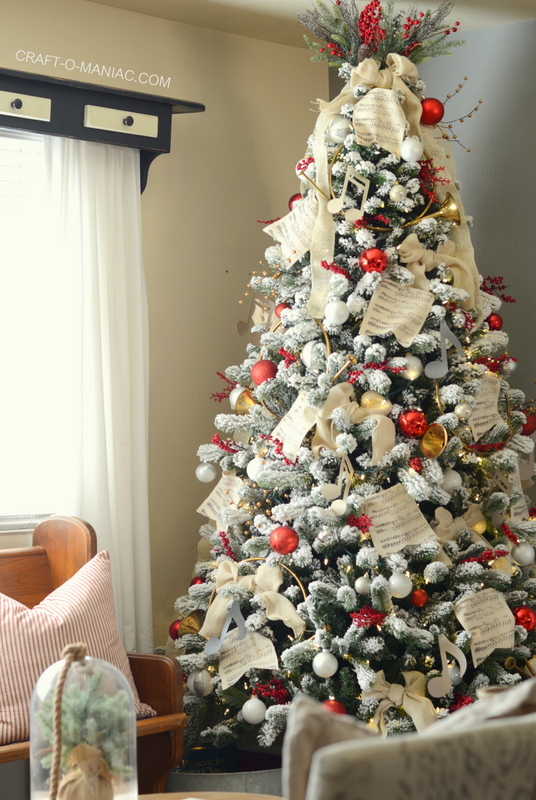 I picked out a gorgeous King of Christmas 7.5 King Flock unlit tree. I am utterly in love as I have never had a flocked tree before and now I think I am hooked.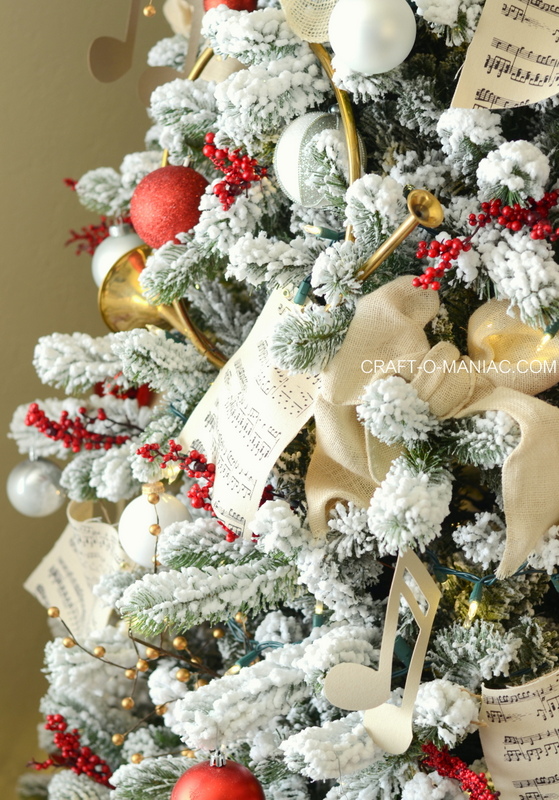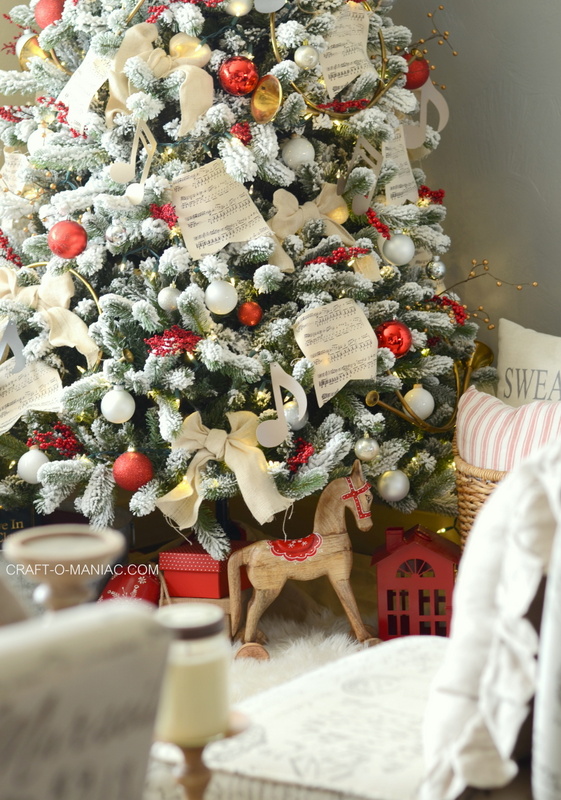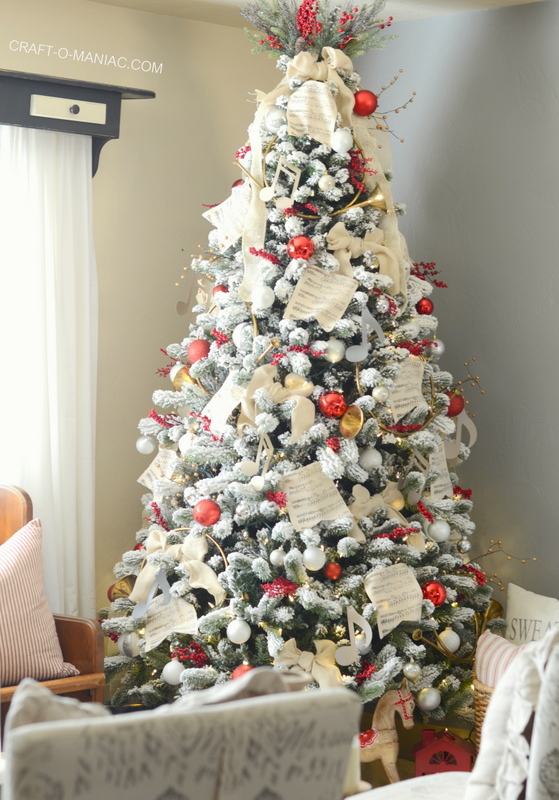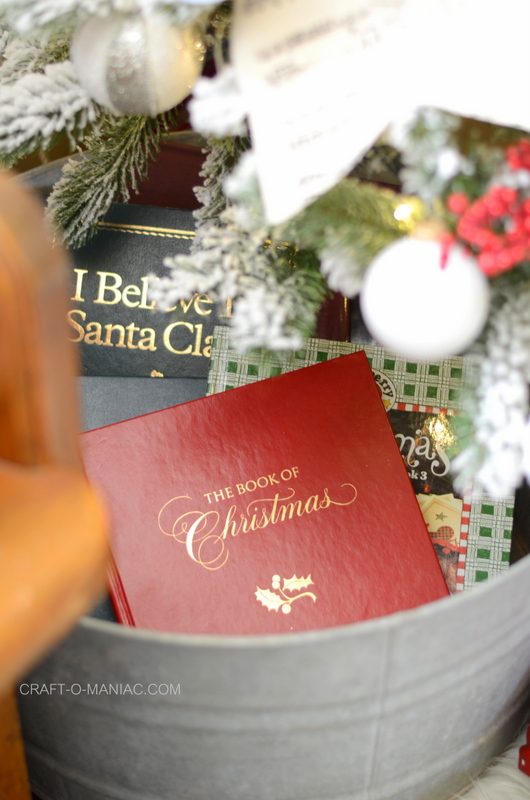 I found an antique galvanized bucket, but sadly my tree wouldn't fit in it, so I set it to the side under the tree, and filled it with some Christmas books. It would be great filled with some wrapped gifts/packages too.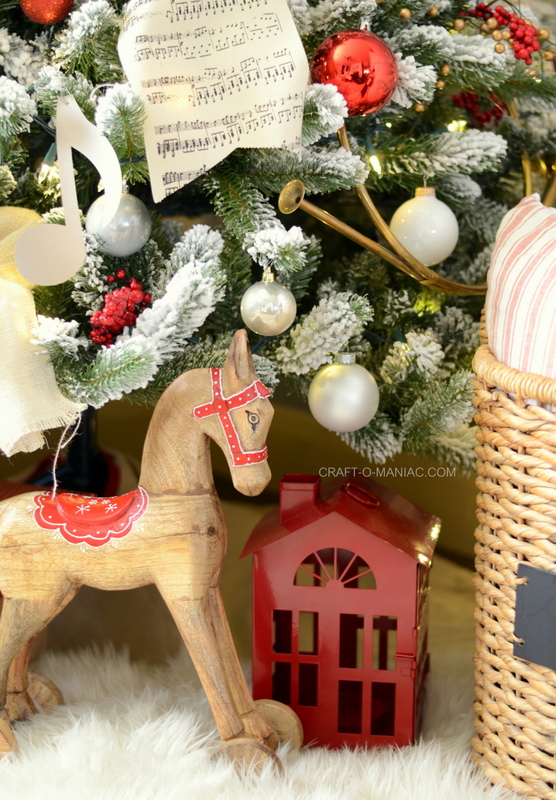 Its all in the fun festive details. I love what goes under the tree as much as what goes on it. The cute wood horse is from HomeGoods last year, as well as the faux sheepskin fur rug. The red house lantern is by BHG from Walmart last year, and the basket is from Target last year as well.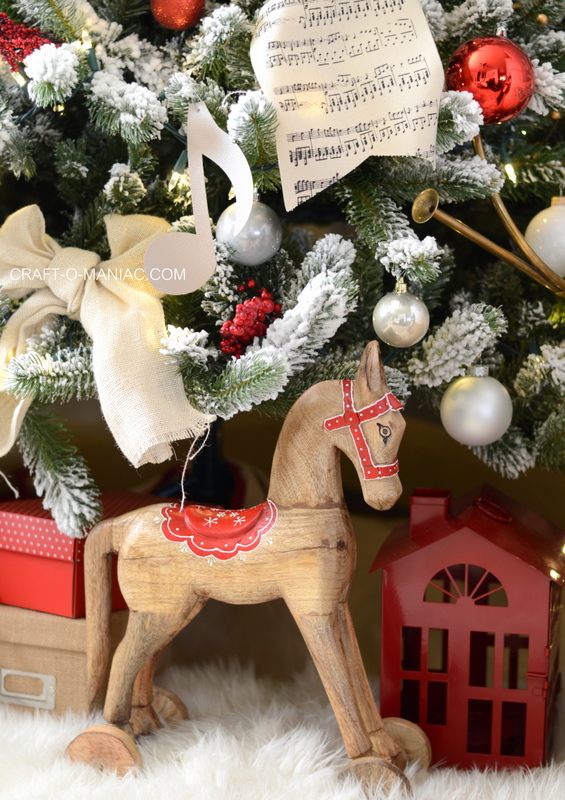 The canvas music notes is a banner from Target Dollar spot this year. I ended up buying two to fill up the tree with as much as I felt it needed. The off white burlap bows, I made just by cutting the burlap to the size I wanted and then making the bows. The music notes you see are faux suede and leather. I found music note clip art on Google and uploaded them to the Cricut Design space and cut them out on my Cricut Maker. I added the holes and hooks and hung them up.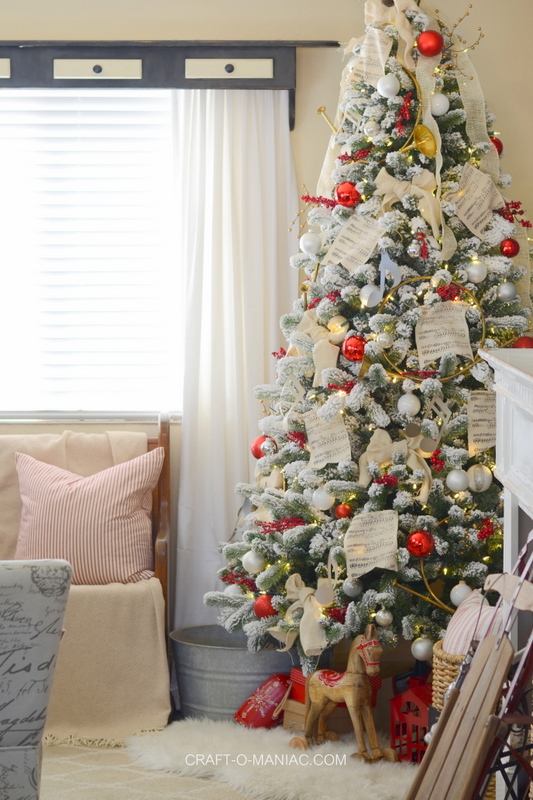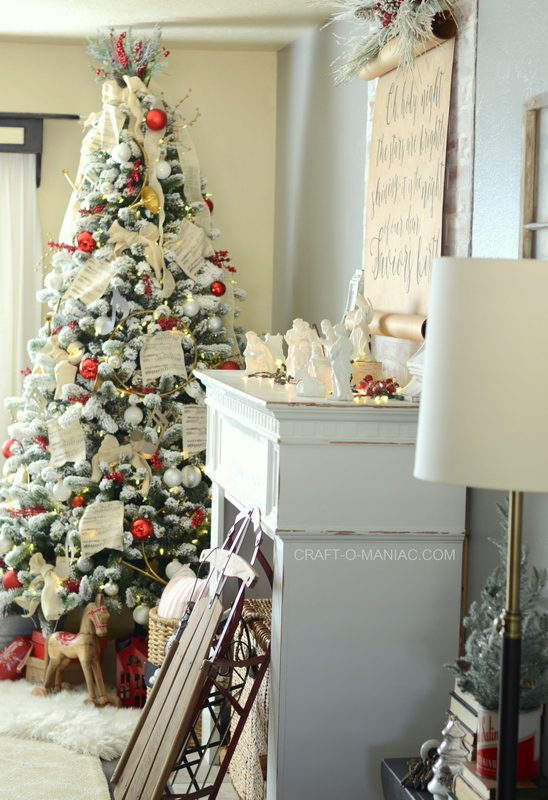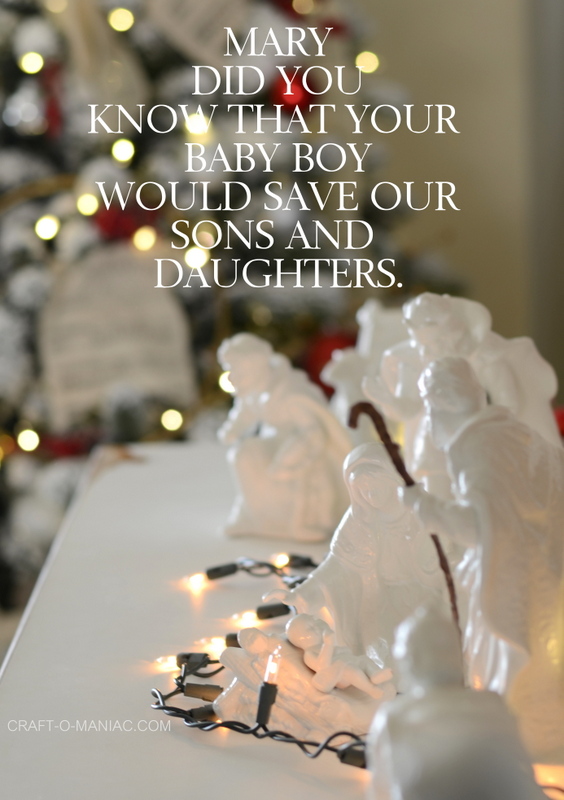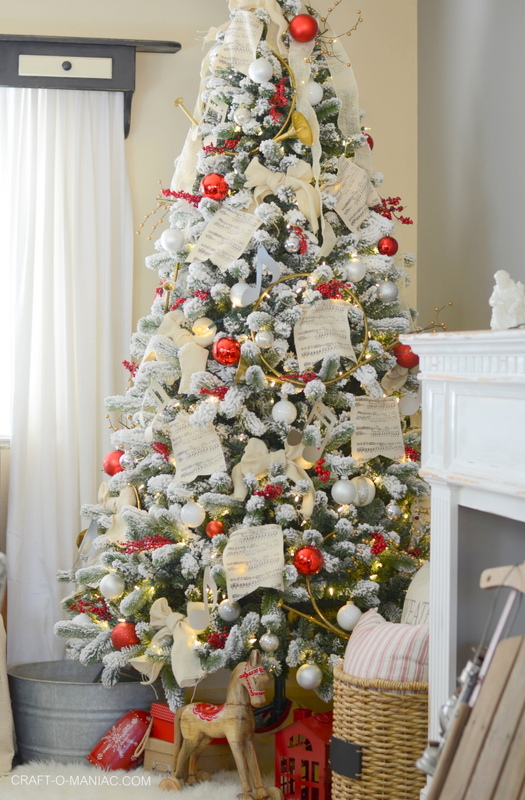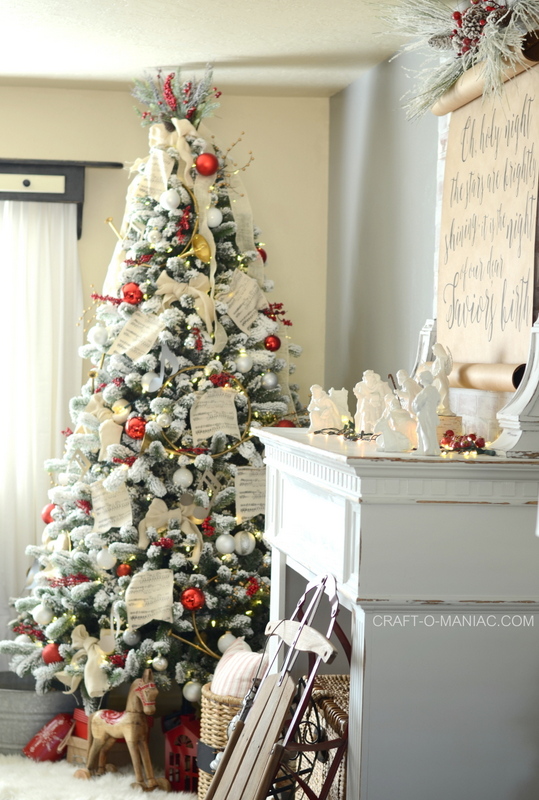 The gorgeous paper scroll is from the talented Alyssa at Cottonwood Shanty She has a ton of scrolls and her work is amazing. The scroll is a popular Christmas song, and goes perfectly with my music theme. Wink.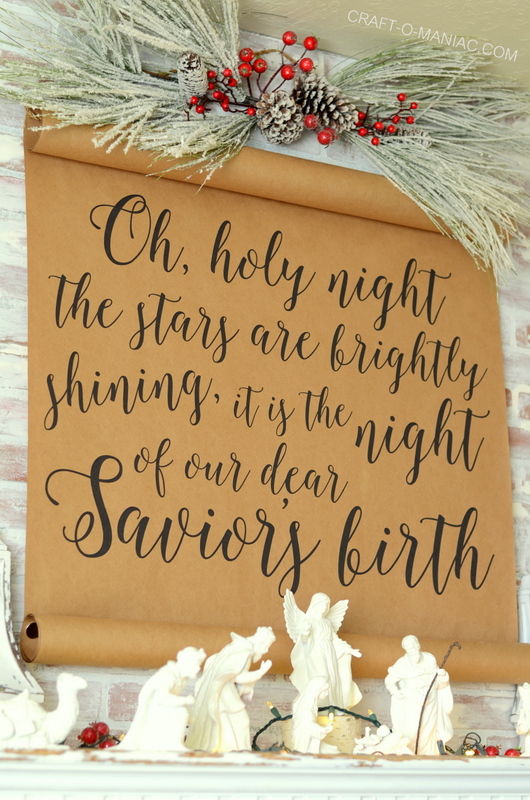 The frosted swag you see above the scroll, are actually two pieces that I wired together and then hung up on the faux brick using command strips. The frosted picks I got last year at JoAnns Fabric and Crafts.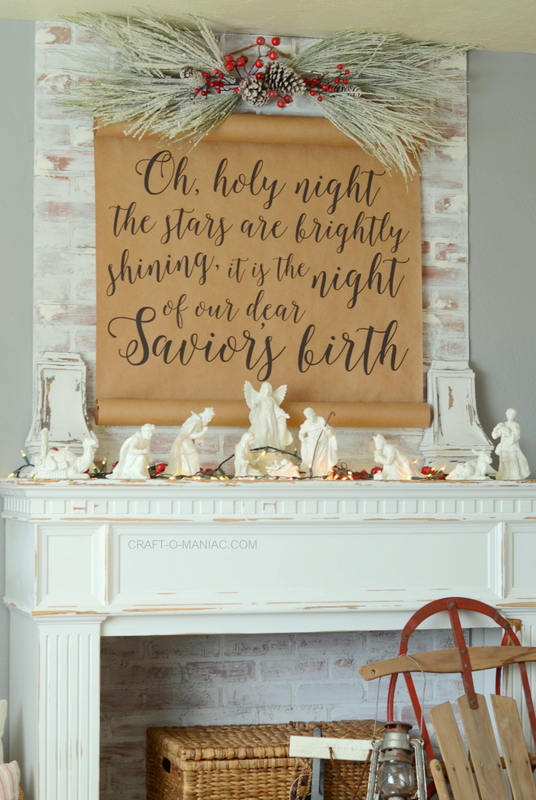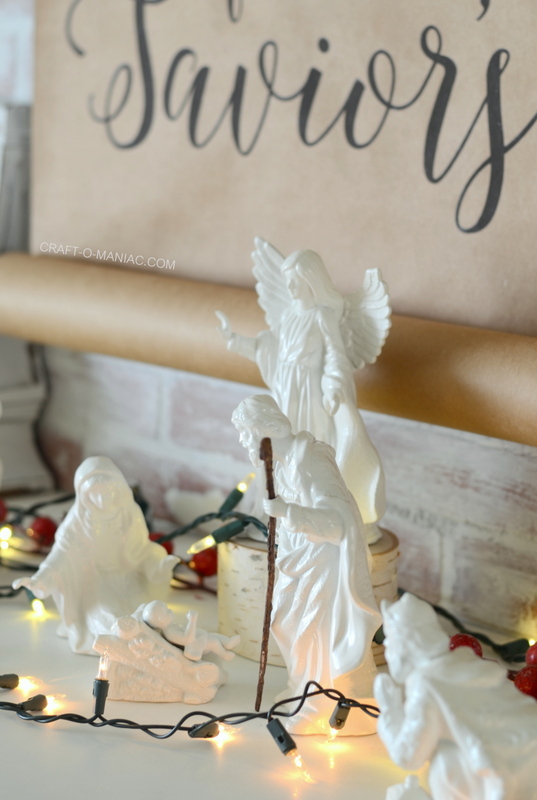 The nativity is almost 10 years old, I got it from my parents as a Christmas gift and the pieces used to be colored. Last year I pulled out a few cans of glossy white spray paint and gave them all a new clean fresh look.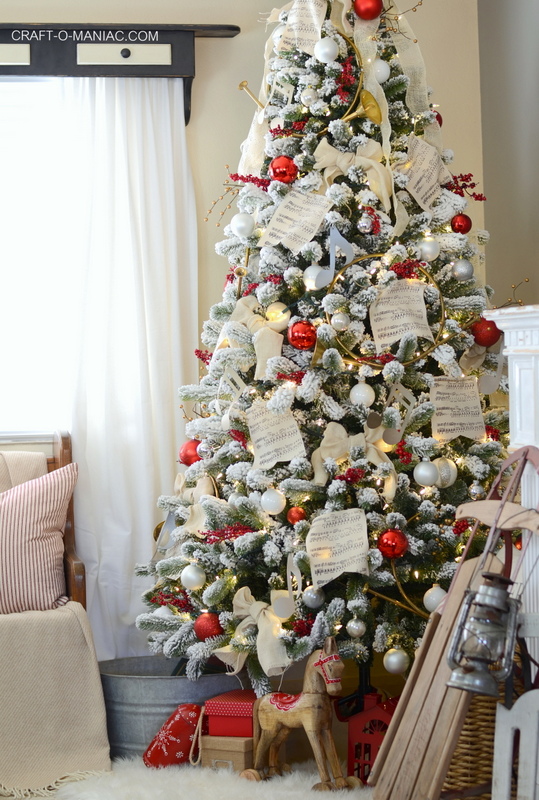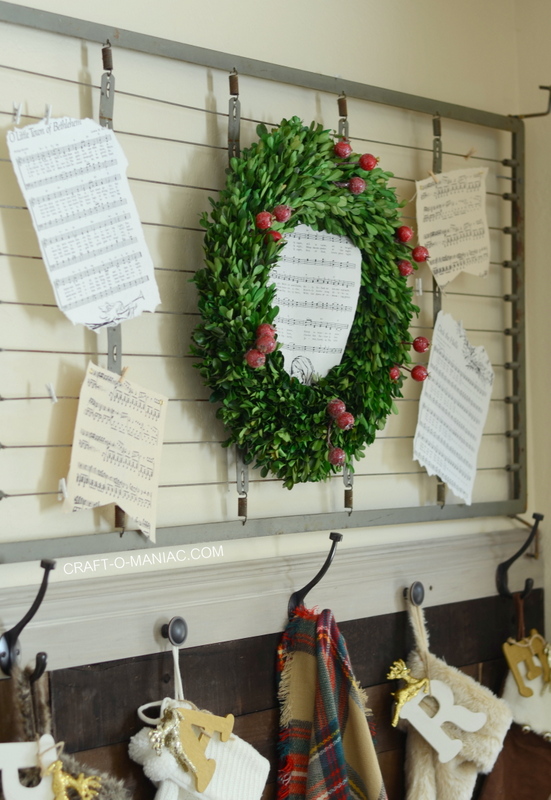 Here is where I added some of my grandmothers Christmas sheet music that I tore all the edges off of. I also had two left over canvas music note pennants and I just clipped those up too. I also will fill up this vintage crib spring with our Christmas cards that we receive this year. You also can see see that I hung my kids stockings up here in our entry way.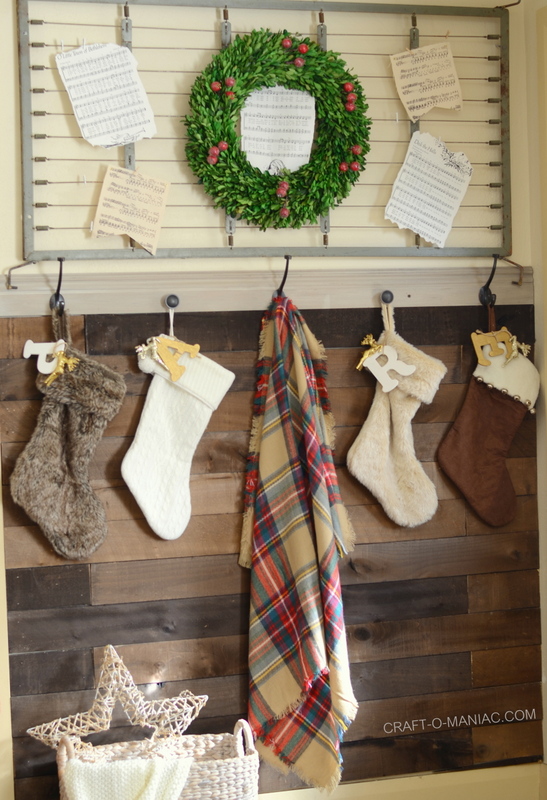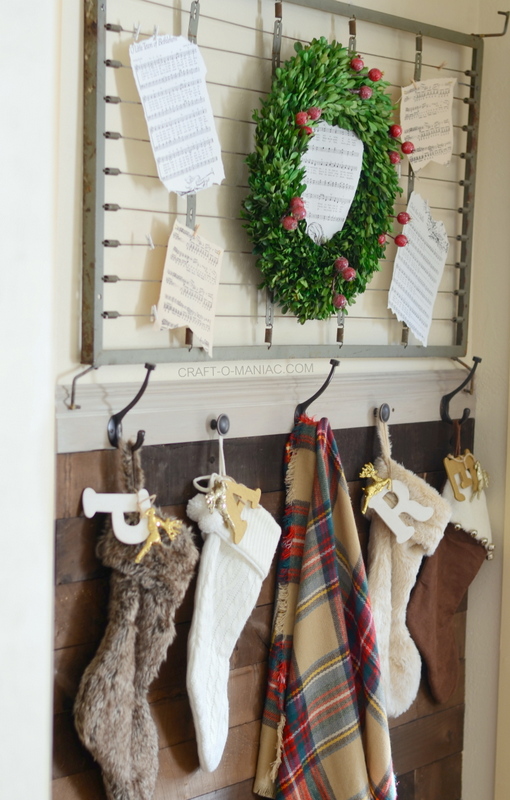 I found our stockings at HomeGoods and Target a few years ago. The scarf you see I got this year in the Target dollar spot. I hope you all enjoyed my music themes tree and living room. I have lots more to share here on the blog, Instagram (stories) and YouTube. So stay tuned.
Thank you all for visiting. All my love, jen