Last Minute Festive Touches For The Home
Now that we are less than 2 weeks away from Christmas Day, many of us might feel like our Christmas decor is all done and dusted. However, some of us might still be in the mood to add a little extra fun to our homes.
If you fall into the latter category then our list is ideal for you, and we have some amazing ideas for final festive touches to bring your home to life for Christmas!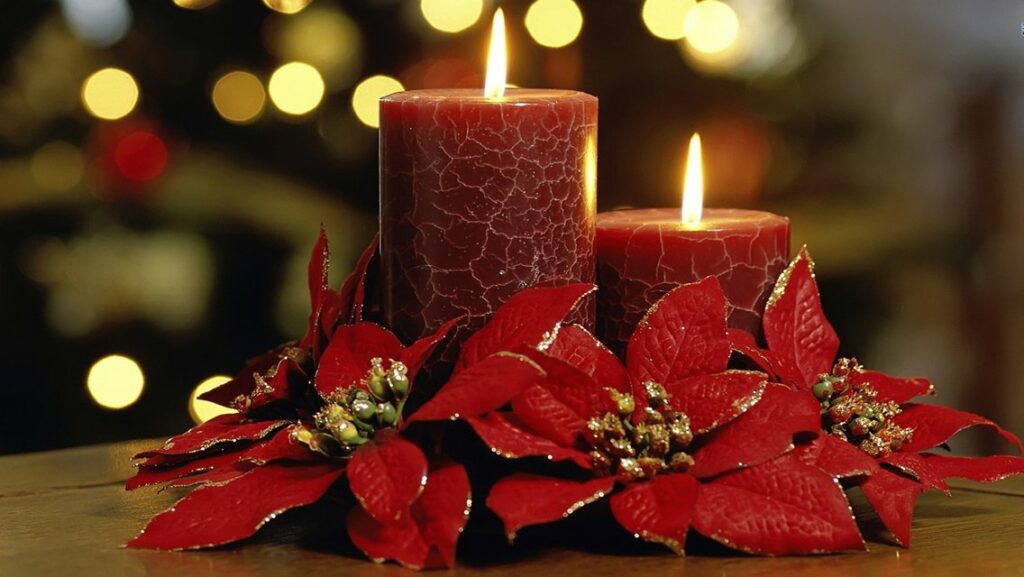 Image source Here
A group of gonks
If you have never seen a Christmas gonk before, you are in for a treat! These adorable festive gnomes are the ideal Christmas decoration that can be placed in random spots around the house for a spot of Christmas cheer. The great thing about these guys is that they come in all sizes so you can have one that fits in the palm of your hand or a giant one to place in front of the fireplace. Collect them as the years go on and create a festive wonderland in your home.
A staircase display
The staircase of any home is a great place to display some Christmas lights. If you want to make your staircase stand out, you can wrap tinsel around it and then weave some string lights through it too. This will create a magical and sparkling feature that will wow anyone who visits your home. You can even take it a step further with a unique decoration and add some fake snow to the banister, and then have some cute little penguin decorations 'sliding' down the stairs! There are so many ways to decorate your stairs at Christmas so if you haven't already, get playing!
A homemade wreath
There is nothing more festive than a homemade wreath on your front door. Wreaths are easier to make than you might think, and many decoration shops will have fake flowers and pinecones that can be used along with a wreath ring to make a unique display item for your home. You can use your flowers and leaves to create a beautiful festive scene, and add some battery powered lights into the mix for an extra bit of fun!
Some magical solar lanterns
There are plenty of ways you can make your garden look festive this Christmas – and once you have removed weeds such as Black Medic and tidied up the lawn – you can display some solar lanterns to bring some soft light to your garden and make it feel magical. Outdoor lighting is always a great idea, and if you have people coming over for the holidays this can be a lovely way to welcome them to your home before they have even stepped in the front door.
A floral display 
Many of us don't think of a bouquet as being festive, but there are plenty of stunning red and green bouquets available in December for that final festive touch. Brighten up your kitchen counter or table with a lovely flower display and bring that festive feeling to all.