Wood Christmas Tree Garland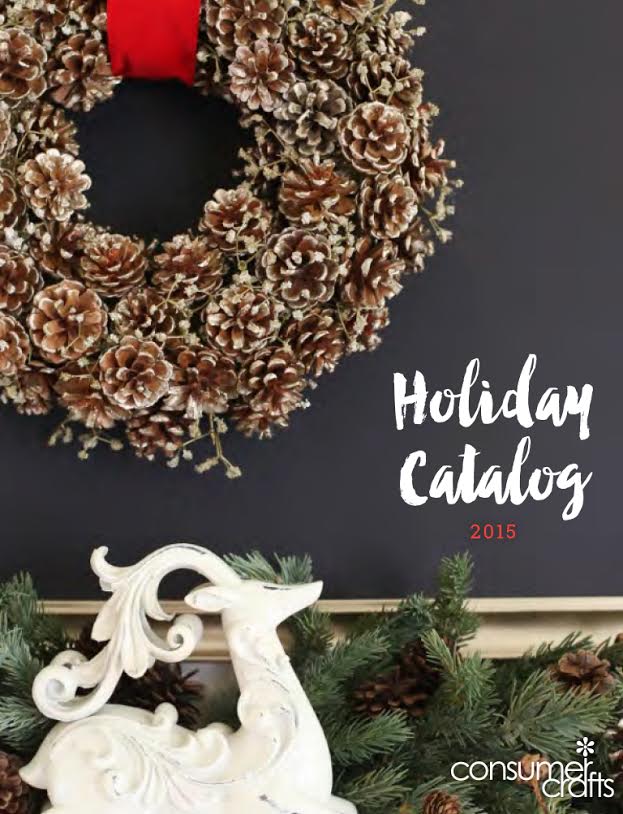 Hi friends, its been awhile, since I've shared a craft project, so today I am sharing this super cute and easy Wood Christmas Tree Garland. I had a lot of fun making this because I adore the Darice mini wood die cut Christmas pieces. They are perfect to embelish your wood trees, that are also by Darice. You can find everything (minus the paint, I mixed two green paints I had at home) I used to make this garland at Consumer Crafts.
Let me just say that if you don't want to deal with Christmas shopping madness, but you want to tackle some Christmas projects/crafts visit Consumer Crafts online.
'ConsumerCrafts is the best resource for online craft supplies with the lowest everyday prices, over 1,400 craft tutorials, and inspiring projects on their blog, Crafts Unleashed. Check out the holiday look book featuring new products and fun projects, including a coupon code for readers! ' woot. woot.
To make this project you will need
1 package of wood Christmas trees (consumer crafts)
1 package of mini die cut Christmas pieces (consumer crafts)
Medium thin Glue spots (consumer crafts)
1 sponge brush
Christmas colored washi tape
Jute string
Green acrylic paint (your color options)
Red burlap ribbon (optional and from consumer crafts)
I started by painting all my trees with green acrylic paint, I let them dry. I then covered up "4" of the trees with some washi tape. I then used my glue dots to adhere the mini die cut wood pieces to the wood trees. I then threaded my just string through the trees and hung up my garland. To add some more texutre to the garland I added some red burlap ribbon tied behind the tree gardland.
Here it is.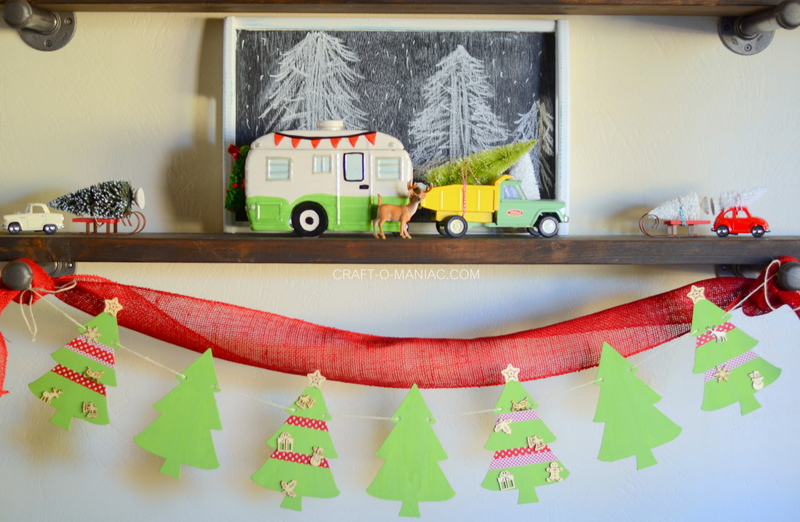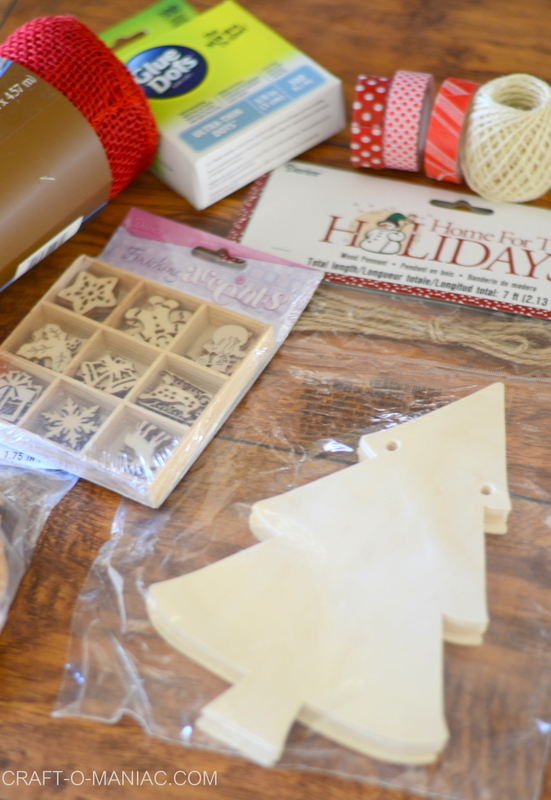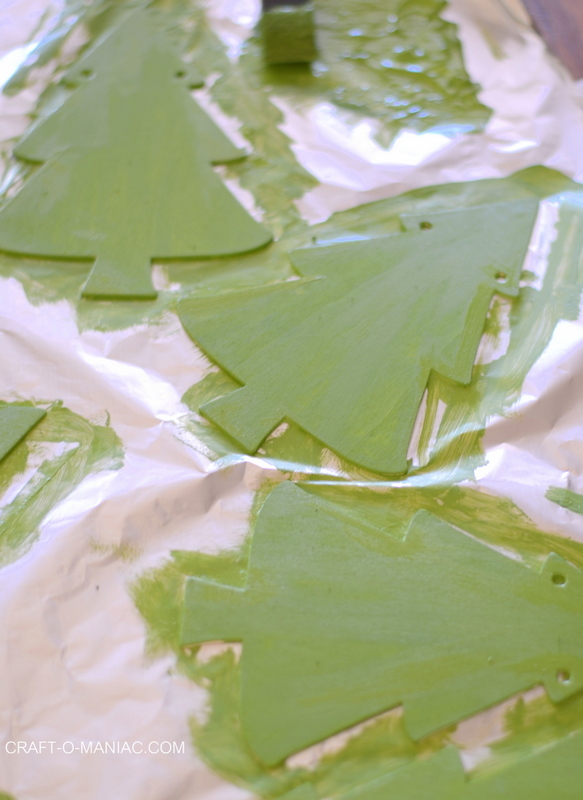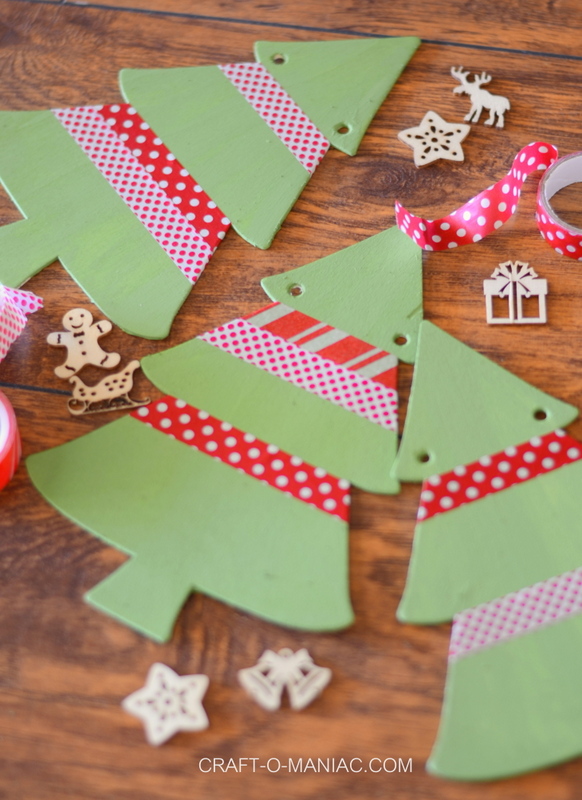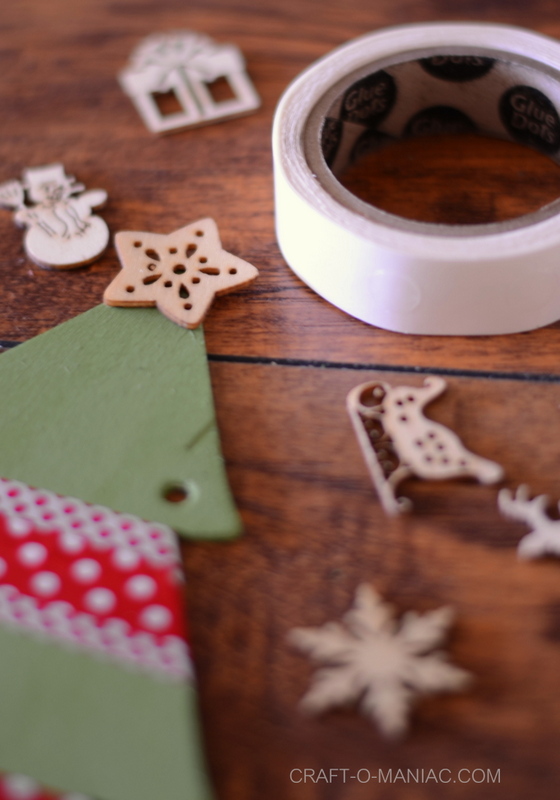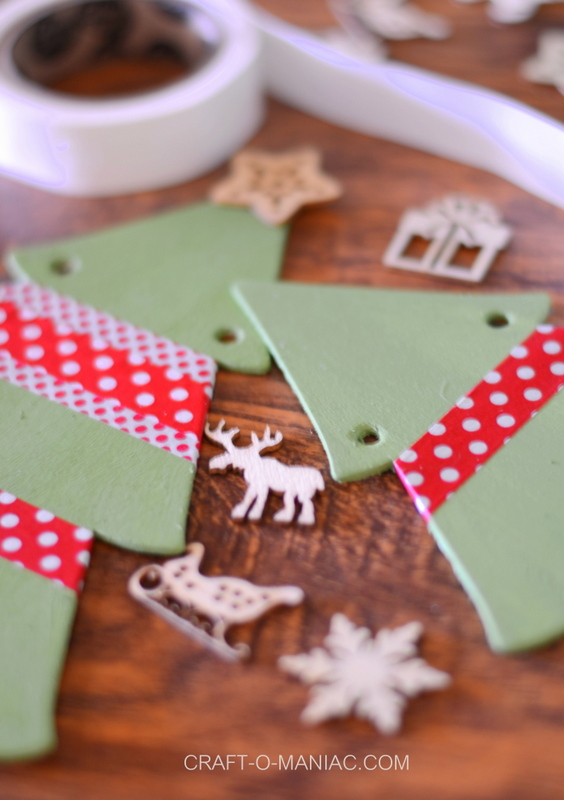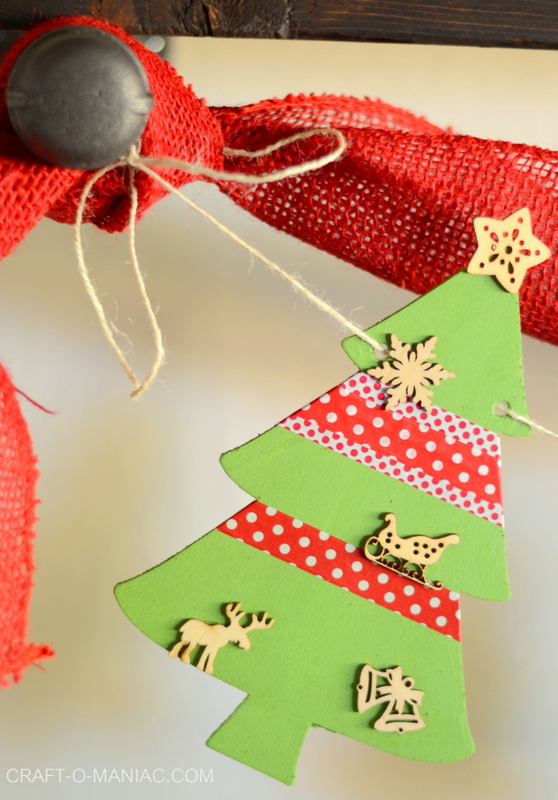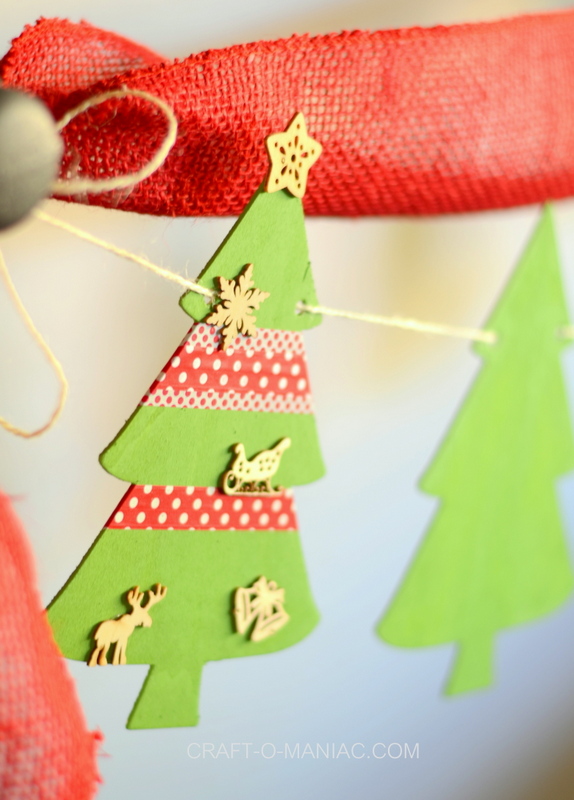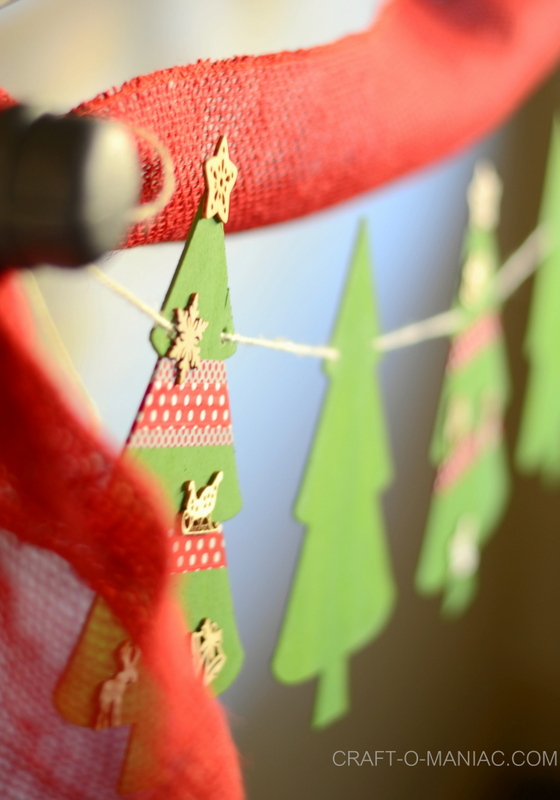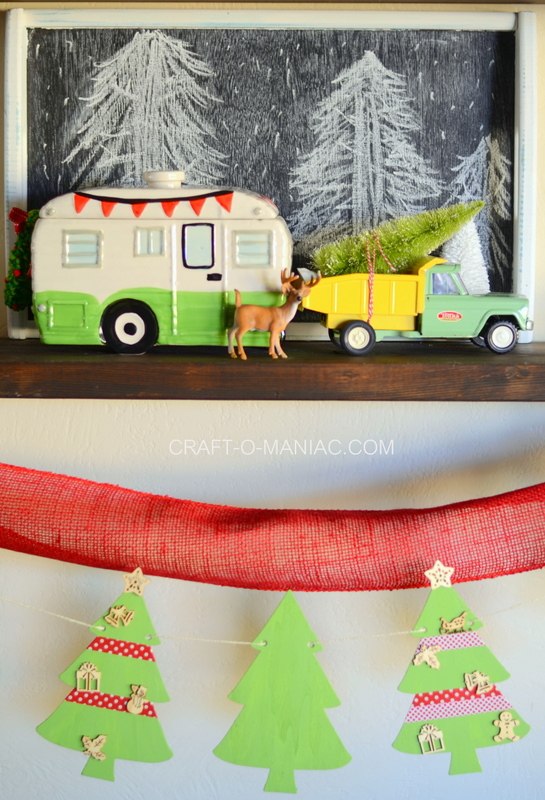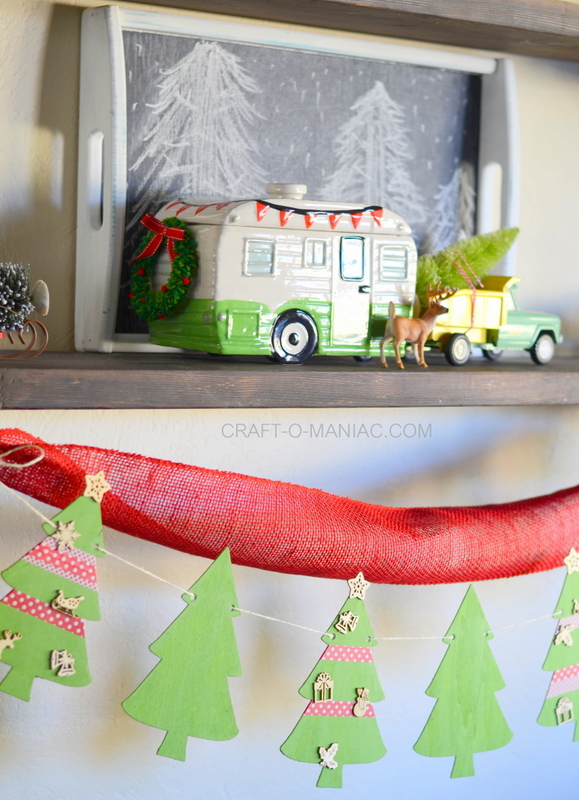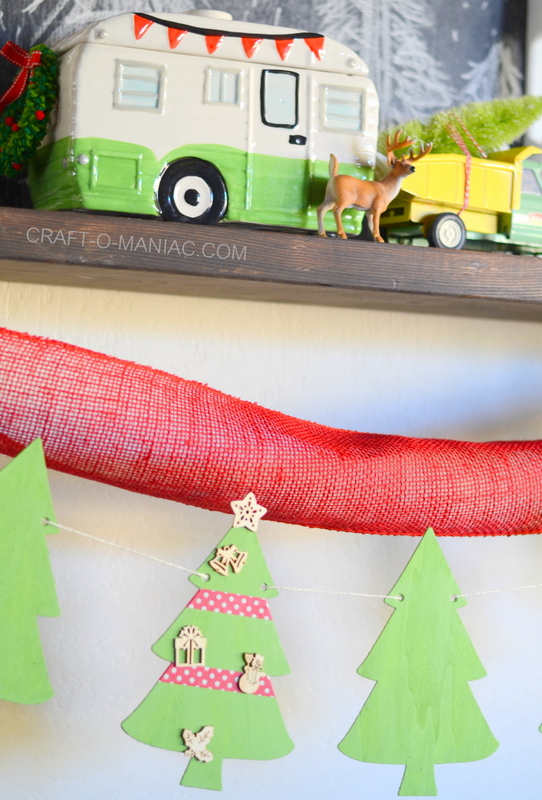 I adore how it turned out, and it looks great put together with my vintage camper and tonka truck vignette.
Consumer Crafts can be found on
Their blog
You can also check out my DIY Rudolph Sign Here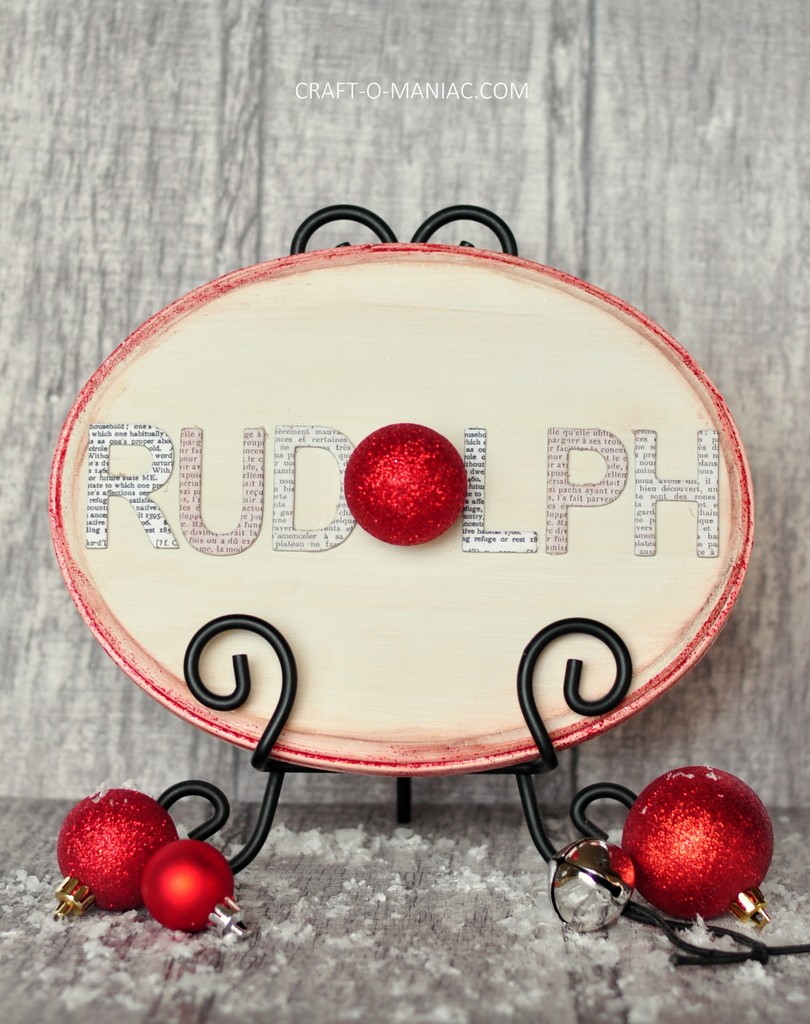 and what about yummy Rudolph donut wholes Here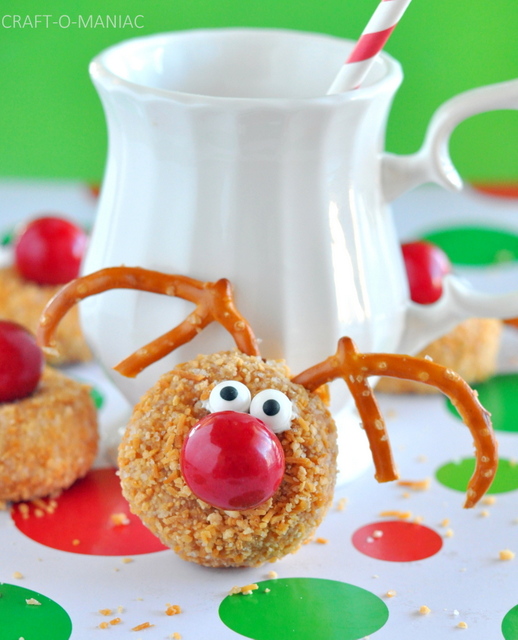 Thank you so much for stopping by.
jen