Chocolate Cadbury Malt!
Hi guys, I am sharing this "Chocolate Cadbury Malt!" its a nice ice cold yummy treat for these warmer days. Plus its a really fun treat too since its cute and festive your kids will love it as much as mine did! they felt extra special with the Easter sprinkles and bunny straw.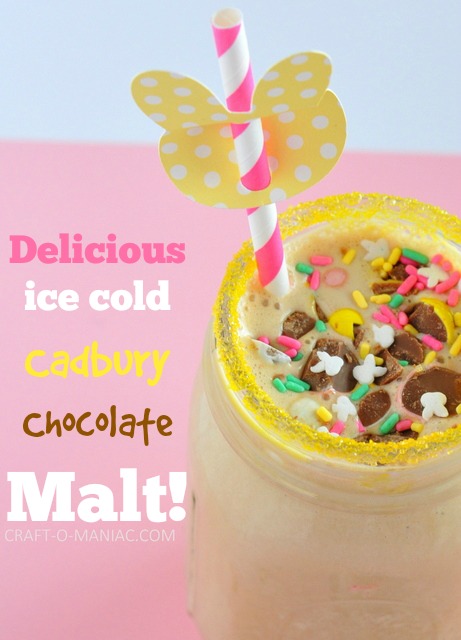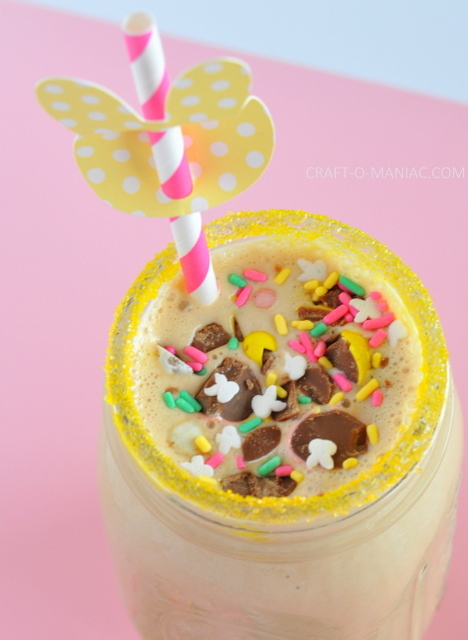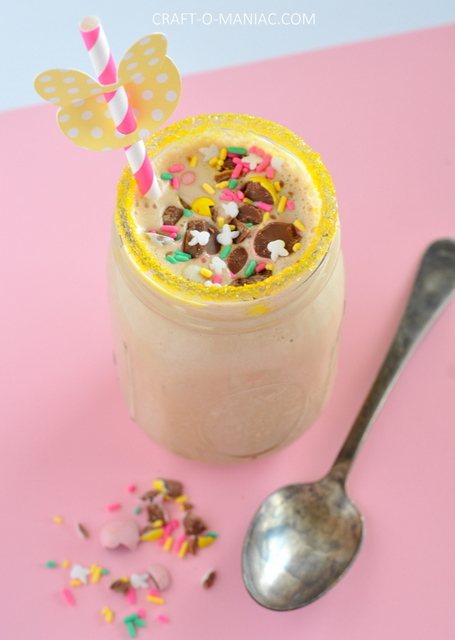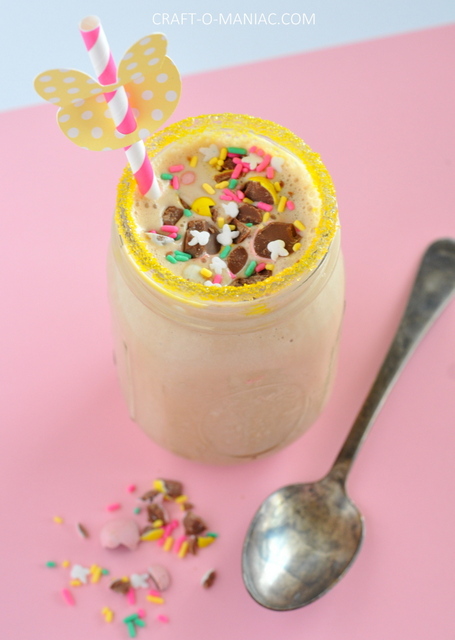 Directions:
Start by splashing in a small amount of 1% milk into your blender, about 1/3 C.
Next add about 3-4 tbsp (a few squeezes) of light Hershey's syrup.
Next add 3-4 nice big scoops of pretty thawed out vanilla ice cream.
Blend your malt until the center feels a little thick (I checked it with a spatula) and the outside is thinner and runnier looking.
Pour in a glass and serve with some Easter sprinkles, and some chopped up Cadbury chocolate mini eggs. I cut up about 6-7.
Sugar Dipped Glass Rim:
Take some honey and with your finger or a new paint brush coat the whole rim with honey. In a bowl with sprinkles dip your honey rimmed glass into the sprinkles. Move the glass around the sprinkles until the rim is nice and covered.
Bunny Straw:
For the bunny straw I used my Cricut cutting machine  "Doodlecharms Cartridge" and I cut out a 2 1/2 inch bunny. I whole punched it and fed the straw through.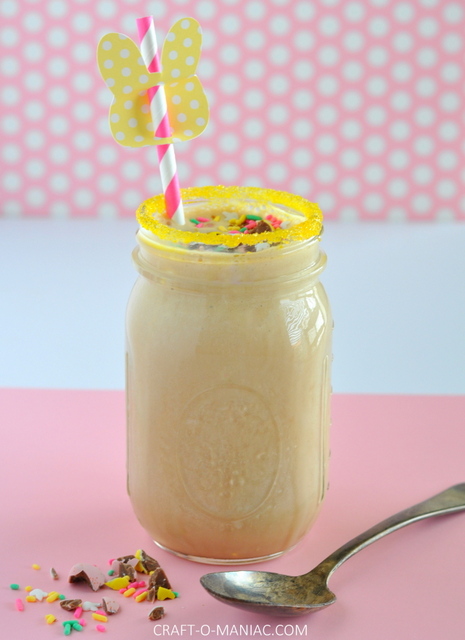 Thank you so much for stopping in today. Is your mouth watering?
xo jen