Spring Ribbon and Cupcake Liner Wreath
Hello friends, today I am sharing this bright "Spring Ribbon and Cupcake Liner Wreath!" this wreath would be great for summer too, or a birthday party with all the fun cupcake liners. I had fun making this wreath, but really wanted to make the wreath different from traditional cupcake liner wreaths I have seen. I ended up folding a bunch of cupcake liners in half and then used another three of them to look like flowers if you will.
Supplies:
-"3" different choices of cupcake liners
– Ribbons (in your choice and color)
– Wreath Styrofoam form
– Hot glue gun
-Scissors
– Elmer's Craft Bond Glue Spots
– 3-D chipboard stickers (optional)
Tutorial/Directions:
I started by wrapping the Styrofoam wreath form with some ribbon. I hot glued down each end after starting and ending the wrapping. I then took cupcake liners and folded them in half. I used one of my Elmer's glue spots in the center of the folded cupcake liner. Then to the back of the liners I added another 3-4 more glue dots to place on the wreath form. I alternated the cupcake liners and placed them on the wreath form just the way I wanted them. I ended the wreath by using more glue dots to the back of "3" more cupcake liners that I placed at the bottom of the wreath. I hot glued on the chipboard flowers to the center of the cupcake liner flowers. I  finished the wreath with some different ribbons for hanging.
Here is my "Spring Ribbon and Cupcake Liner Wreath!"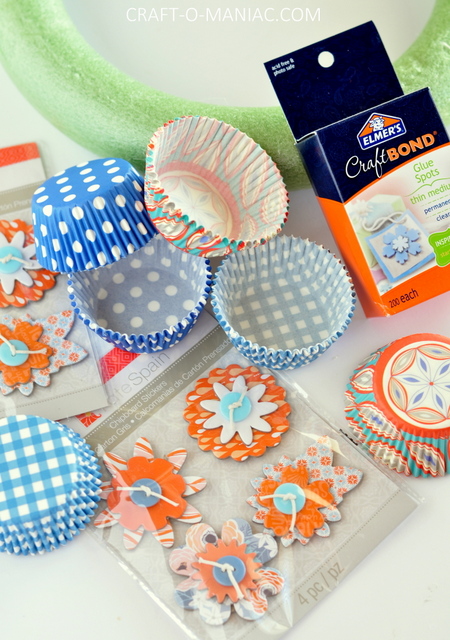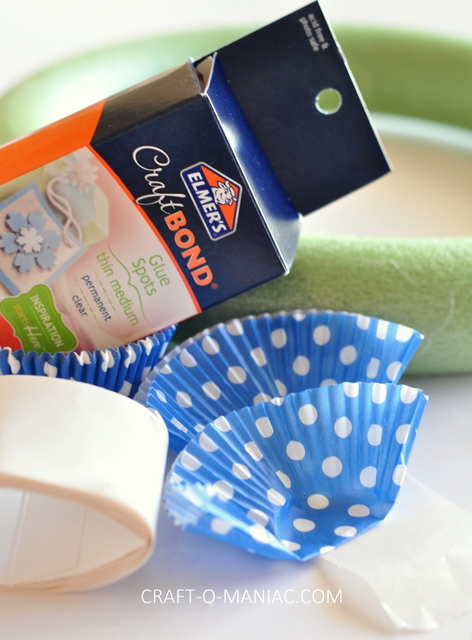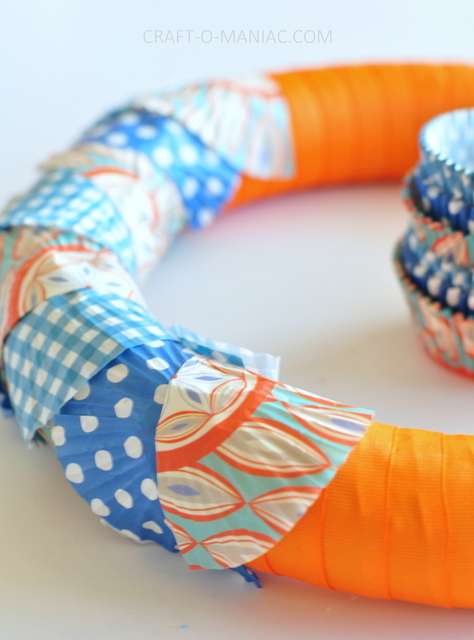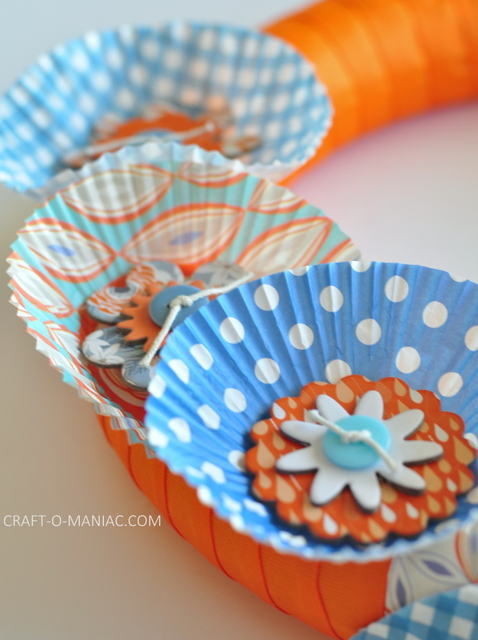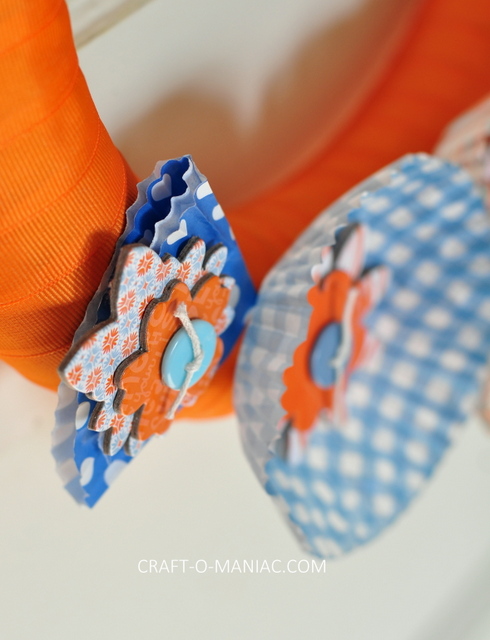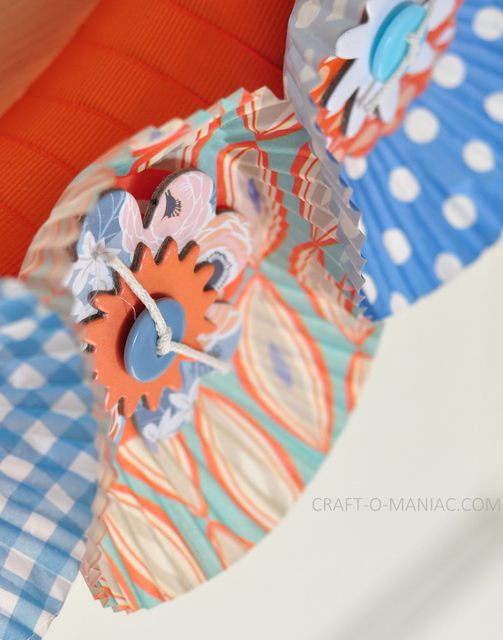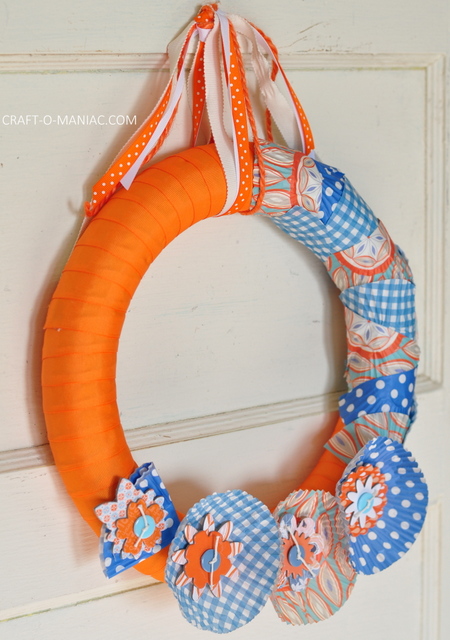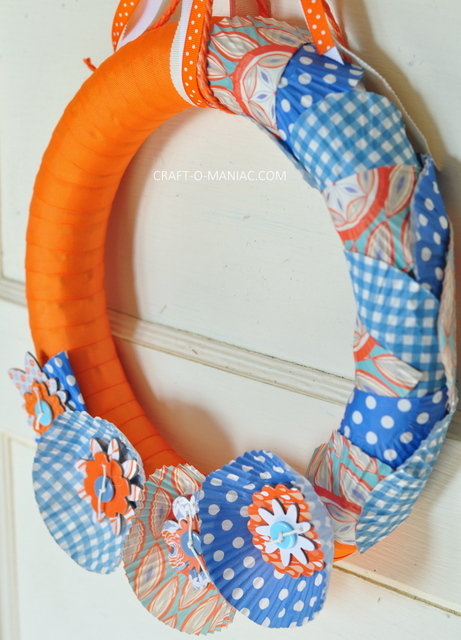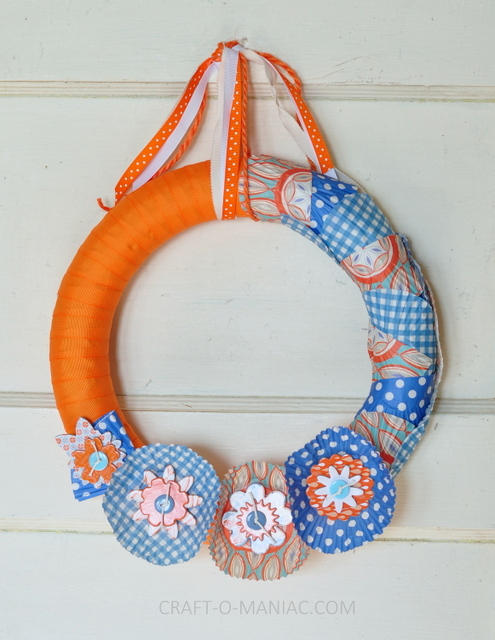 This wreath was pretty easy to make and I just love the colors. I found all the items for this project at Michael's, if you decide to make it the same as mine.
Thank you so much for stopping in today.
jen
This is a sponsored/review post for Elmer's, as I am part of the Elmer's 2014 Design Team. All opinions are 100% mine.