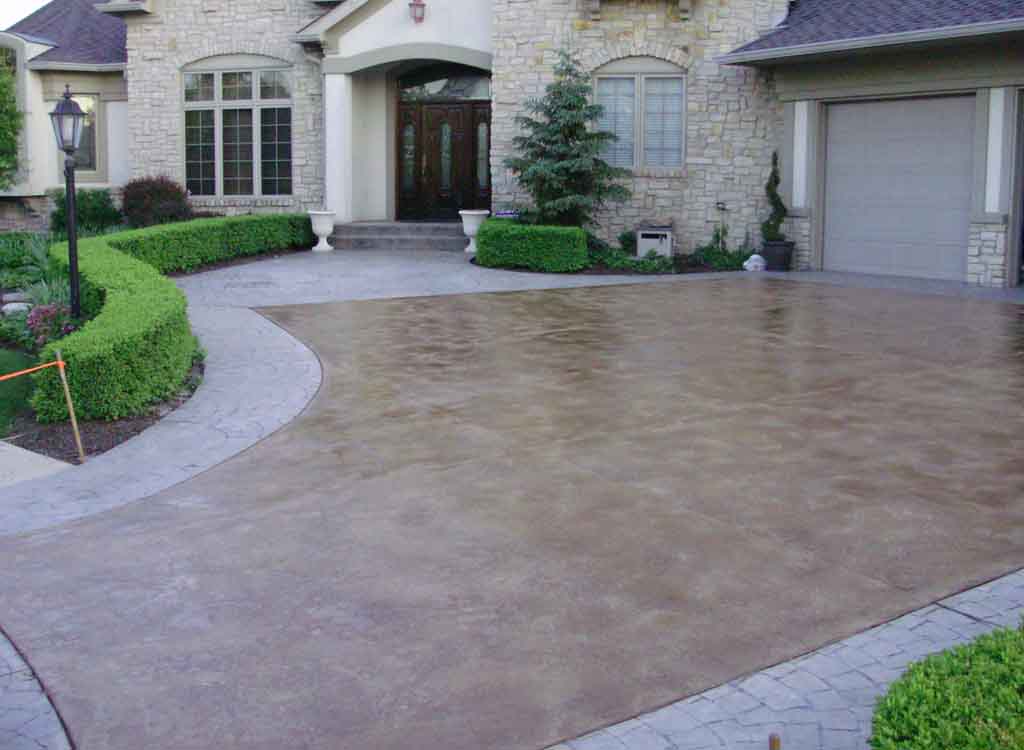 Image source here
If you own a home, it's likely that you have a driveway. This entrance to your home can have a profound effect on both its style and curb appeal. It's up to you to pick the right paving material that will suit your needs and keep it looking great for years.
From gravel to concrete, the material that you choose to pave your driveway should be durable, attractive and functional. Your driveway will see a lot of traffic over the years so you will want to choose a material that will stand up to some abuse.
Where you live can be a big factor in your choice of paving material. If you are in the tropics of Florida or on the cooler shores of Ireland, you will have different paving needs.
With the help and advice of a professional paver like Irish paving of Dublin, you can find the right surface material for your driveway. Let's take a look at some of the most durable and popular driveway styles that homeowners are choosing today.
Gravel
Gravel is one of the most affordable driveway paving options. You can give your driveway a new surface for under $5 per square foot. The other advantage is that if you have some DIY skills, you can spread the gravel yourself and save some money on labor costs. Gravel driveways are low maintenance, but require a good drainage system to avoid flooding and shifting.
As gravel is essentially just crushed rock, it is an eco-friendly choice for driveway paving that doesn't include any chemical properties. If you live in an area that gets snow in the winter, gravel can make easy snow removal a challenge.
Asphalt
Asphalt is the most common surfacing materials used for driveways. It has a classic appeal that provides a clean look and durable surface. For under $8 per square foot, you can install an asphalt surface that will last for up to 20 years.
Asphalt driveways need to be resealed every few years but require little maintenance through the seasons. They provide a secure surface with good traction and are easy to clear in the winter.
Concrete
For under $10 per square foot you can have a solid concrete driveway poured. Although it's recommended that you have a professional installation, it is possible to do it yourself with some effort.
Concrete driveways are very durable and can stay looking great for up to 40 years. Choose a unique concrete driveway that has a custom color or a stamped designed for a unique look that will impress your neighbors. Concrete provides a strong surface with excellent traction
and is suitable for all climates.
Pavers
Brick and basalt tile pavers are becoming a more popular paving material for many homeowners. Although you will pay up to $15 per square foot for your installation, a paver tile driveway will give your home a stately yet elegant look that is unique to your home.
A paver tile driveway will stay looking great for over 30 years and requires little maintenance apart from weed control and the occasional replacement of a broken tile. Paver tile driveways can improve the esthetic appeal and resale value of your home making it a good investment.
Consider what kind of driveway paving material will work the best for your home. Include factors like durability, location and seasonal weather before you make your choice between these excellent paving materials.