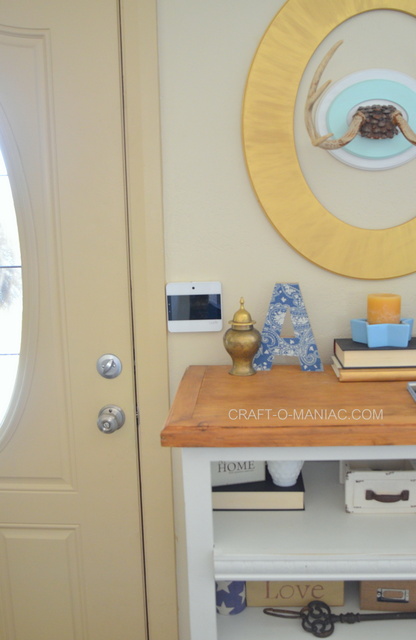 Monitoring your home is essential when you are away from home. For many reasons, you should consider home security system's including security, fire protection, manage electricity, remotely monitor with indoor and outdoor security cameras, and so forth.
Maybe, you are not at home, but only a mobile device can help you track your home from any distance with the mobile app.
You can complete your home security system in two different ways. If you are creative and have free time and also want to save money, you can do it yourself (DIY). On the other hand, if you are not on a tight budget and don't have enough time to spend installing your home security system, you should go for a professional set up.
For a DIY home security system, you can get an effective resource from Emily Hail if you want to do it yourself.
In the case of a DIY home security system, you have the freedom to install yourself. It is effortless because only adhesive can do the work. Or, you can connect the devices with just one screw.
You can also reinstall it effortlessly because you just need to remove the adhesive and then add it again. Not only that DIY home security system is also suitable for those who are renters, frequent movers, or want to complete the security system within their budget.
In a word, it is a budget-friendly way to make a complete solution for your home security system.
Things you have to keep in mind while you are going to make a DIY home security system are sensors, security cameras, and smart home devices. By installing them all, you can create complete home security yourself.
Security Cameras
One of the most crucial elements of the DIY home security system is a security camera. In your home security package, you must have at least one security camera so that you can observe your homes.
Because packages are of different types, and they include various items of security devices. Security cameras increase your home protection because you can monitor the homes even you are away from home.
Sensors play a pivotal role
Detecting activity in your room remains incomplete without sensors. It is a piece of good news that most DIY home security systems come with sensors so that you can detect events in your room.
Motion sensors benefit you to send alerts to your mobile devices. If you want them to send the alerts to other devices, they can send their signals to a monitoring center as well. Don't forget to include smart home devices
Though you have to purchase smart home devices separately, most of the DIY companies offer them to enhance your experience with a DIY home security system. Different packages have different options to choose from them.
If you want to purchase a package that includes smart devices, you can buy them. On the other hand, you can also purchase add-on appliances for your DIY home security system.
DIY home security system is easy to move
As the installation of the DIY home security system is easy, it should be simple to disassemble. You can install it with only an adhesive to attach it on a level surface. When you need to disassemble it, you can easily do it and take it with you. So, the security solution is ideal for renters and frequent movers.
Mobile apps to control your security system
Most DIY security system providers offer mobile apps so that you can control the system remotely. But if you don't find the option in your package, then you may need to upgrade the plan or purchase an expensive package that has the mobile apps for controlling the security system.
However, everything under the sun has pros and cons, so has the DIY home security system. If you are on a budget, you should consider DIY home security system. But it does not mean that the cheap DIY system will not help you out.
Besides, you don't have to pay for installation fees because most of them are pre-configured. So, you also don't need any professional technician. You can do it yourself watching
the provided video on installation.
It also would not be a lengthy process because it is contract-free. In the case of a DIY home security system, you have the option to choose what you need only. On the other hand, for any packages, you have to purchase everything that includes in the package.
DIY home security system does not allow you professional monitoring. Not only that, but you also have to spend more depending on your needs. Also, privacy and hacking risks are associated with a DIY home security system.
Final Verdict
As the home security system allows you to monitor your homes and activity of your family, you should try it out. Without spending a penny for its installation, you can install the DIY home security system. It is also popular because you have the flexibility with equipment replacement and placement. Besides, you can take the whole system with you if you change your residence.