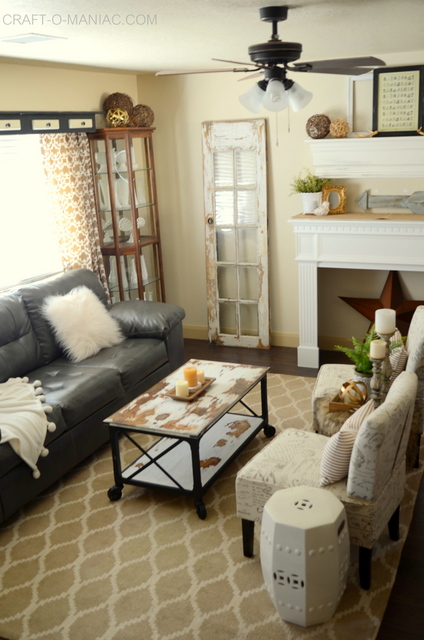 The living room is mostly the first thing most people see when they step into a house. That is why most people are looking for creative and budget-friendly ways to make it look amazing.
However, it is not as easy as it sounds. Other than the right plan in mind, you might need a place to start and a little guidance on the things that will look good. To do that correctly, here are five DIY designing tips for your living room.
Know What You Need
Many people start thinking about an upcoming party or event they are going to host in their house. Not only that, but they may even begin purchasing items without a proper vision.
Try to plan according to your average day instead of designing it for a particular party that will only be held for one day. You need to figure out what is your way of living. The things you and other people in your house commonly do in the living room will define the way it is designed. The planning will go exceptionally well if you do so.
Get Adequate Lighting
Lighting is always a problem for many people. They might not be able to get quality fixtures, not install them in the best places, or go overboard, among other things.
You can do avoid making these mistakes and get fixtures that have appropriate sizes. You can look over the current lighting plan and see if there is any room for improvement.
Many attractive fixtures can look great in your living room. You just have to search for them. You can also think about getting energy-saving light bulbs to reduce the bills and give sufficient lighting.
Match Colors
There are many items that can go really well in the living room, but only if you pick the right stuff. If you are getting a rug to place under the sofa set, then it needs to match, in some way, with all the furniture around it. It could also complement the colors on the wall and the view up down affordable blinds that you can get for the windows.
Get the Right Tables
While your mind might go straight to a fancy coffee table, think about the other things you may need. Ask yourself whether a coffee table will be adequate enough.
Not only that, but you need to figure out what kind of tables would be best. If you have kids around, consider getting rounded edges, and avoid glass tables.
Expand Storage with Shelves
You may have a lot of decorative items that would go great in your living room. But you might not have enough space. That's why shelves can make an excellent addition to your living room.
You can build a storage unit if you have the woodshop skills. Alternatively, you can get floating shelves that can go great in the room. You can place decorative items on it, books, and even a few small pots of plants.