Top Tips To Help You Enhance Your Career and Professional Development
If you are trying to get ahead in your business and leadership knowledge, you're already on the right track. Great leaders and business owners are great learners.
Many people in business turn their noses up at advice, thinking that no article that they read on the internet, no book or class is any sort of substitute for experience in a real-life situation.
That may be true in many cases, but for those who are looking to further their experiences, actually coming across the situations that they need can be hard to come by.
Preparing yourself to take the next level in your career and professional development means exploiting every single opportunity to learn. Here, we look at a few things that you can do to enhance your career and professional development.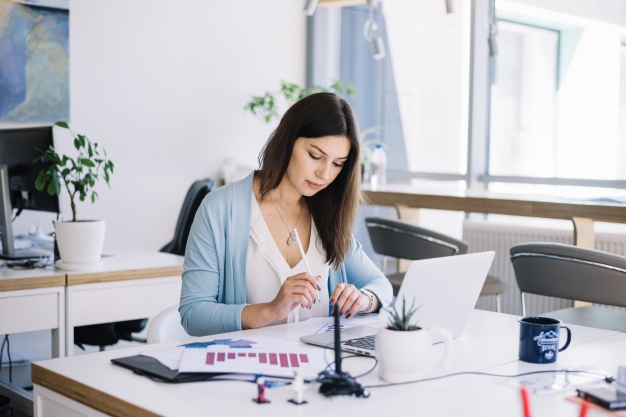 Image source here
Create a learning mindset
Having a positive attitude towards your professional development is essential. Make time regularly to learn – enroll in online courses, shadow someone more experienced than you or sign up for an online MBA degree. It is the single most important thing that you can do for your career and development – it also helps you on a personal level.
Evaluate all of your decisions
A significant difference between a great leader and one that is mediocre is that a great leader is willing to look at their past decisions and actions and evaluate them, to improve. You may want to designate a co-worker or someone you trust to act as a devil's advocate for any major decisions to help you make better ones and prevent any biases.
Write regularly
Writing has many great benefits for helping you with your development. It can help you to get to grips with the content, improve your critical thinking skills and teach you how to communicate better with different audiences. The more you write, the better you will become. It also will help you to establish yourself as an expert in your industry.
Teach what you know
Teaching is a much-underused tool when it comes to professional development. We often think of ourselves as the learners, but there is no better way of mastering something than attempting to impart what you know into others. It also makes you think about the material in new ways, and you can also find yourself learning from those you are trying to teach to.
Ask for feedback
Whatever stage of your career you are at, soliciting feedback from your employers, employees, co-workers and even friends and family who can give you valuable input.
This allows you to get a second opinion on what might be working and what may need further work. If you are not comfortable with receiving feedback directly, you can implement an anonymous feedback mechanism or engage with a third-party gatherer.
Find a mentor
Develop close working relationships with someone who has been in your shoes and can guide you. Mentors are often in a position to give you objective advice as well as talking from their own experiences.