Holiday Spill and Odor Clean Up Tips and Tricks
Hey friends, well it will be here in just a few days, you know…. "Thanksgiving" and soon Christmas and then before you know it, that oh' so sparkly fun New Years party too. Are you hosting any of these? are you helping host? are you thinking of hosting? I'm helping my folks at their place this Thanksgiving.
Well we all know the holidays are magical, enchanting, and filled with delicious smells, food, laughter, nuts (some family members).. and all the things that come with the holidays. One thing that I and Rainbow International want to help y'all with this wonderful holiday season is… avoiding a holiday home disaster. HA! nobody wants that right?
With so many things being cooked, baked, even fried and lots of it to feed all those hungry belly's, the smells can stick, penetrate and or SHOOT! even spill on our favorite holiday sweater, dress, or on our beautiful carpet's we especially shampooed for the family. Well I am going to share some holiday DIY stain and odor removal tips. Anything to help take away some of the holiday stress that may come to you during this time of year.
OK' so below are a couple images of some stain remover and odor remover images. I myself, have a laminated copy WOOP! that I will hang onto for years to reference. I love that Rainbow International sent me a very helpful stain and odor cleaning supply caddy. I have some great essentials should any of these things happen to my clothes or in my home etc.
Before I share some pictures of what was send the the reference guide, let me share some information with you about Rainbow International.
Rainbow International, is a neighborly company, a global franchise organization providing residential and commercial restoration and cleaning services. Rainbow International franchisees offer a broad range of damage restoration services ranging from water, smoke and fire damage to carpet and upholstery cleaning and deodorization from more then 400 locations worldwide. Established by Neighborly in 1981, Rainbow International is part of Neighborly, a community of home service experts, leveraging Neighborly's nearly 3,500 professional home service experts across 14 brands in the U.S. and Canada with a unique direct service function the provides consumers assistance with nearly all aspects of their home care needs. Additional information on Neighborly can be found here and more on Rainbow International can be found here
Cleaning spot stains, spills and Odor Tips:
STAINS
Cranberry sauce: Blot the stain with a white cotton towel and flush with warm water. Mix one tablespoon of dish soap with one cup of warm water. Continue to blot the stain thoroughly and if the stain remains, apply a 3% Hydrogen Peroxide solution.
Eggnog: Use a detergent solution by mixing an enzyme detergent with warm water. Blot thoroughly with a white cotton towel until the stain begins to disappear.
Chocolate: Scrape off as much chocolate as possible with a spoon or a dull knife. Begin to blot using a white cotton towel with a mixture of warm water and enzyme detergent. Once the stain begins to lift, blot thoroughly with another clean white cotton towel and cold water.
Red wine: Using a white cotton towel, blot up as much wine as possible starting from the outside in. Once the stain begins to lift, blot with another clean white cotton towel, using warm water until the stain comes out. If stain remains apply a 3% Hydrogen Peroxide solution.
Lipstick: Scrape off excess with a dull object such as a spoon. Apply a dry solvent and blot with a white cotton towel. This may take multiple attempts. Rinse with water and blot until dry.
White wine: These stains are often harder to identify, but if you do have one, flush it with warm water and a little club soda and blot dry with a clean, white cotton towel. If staining persists apply a 3% Hydrogen Peroxide solution.
Coffee & tea: Apply a weak solution of a household detergent mixed with water. Agitate with a clean white cotton towel. Rinse or blot with water. If staining remains, then apply over the counter 3% Hydrogen Peroxide.
ODORS
Cigarette odors: Ceilings can be the biggest culprit in a persisting smoke smell in a home, as cigarette smoke tends to travel upwards and latch onto the first surface it comes in contact with. As a result, it's important not to forget to clean the walls and ceilings. Use a mixture of hot water and baking soda as a good cleaning detergent.
Pet urine: Essential oils, such as eucalyptus and tea tree oil, can be a great alternative to relying on chemical-heavy products to mask unpleasant pet odors. After blotting up as much of the urine as you can with a clean white cotton towel, dab the area with water to wash away the urine. Then, fold another clean white cotton towel to cover the spot and place a weight or a heavy book on top of the towel for 24 hours. After that, remove the towel and clean the spot with a mixture of 1 oz dishwashing detergent to 12 oz water. Blot to dry. Then add five to 10 drops of essential oil to 1 cup of water and put it in a spray bottle. Spray and saturate the area with the solution. The oils will help eliminate the odor and leave a pleasant scent behind.
Kitchen and garbage smells: You want your kitchen to smell like tonight's dinner, not yesterday's scraps. To counteract the garbage smell, place lemon or orange peels at the bottom of the trashcan every time you change the bag. You can also absorb nasty odors with baking soda or your garbage odor eliminator product.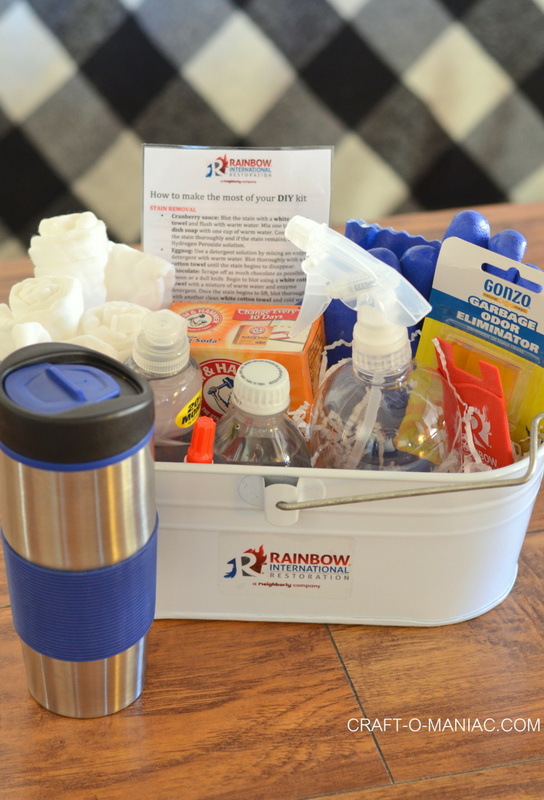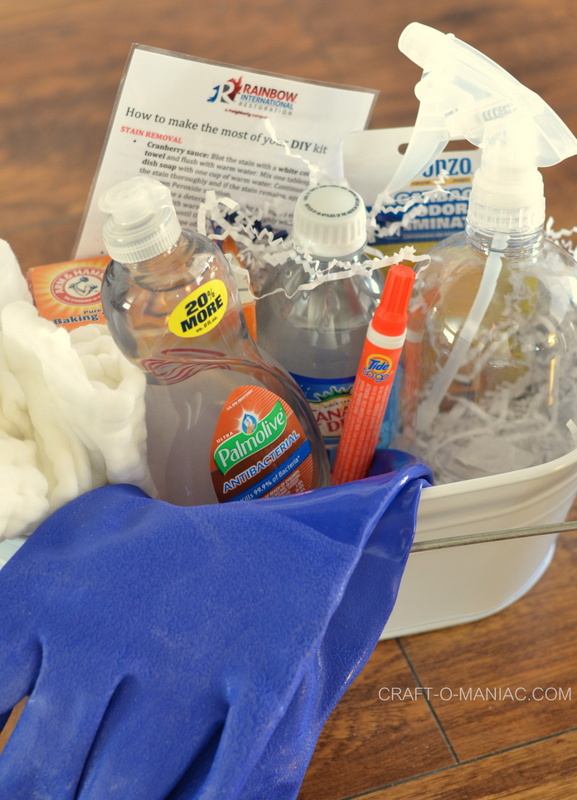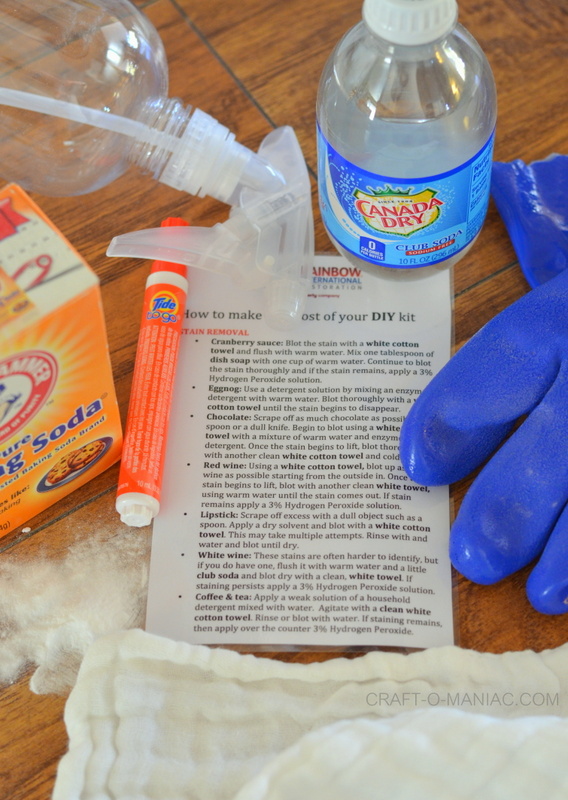 I hope you all find these stain and odor tips helpful this holiday season, and with all that great information shared… remember these wise words my mil shared with me when I was a new young mom.. "It's just spilled milk!" and it all can be cleaned up. So true. I used to get so worked up over spills on the floors, or on my babies clothes that I stressed way to much. When she said that to me, it was like a light bulb went off and to this day no matter the spill on the floor, counter, clothes, I hear her words echoing "It's just spilled milk!" and it can be cleaned up. I haven't for years fretted over that sort of thing (you can't with six in a house anyway) that you all can seriously host all the holiday parties at my house.. go wild, and Heck' I'd rather clean it all up then prepare for it. wink.
Happy Holidays friends, thanks for stopping by the blog today. jen