Baked Turkey Cheesy Rigatoni
Oh' my gosh, I tried this recipe last week and my kids went on and on and on about it. You know kids are the best and the most honest judges. Hubby and I loved it too. I pretty much winged this recipe using some ingredients I had on hand and Man' Oh' Man' as my "9" year old would say " Mom put this on your dinner list." He thinks I have some magical dinner list… which is dang cute, but it just stays in moms dinner file in her brain…. good enough, wink.
Alright Ya'll get ready to live.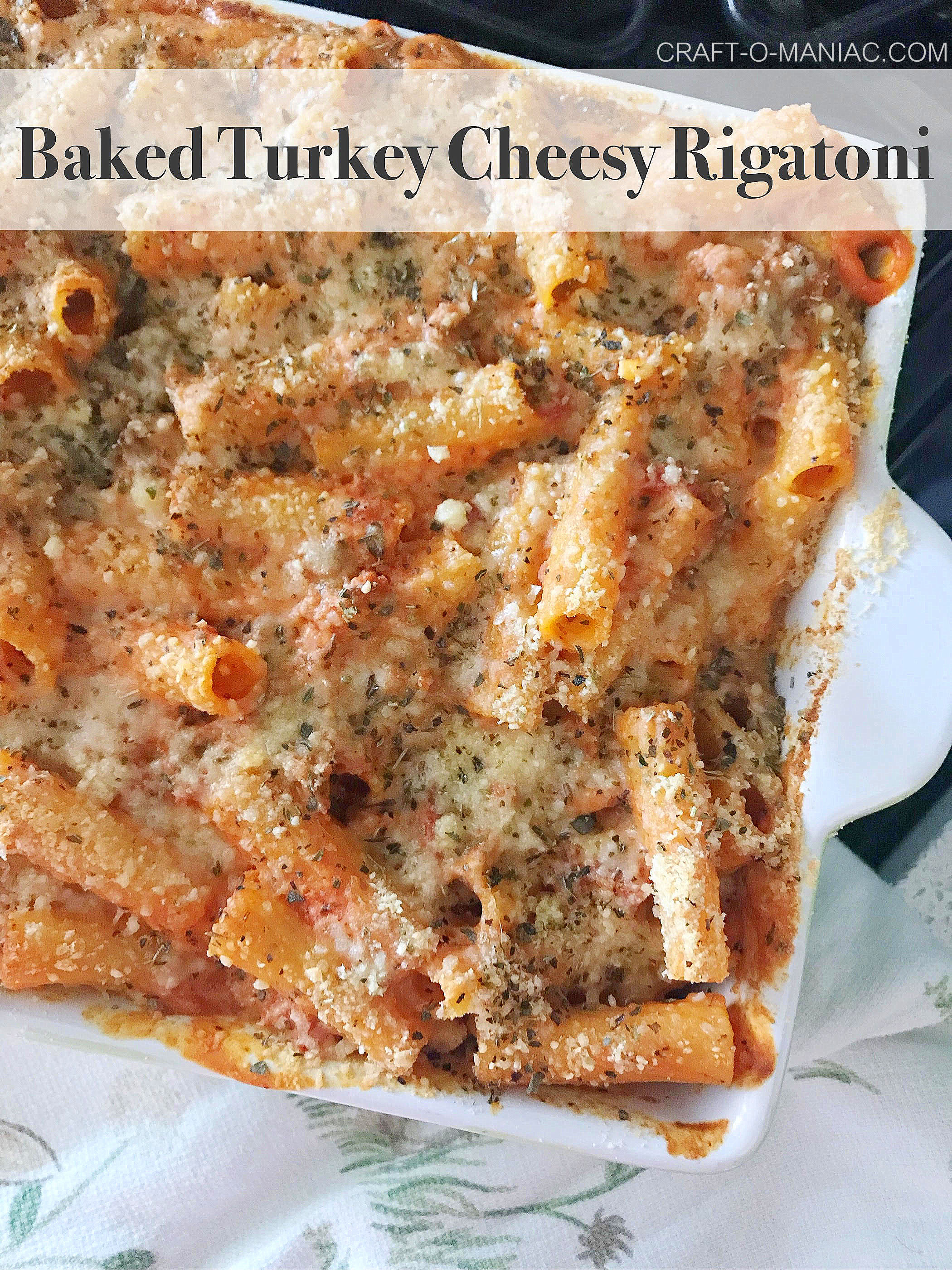 Baked Turkey Cheesy Rigatoni
2018-04-03 18:10:38
Baked Turkey Cheesy Rigatoni
Nutrition Facts
Amount Per Serving
* Percent Daily Values are based on a 2,000 calorie diet. Your Daily Values may be higher or lower depending on your calorie needs.
Ingredients
1 lb of plain Turkey meat
1 lb of seasoned Italian Turkey meat
1 box of Rigatoni noodles
1 1/2 jar of Prego Traditional Sauce
1 14.5 oz of Hunts Italian diced Fire Roasted Tomatoes
1 brick low fat cream cheese
1 tbsp of butter
2 tbsp of fresh garlic
2 tbsp McCormick Italian Seasoning
1/2 C. (eye ball) Dry Parmesan
salt, pepper
Instructions
First start by preheating your oven to 365. Next start cooking up your two turkey meats, drain them. While they are cooking get your Rigatoni cooking by following the box instructions. In a separate sauce/saute pan add your brick of cream cheese and your tbsp of butter start mixing/whisking those together. As they start to break down add in your 1 1/2 jars of Prego sauce and your non drained tomatoes. Keep whisking that all together to get the cream cheese mixed and broken up as well as you can. By now your noodles should be done, drain them. Add your sauce mix to your meat and then add in your garlic, Italian seasoning, and some salt and pepper. Mix again. Now combine your sauce and meat mix to your noodles in a big pot, mix it all together. Next use some cooking spray and spray a 15 x 9 casserole dish, and pour in your Rigatoni into the pan. Smooth it out some and sprinkle the top with some dry parm. I also like to add another dusting or either Italian seasoning or Oregano, as it looks pretty on the white parm. Bake for 18 minuets, serve, and enjoy.
700 N COTTAGE https://craft-o-maniac.com/