Christmas Home Decor Ideas
Hi there everyone, its been to long and I have been wrapped up in life with my kids, house, and this recent fun holiday. I have felt so bad about neglecting you all, and my poor neglected blog. That said, I have been doing a lot more filming on my YouTube channel as I am working hard to grow my channel. I am 100% authentic and give to you all real real real there (I mean I do that on all my platforms, but hopefully you get what I am saying). So if YouTube is your cup of tea check my channel out.
So onto the next wonderful holidays.. YAY! (turning up my Christmas music now) and in the spirit of being real here, I will tell you all that I adore Thanksgiving. A holiday that is so warm, cozy, tasty, and truly just a feel good holiday. There is nothing better then gathring around the ones that you love and the ones that make you nuts, HA! I mean we are a little cray right? So I adore Turkey day, and its not just because my mom is da-bomb with her dressing aka stuffing, mashed potatoes, rolls, turky and pumpkin pie (she seriously knocks them all out of the park) but becaue its a time for us to reflect on all that we have and what we are gratful for. I am truly thankful for my family and my job, and our home. All that said, I am really trying to get to my point here… I love Thanksgiving but I don't decorate for it. I love to eat my turky and devour my rolls and stuffing around the lite Christmas tree.
That is why today's post is all about Christmas Inspirationa Ideas.
Vintage Christmas Huth and Table Decor
Yellow Gold Silver and White Tree
DIY Christmas Wood Garland
Christmas Gold and White Mantel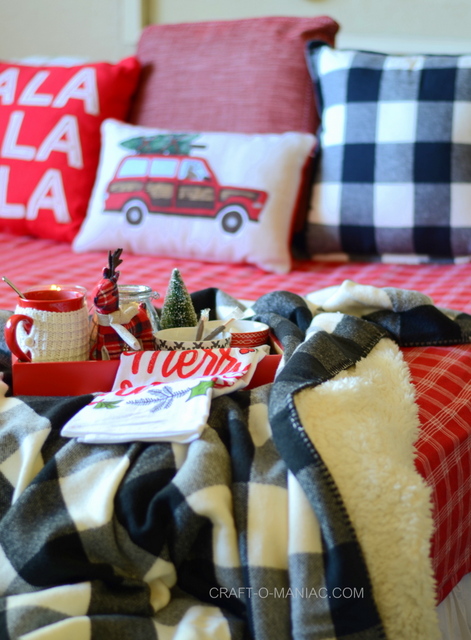 Rustic Cozy Plaid Christmas Bedding
Sparkley Romantic Christmas Tree
Rustic Woodland Christmas Tree and Decor
My goodness this so got me in the spirit, that and the Michael Buble Pandora Christmas music I have blasting.
I hope these ideas have inspired you all, and or at least are getting you excited for the most magical time of the year. I can just feel my grandmother around me righ now, wiping tears.
xo jen