20 Gift Basket Ideas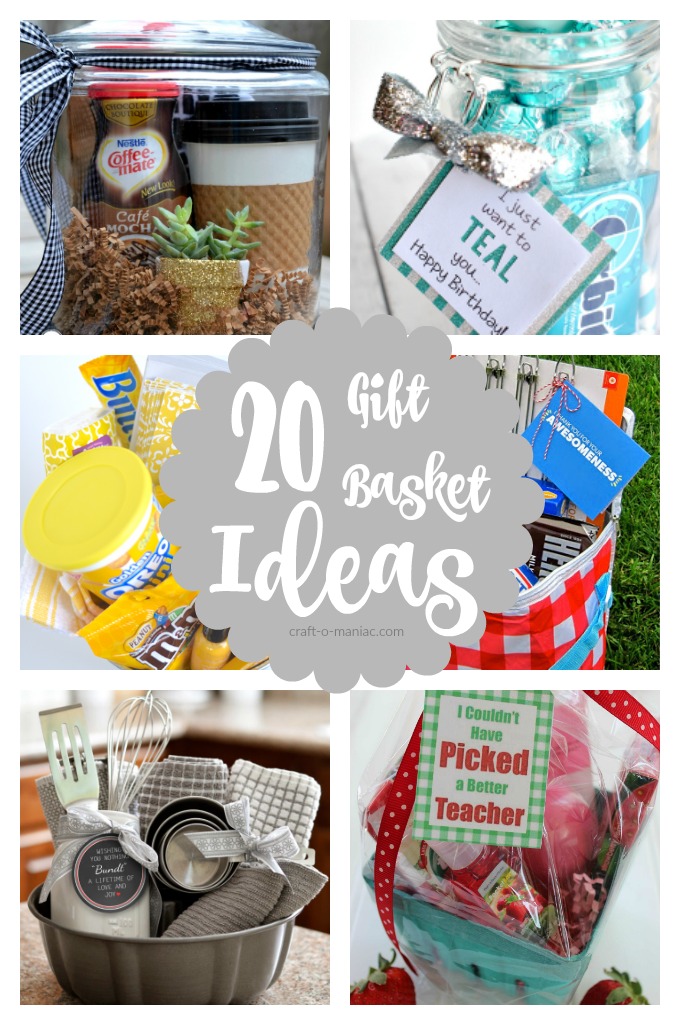 These gift baskets are for real the most adorable things ever! Baskets can be made up of all kinds of things, even for those seafood lobster lovers, with bibs, lobster leg cracker tools, you name it.
I've always thought that gift baskets are so fun to put together and give away to friends and family. And they don't even have to be 'baskets' either! One of the ideas below is gifted in a pair of slippers. How cute is that? You can use them for all kinds of occasions as well.
From all the Holidays, to 'Back to School' teacher gifts, or just a thoughtful 'Thinking of You' gift for a friend. They are one of my go-to's for those who are harder to shop for. Such an adorable and super thoughtful gift that will be sure to brighten anyone's day.
In terms of gift baskets and great gift ideas, check out The Manly Man Company® it is a veteran-owned small business that makes manly gifts including Beef Jerky Flowers, Bacon Roses, Manly Gift Boxes, and Meat Card™. Awesome Gifts Co caters to everyone and we are relaunching it in the next 30 days or so.
We have already been featured on over 30 major outlets including Good Morning America, The Today Show, and USA Today.
These were gathered up from great bloggers and creative minds! Check out the list below of 20 Gift Basket Ideas for some unique and creative gift inspiration.
By Stephanie Lynn | Coffee Gift Basket
Pretty Providence | Cozy Slippers Gift Idea
Darling Doodles Design | Bundt Cake Pan Baking Basket
B-Inspired Mama | Dinner's On Us! Basket
Driven By Decor | S'mores Basket
A Pumpkin and a Princess | Polka Dot Mug Set
Time 2 Save Workshops | Art Supplies Kids Basket
Fantabulosity | Box of Sunshine Gift
Hoosier Homemade | Sports Themed Gift Bucket
Our Family of Seven | Berry Basket Teacher Gift
Mommy Like Whoa | New Mama Gift Basket
One Good Thing By Jillee | Gifts in a Jar
Mom Endeavors | DIY Relaxing Spa Gift Idea
Must Have Mom | Family Sundae Kit
Fantabulosity | New Baby Gift Basket
Happy Go Lucky Blog | Coffee Lovers Gift Basket
The 36th Avenue | Pink Gift Basket
Crazy Little Projects | Teal Gift Basket
How to Nest for Less | Housewarming Gift Basket
Oh My Creative | Summer Party Gift Basket
These darling and creative gift baskets, are just perfect. I hope they help you all out in looking for something fun, different, and original for your next gift giving.
Thank you for visiting today.
Jen