Gold and Sparkly Christmas Tree
Hi friends, I am excited to share with you my Gold and Sparkly Christmas Tree. This tree sits in our front living room of our new (old but new) house. I was so excited that I had a front window in our new house, because I would be able to put our tree in front of it. YEAH! I always wanted that, and I sure love seeing it sparkle and glow at night time.
To make my tree even more pretty, I had the privlidge of getting to play with a gorgeous arrangments of flowers from FTD I chose this arrangement which I loved. I took apart the arrangement (and put away the gorgeous gold vase it came in) and simply snipped a couple inches off of each stem. Then one by one added the stunning arrangement to the top of my christmas tree. I absolutley love the drama it gave the top of my tree. It made it not only way more beautiful, but much fuller looking too. I love gazing at a tree and letting my eyes follow the tree all the way from the bottom to the top. Using FTD's gorgeous christmas arrangments in your tree, is such a fun, festive, and "fresh" way to spruce up your Christmas tree(s).
Below are some pictures with my FTD flower arrengment, fluffed up in the top of the tree. Enjoy.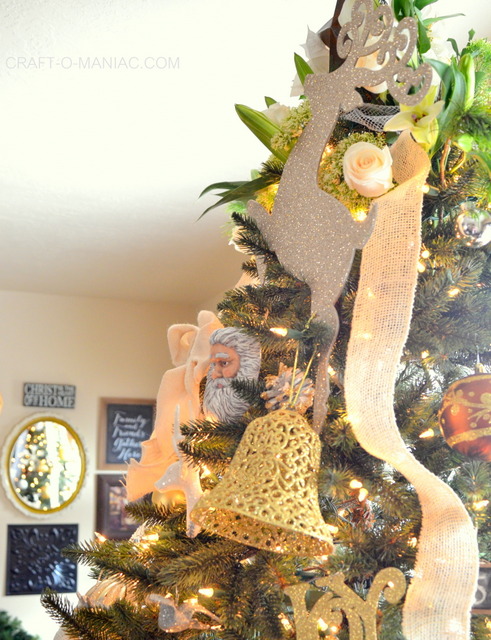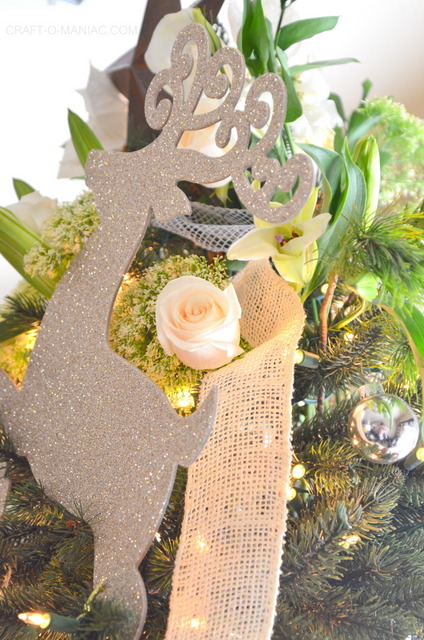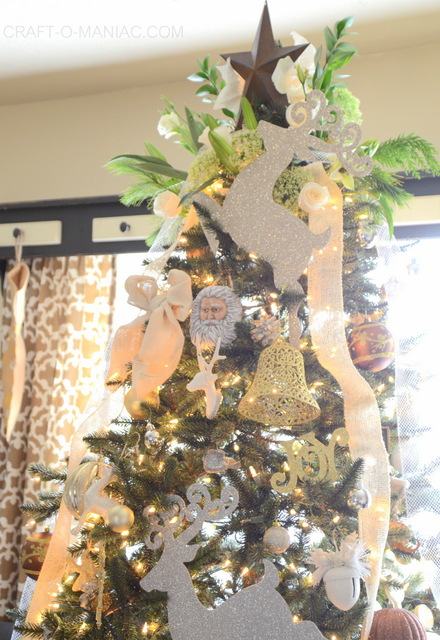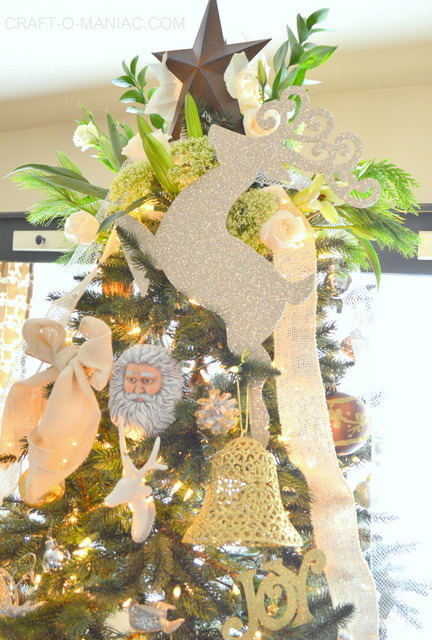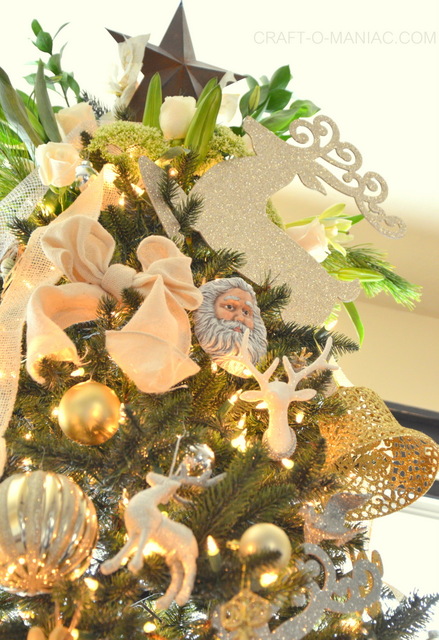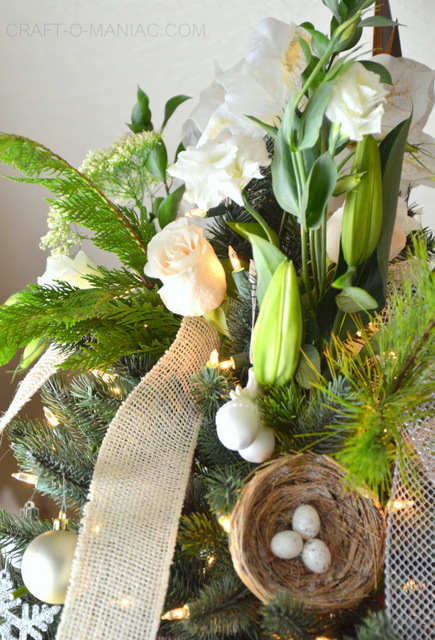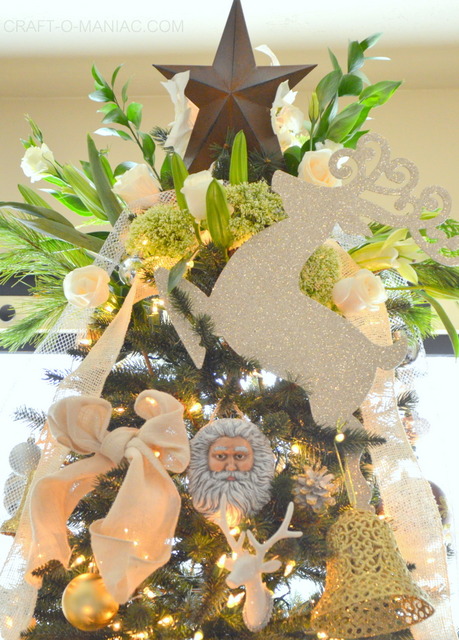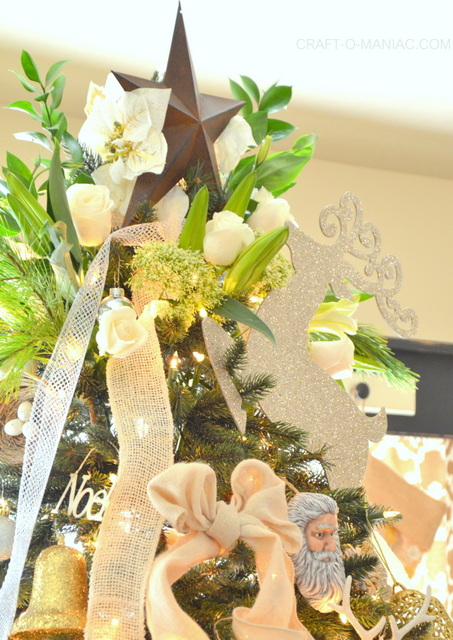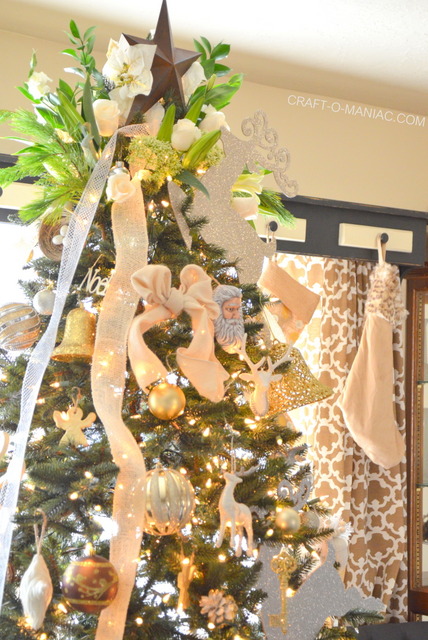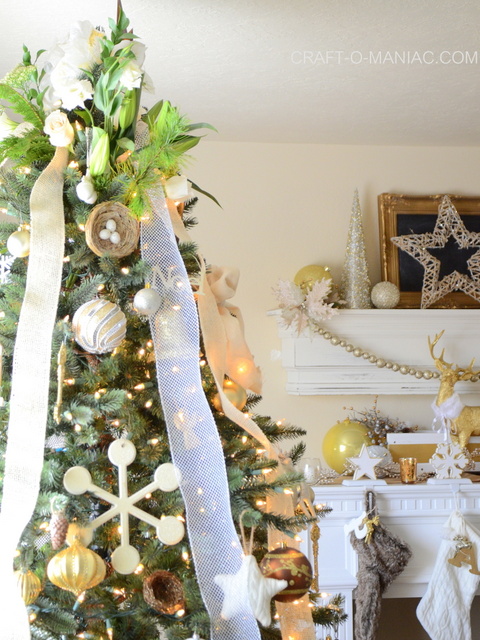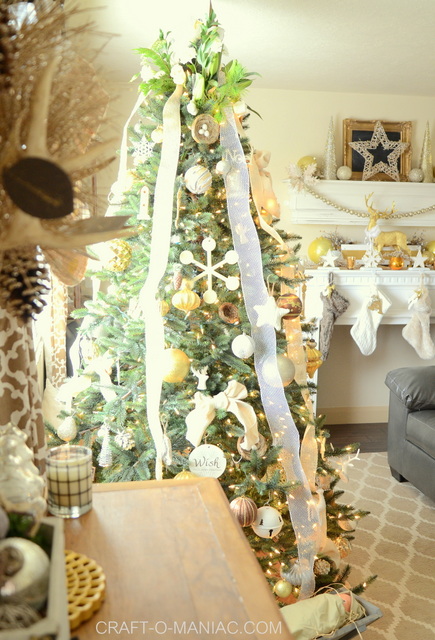 I love it, I love it, I love it!
Thanks for checking out my gold and sparkly tree.
jen