Darling Christmas Ruffled Poncho for Girls
Hi friends, I had so much fun taking my 10 year old out on a "Christmas photo shoot" in the most darling Christmas ruffled poncho for girls. The darling Christmas poncho tee is by Little Skye Kids Boutique. They carry the most darling well made childrens/tween clothing. Little Skye is a one-of-a-kind children's boutique that embraces the beauty, joy, innocence, and artful wonder of childhood. They are devoted to bringing you imaginative children's and tween clothing, shoes, and gifts that are inspired by our natural environment and have a vintage appeal. I literally swooned over ther Christmas line, and all the cuteness they have offer.
With the holidays and gift giving or even Christmas pictures "All Paper Wings for Little Skye and Blu Pony Vintage for Little Skye purchases through 12/15/2015 receive a Free Shipping & a $25 gift card valid on future purchases for every $100 spent when you use code BLGLS2015." Yeah!
Bella was thrilled to receive this poncho, and she said its so soft and comfortable. She just adores it as much as me (darn its not in my size) I love the print on the poncho. I actually made some cards one year with that same vintage print that is just, so darn cute.
Lets take a look at the fun Christmas photo shoot we went on.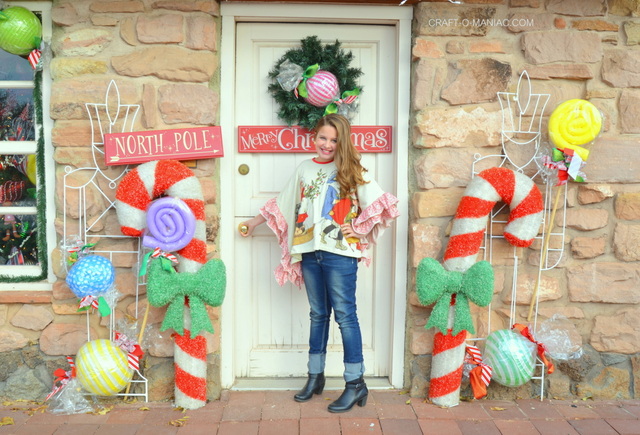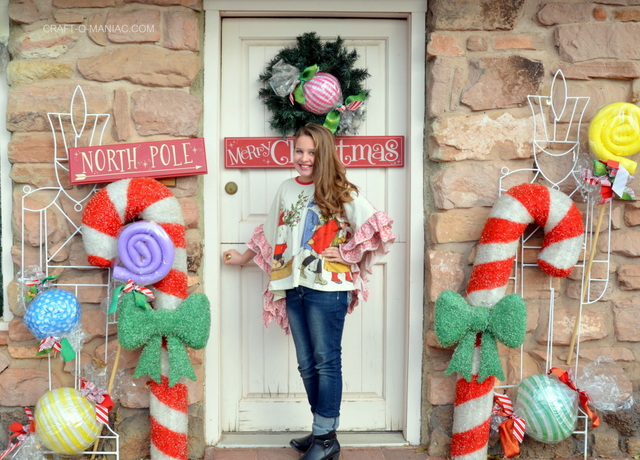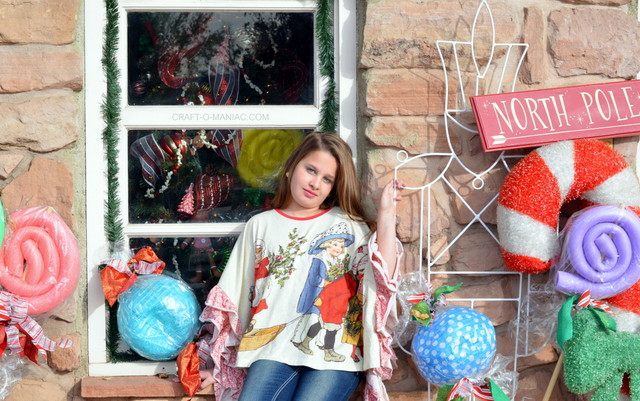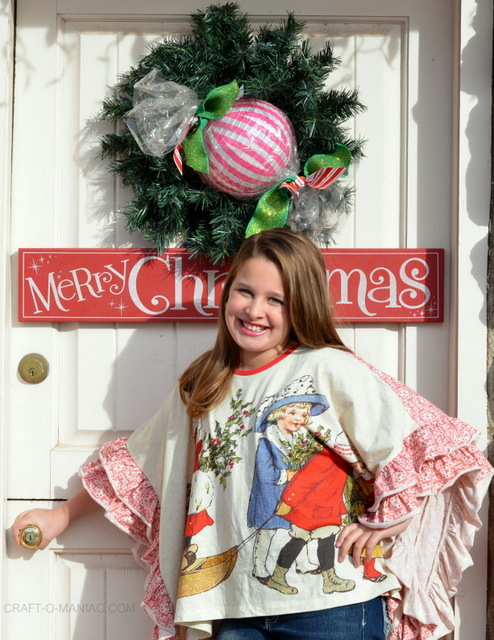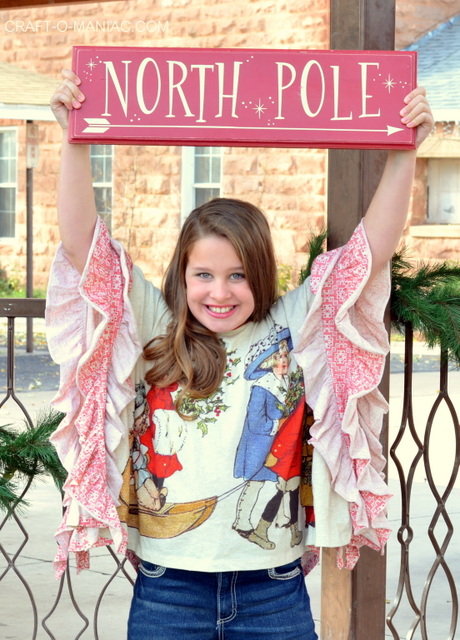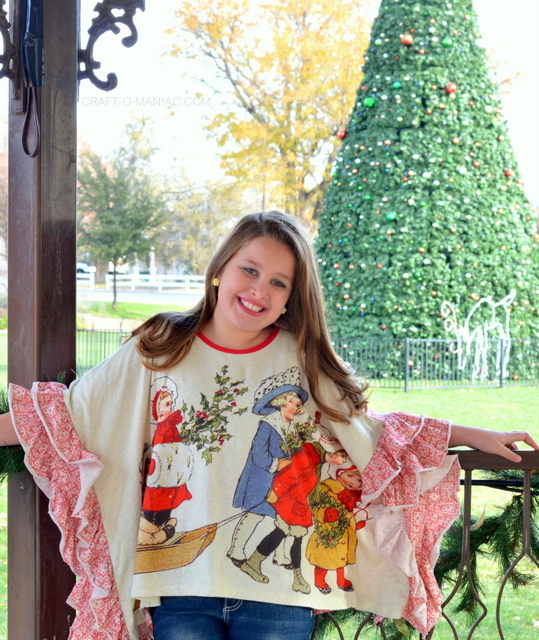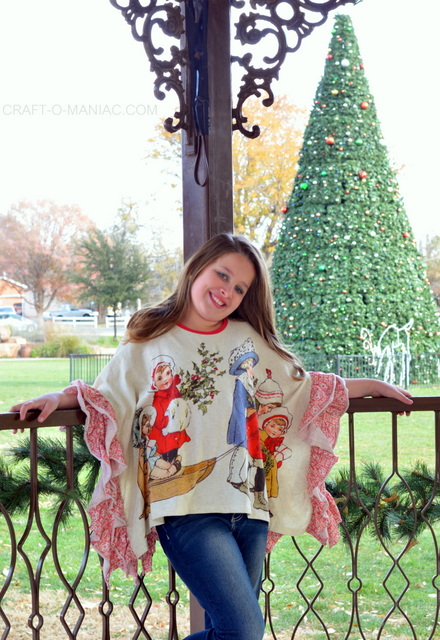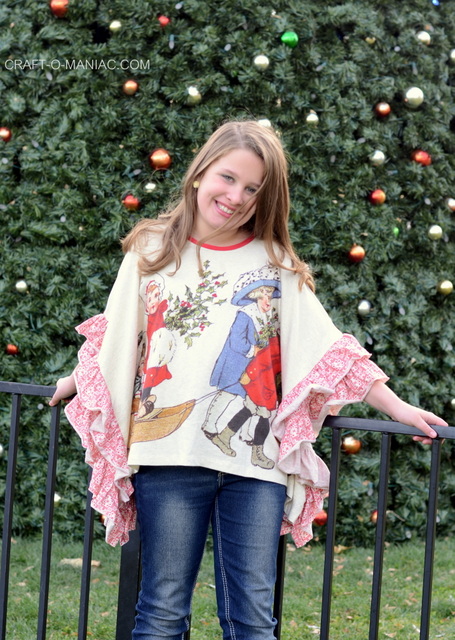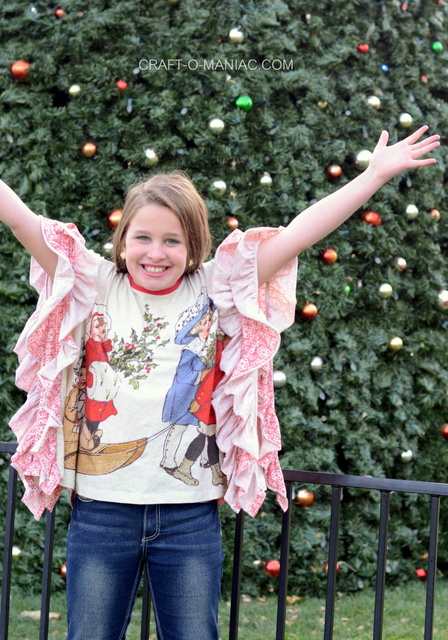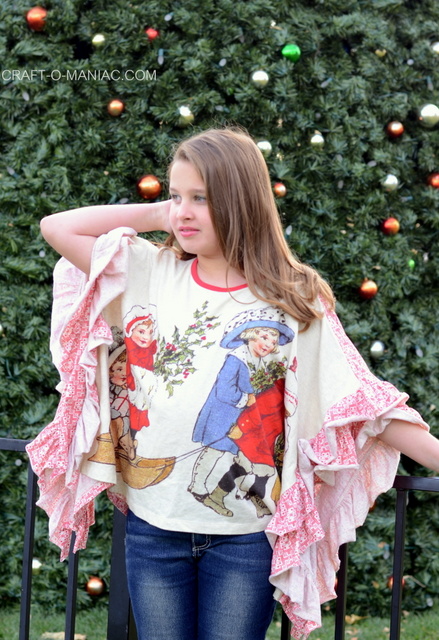 Bella is tickled she has this nice piece in her warddrobe, Heck' we both are. Wink.