Rustic Woodland Christmas Tree

Sponsored by Target
Hi, friends. Today I am going to share my rustic woodland Christmas tree. I found my amazing tree at Target. I didn't want a huge tree like I have in my upstairs front room, so I chose a pre-lit 4 1/2 foot Virginia pine. It was a great pick, because I love its quality and the different coloring on the branches. Some of the branches have almost a lightly frosted look to them. It was a great decision and is the perfect size to fit in the corner of our family room. While shopping at Target I picked up a few Dollar Spot (now called Bullseye's playground) items, some pillows, a black-and-white throw (that has the softest, cuddliest flip-side to it). I also picked out a cute Christmas bowtie for our new puppy, a garland, a few candles, and some ornaments. All I have to say is I could spend hours looking at all the darling ornaments at Target. Swoon!
My tree, has wicker balls, splashes of plaid, pine cones, a few yarn star ornaments, burlap balls- basically all items, including gingham ribbon, and redwood beads that give it that rustic, natural, and woodsy look to it. I love how it all turned out; it's cute, Christmasy and cozy.
Lets take a look at this space shall we?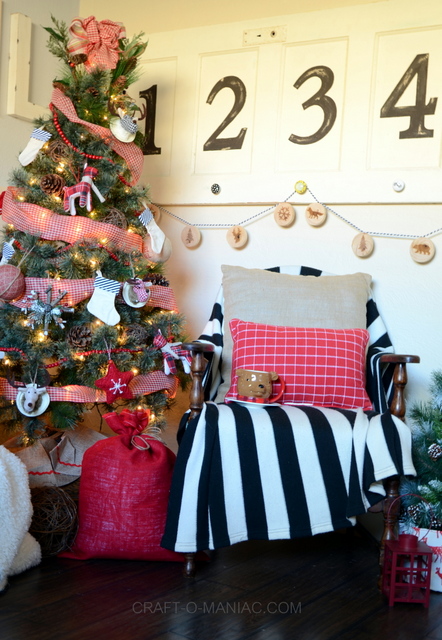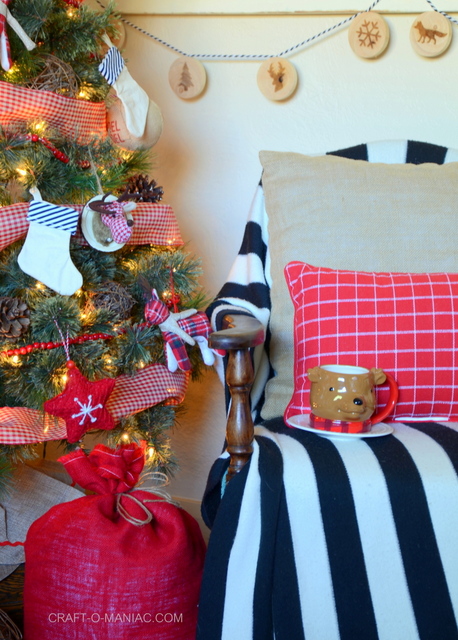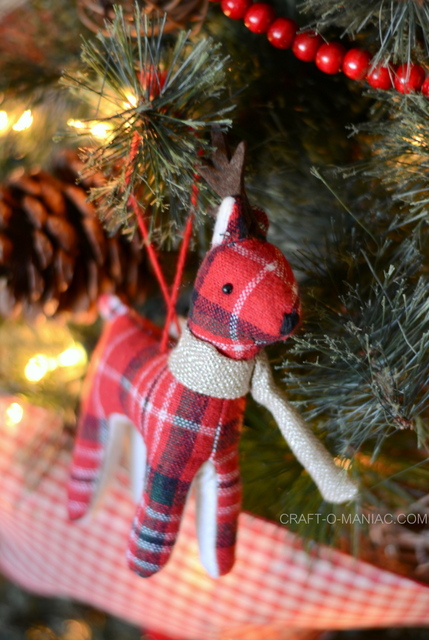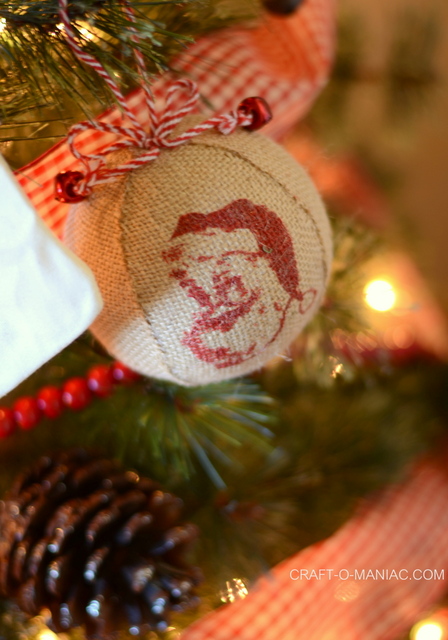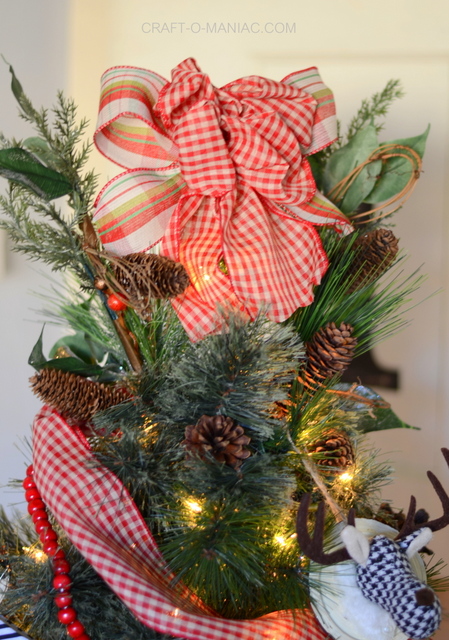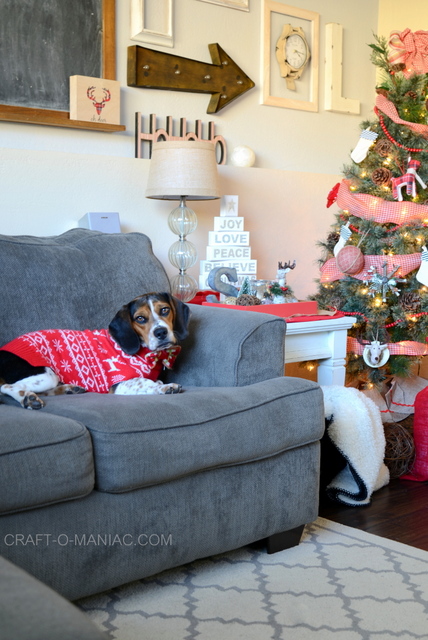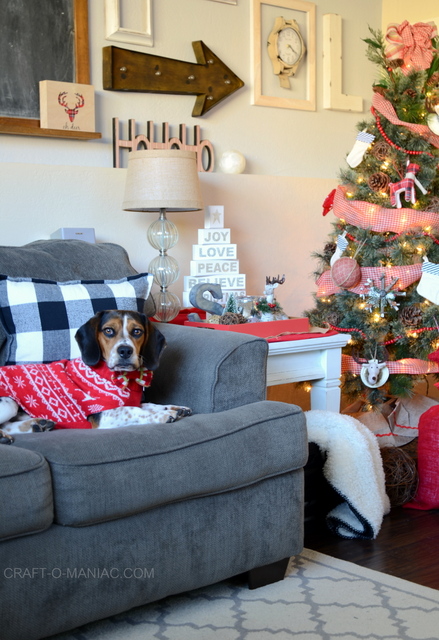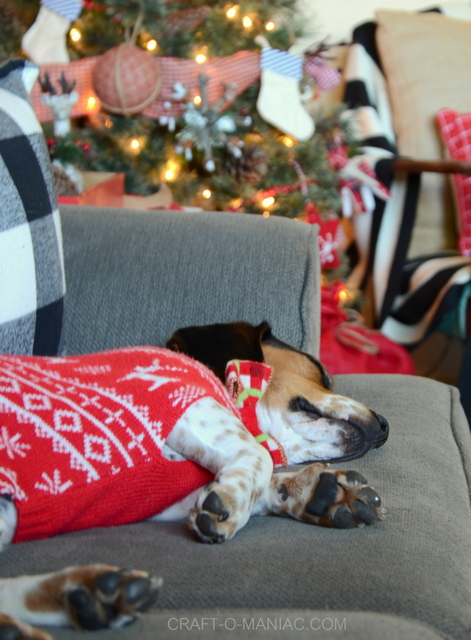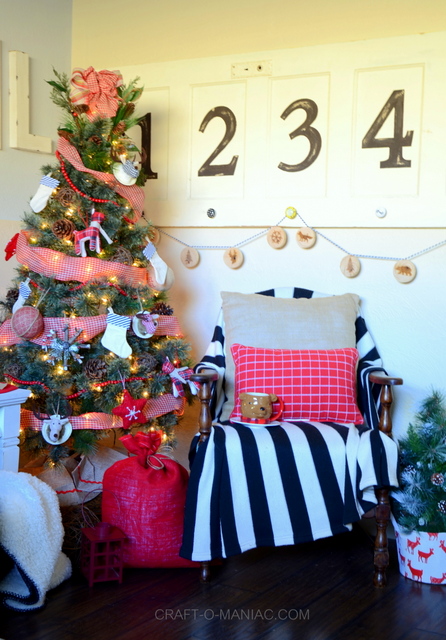 It's a lot of fun getting to put up two trees in our new home and I don't know that I would have thought of it had my mom not suggested it… Oh' darn! HA! I'm sure loving this whole cozy nook and space.
Target has a range of holiday-themed home items to choose from. It's all about how you mix and match a variety of pieces, textures, colors and decor for a personalized holiday update. Not only was I able to mix and match some of these items, but I used the other sides of the soft check throw and check pillow in my bedroom. If I don't want to use them in my bedroom, then I turn them over showing the other side, and put them in my family room. It was a fun holiday equations challenge, for me.
You can create your own TargetStyle space too. Now off to make some hot cocoa.