Pitch Perfect 2 |Pajama Mama Movie Night
Hi guys, looking for a majorally laid back relaxed and fun "Mama's Night?" well I have one for ya… do a "Movie Night Review"in your home with your friends. Invite them over in their pjs. YES PLEASE! I recently headed to Walmart to grab the exclusive Pitch Perfect 2 Blu-Ray/Soundtrack combo pack. Soundtrack includes some of your favorite songs from Pitch Perfect and Pitch Perfect 2 (while supplies last)"
Before my girlfriends came over, I put together a yummy drink: 1- packet of peach Crystal Light, 1- packet of strawberry banana Crystal Light, mixed together. I poured the Crystal light into a punch bowl, and then with nearly the whole liter of Sierra mist, I poured then in as well. I added some ice and stirred. It was so delish. Then I made up some candy bags. I started by rolling down brown paper bags. I popped "Movie Theatre" popcorn, added handfulls to the bags, and mixed in milk duds and candy corn. Seriously' if you haven't had milk duds with your popcorn, you have not lived. It tasts like a chewy caramel popcorn ball… but better.
All of us girls loved the movie, and were cracking up throughout the movie. Rebel Wilson makes the movie, and I loved part 2 more then part 1. All in all it was such a fun simple, laid back night, with treats and a perfect chick flick.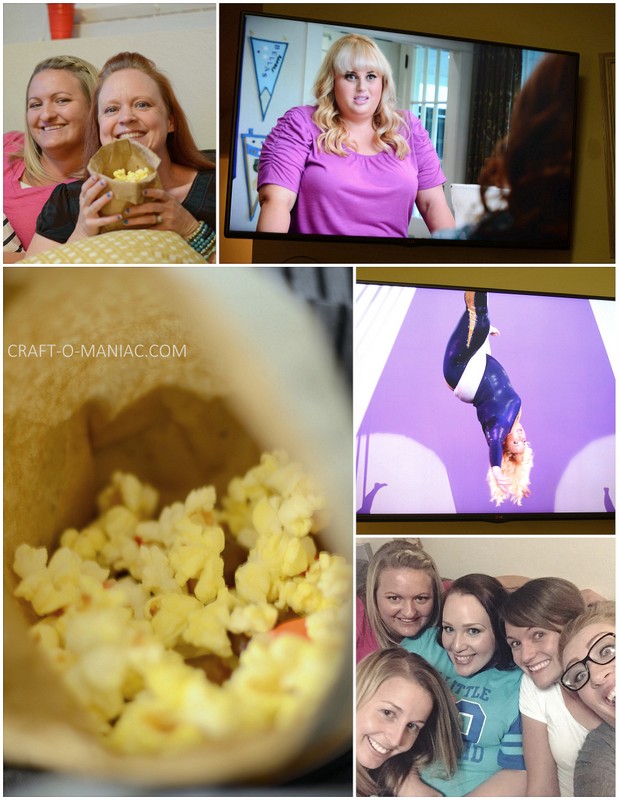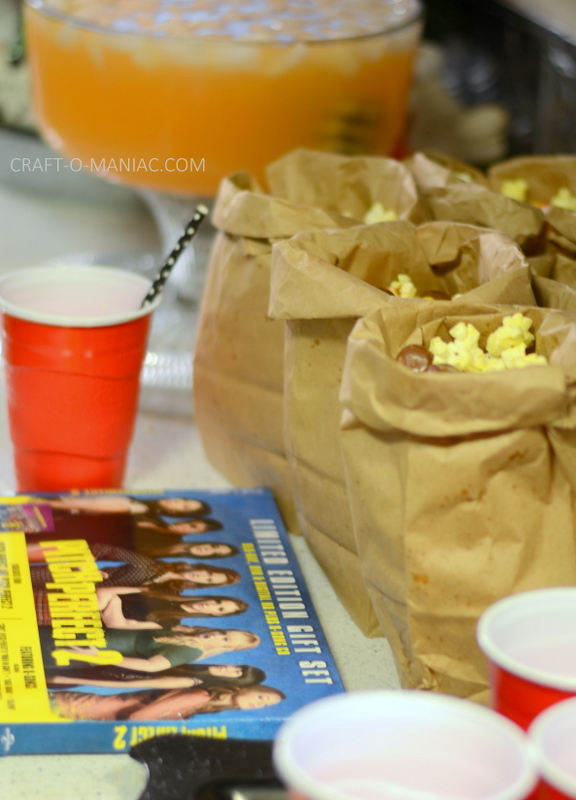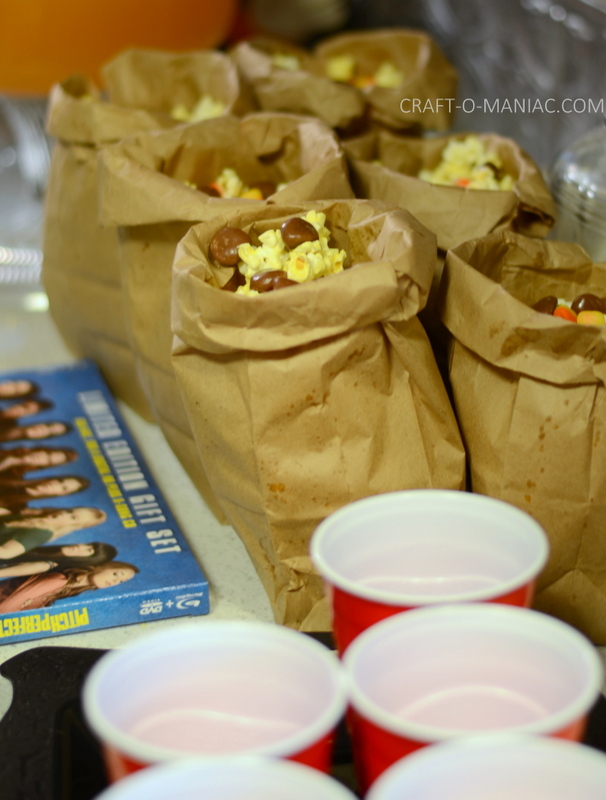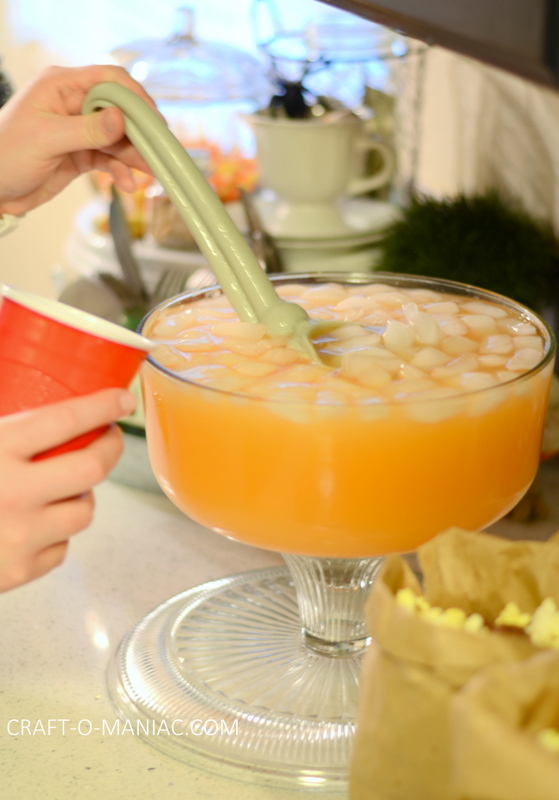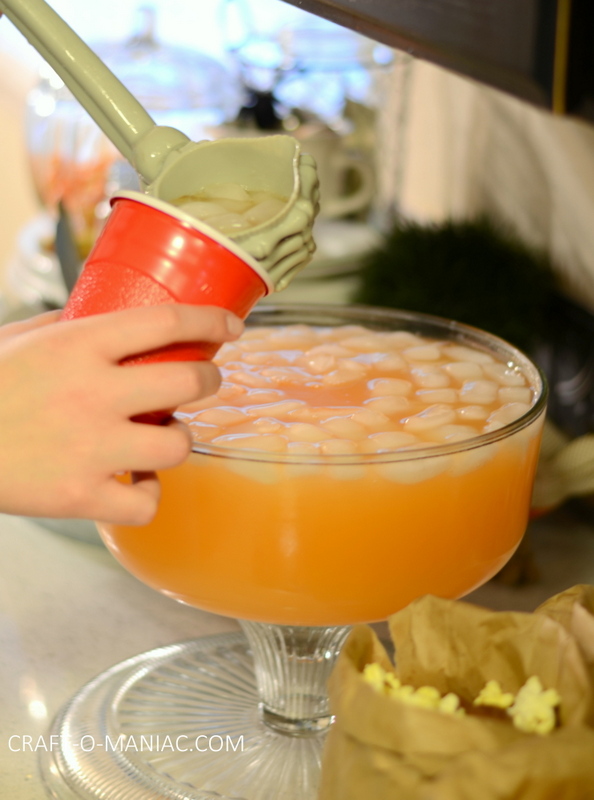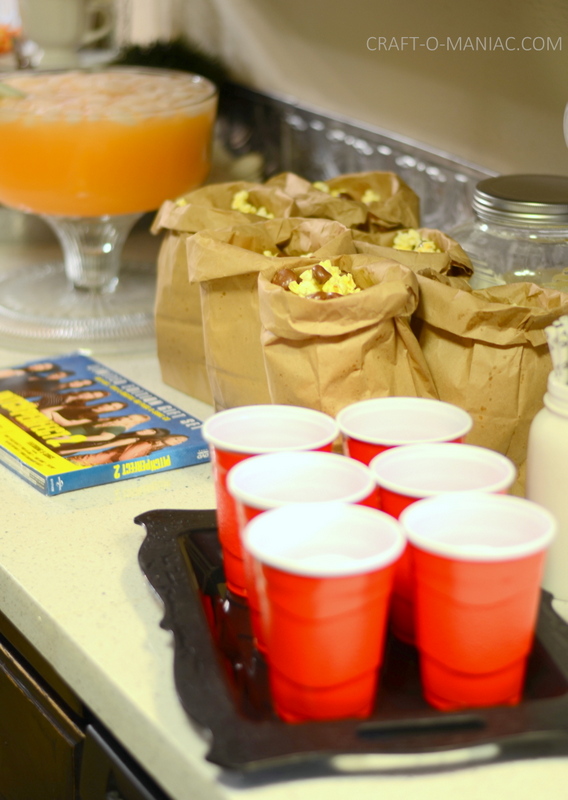 I told the girls, that I will definintly host another "Movie Night Review" girls night, it was just so fun. I totally recommend picking up the movie too, its a keeper, and your young daughters (and even husbands) will like it.