How To Host An Epic Party Without Breaking The Bank
Hosting a grand celebration that stays imprinted in attendees' minds seems synonymous with extravagant spending. However, this perception doesn't always ring true. With resourceful planning and informed choices, throwing an unforgettable bash without straining your wallet is possible. Below are some practical tips for hosting a gathering that impresses guests and respects your budget.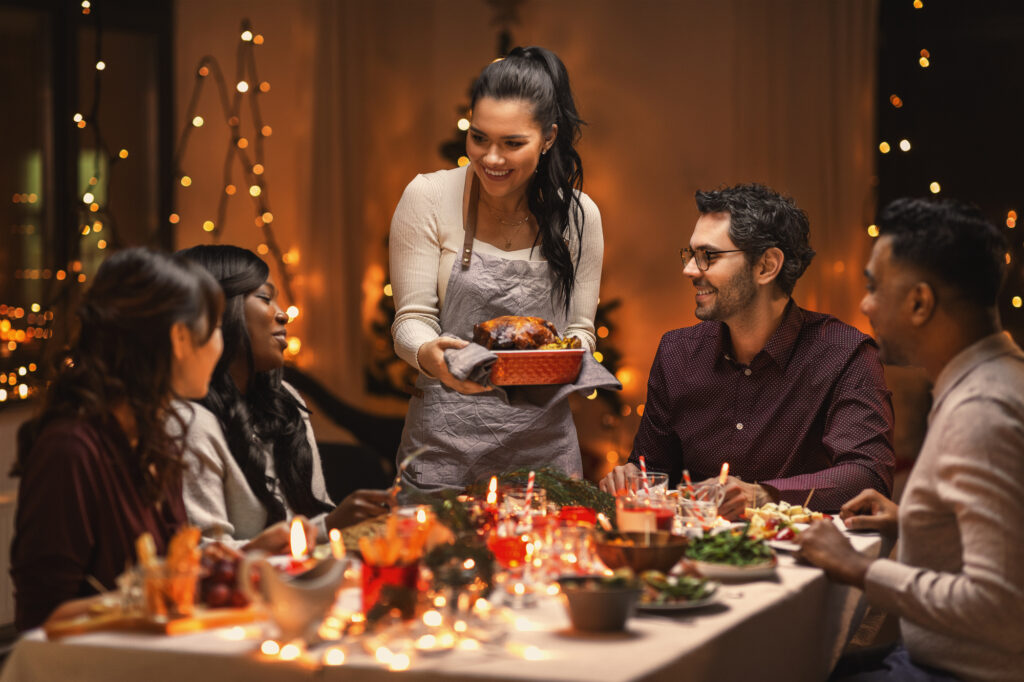 Set A Budget And Stick To It
A well-defined budget is essential when hosting a dinner party, birthday celebrations, or backyard barbecues. It provides a financial blueprint that guides each decision, from venue selection to the variety of snacks offered. Start by making a comprehensive list of expected costs and assigning a price tag to each category based on market research or experience. 
Once your budget is mapped out, be disciplined about sticking to it. While impulse spending might bring short-lived joy, it can lead to stress when bills start coming in. To sidestep this trap, keep a running tally of all expenses, updating it each time you make a purchase.
Prioritize What Matters Most
Determining what aspects of the party hold the most value is a crucial step in resourceful planning. It sets the stage for where to allocate funds and where to cut corners. For instance, investing in quality music or entertainment might take precedence if the primary goal is to create a vibrant atmosphere. On the other hand, if the focus is culinary experience, budgeting more for high-quality food and drink would be a wise move.
By identifying these priorities early in the planning process, you set a guideline for decision-making down the line. It acts as a road map, helping to navigate the many choices of organizing a gathering. The result is a more targeted, cohesive event that excels in areas most important to the host and, ultimately, the guests.
Plan Your Menu Carefully
Crafting a menu is often one of the most critical aspects of party planning. The food served can set the tone for the entire event, making it essential to choose appealing and budget-friendly dishes. To maximize efficiency, consider recipes that require similar ingredients. Also, think about the ease of preparation. Meals that can be made in advance or those requiring minimal last-minute cooking will free up time during the event.
Regarding serving style, buffet setups or family-style meals often require fewer resources than individually plated dinners. These formats also allow guests to choose what they like, minimizing waste.
Be A Savvy Shopper
Effective shopping is invaluable when trying to stick to a budget. Begin by scouting various stores and online platforms to compare prices for needed items. For food, buying bulk from warehouse stores for things like chips, drinks, or even meats can be brilliant.
When it comes to decorations, search for reusable items or ones on sale. Seasonal sales and clearance sections can be treasure troves for budget-friendly finds. You can even transform household items into intriguing centerpieces or decorations. For example, repurpose empty jars as vases or old fabric as unique table runners.
Utilize Digital Invitations
In today's digital era, electronic invitations are acceptable and highly efficient. Platforms like email or specialized event apps allow you to craft personalized invites that fit your party theme, all while avoiding printing and postage costs. They also offer real-time tracking features, so you can see who has opened the invite, has RSVPed, and hasn't yet responded.
Additionally, electronic invites make updating or sending reminders a breeze. If there's a change in venue or time, you can notify everyone with a simple, one-click process.
Choose The Right Playlist
Music sets the mood and energy level for the entire event. While DJs or live bands used to be the go-to options, today's technology offers more budget-friendly solutions without sacrificing quality. Streaming services offer curated playlists designed for different moods and occasions. Select an existing playlist or create a custom one that resonates with your party theme and guests.
Crafting a playlist not only sets the ambiance but adds a personal touch. Well-chosen songs can evoke emotions, trigger shared memories, or get people moving. And you can achieve all this without the added cost and hassle of hiring professionals.
Be Smart About Entertainment
Entertainment doesn't have to cost a fortune to engage your guests. Consider creative alternatives like setting up a DIY photo booth with props, requiring nothing more than a camera, a backdrop, and some fun accessories.
You can also host games that require minimal equipment. Classics like charades, trivia, or a scavenger hunt need little more than items you already have. These activities don't just entertain; they also help guests mingle, creating a spirited atmosphere. 
Opt For Potluck Style
Consider a potluck-style event if catering for a large group seems financially daunting. Each guest brings a dish in this setup, significantly reducing food-related expenses. Potlucks add surprise and variety to the menu, as guests often contribute dishes that showcase their culinary flair or cultural heritage.
Coordination is crucial for a successful potluck. Use a shared online document or a group chat to list the types of dishes needed, from appetizers to desserts. This ensures a balanced menu, prevents the awkwardness of duplicate plates, and contributes to a community atmosphere. 
Conclusion
Mastering the balance between memorable and budget-friendly gatherings is attainable with careful planning and intelligent choices. By understanding your financial boundaries and aligning them with your priorities, you craft an environment that lets enjoyment and camaraderie flourish. It's not about the extravagance of the offerings but the thoughtfulness behind them that leaves a lasting impression.