Delicious Mango Salsa

I am sharing a Delicious Mango Salsa today. Its a party in your mouth Ya'll! sweet, fresh, a bit tangy, and Oh' so good. I made this salsa for some yummy grilled on the bbq chicken. However, this salsa is good with tortilla chips, over shredded pork, shredded chicken tacos with corn tortillas. Who's hungry? Me! Plus its a guilt free salsa, and anything that is guilt free packed with flavor is a win win for me.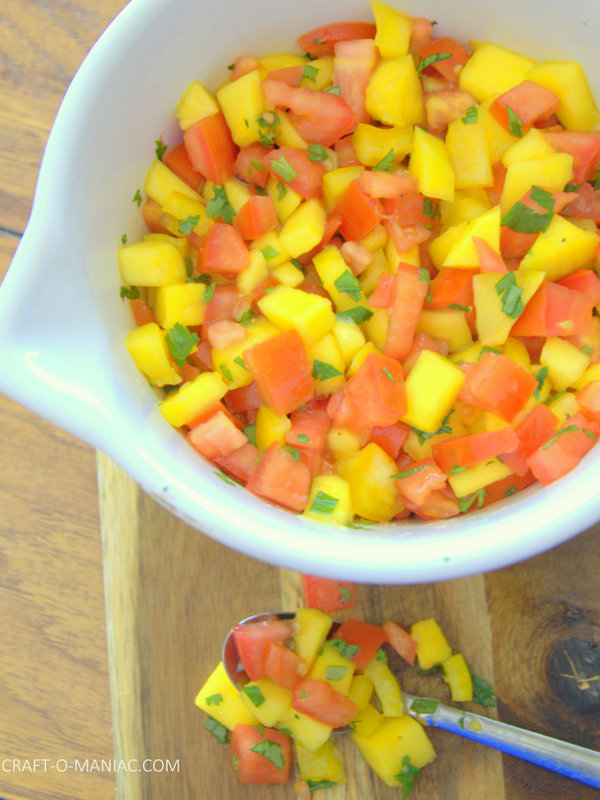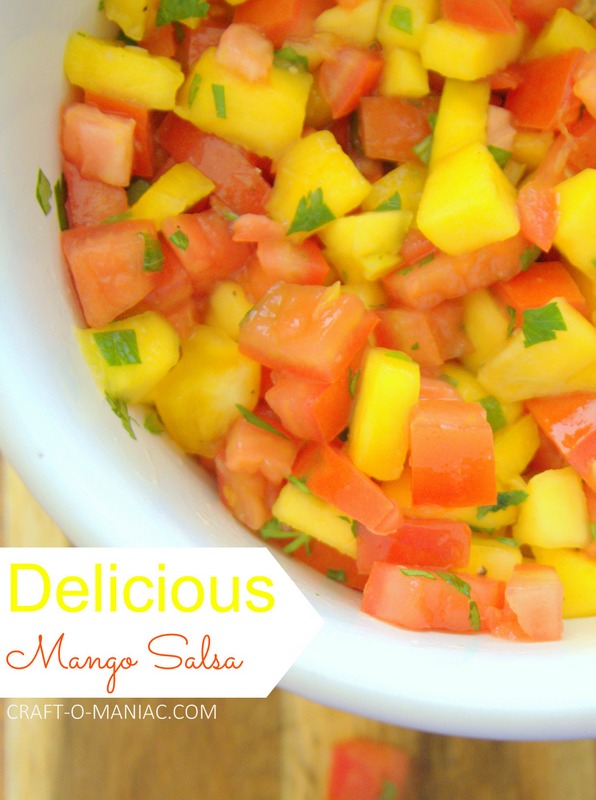 Delicious Mango Salsa
2015-05-07 15:44:48
Serves 10
Fresh, delicious Mango Salsa
Nutrition Facts
Amount Per Serving
* Percent Daily Values are based on a 2,000 calorie diet. Your Daily Values may be higher or lower depending on your calorie needs.
Ingredients
3- Ripe Mangos
3- Ripe Roma Tomatoes
3- Small or medium garlic cloves
1 Medium yellow bell pepper
1-1/2 tbsp chopped cilantro
2 Green onions
1-2 tbsp of sugar
1 Squeezed lime (and 1 tbsp squeezed lemon juice/ optional)
Salt and fresh ground Pepper to taste
Instructions
Chop up all your veggies, peel and slice your mango, dice your garlic, and chop up your cilantro and green onions. Once everything is diced, peeled, and chopped, place it all in your bowl, mix well. Next add in your sugar, salt and pepper, lime and/or lemon juice and cilantro, mix again. Now your ready to garnish your grilled chicken, or place a top some tacos, or scoop some up on some tortilla chips. Enjoy.
700 N COTTAGE https://craft-o-maniac.com/