From Painting Garden Sheds to Removing Weeds – Great Ways to Improve Your Garden on a Budget
With spring now fully underway, many homeowners are looking for ways to improve their gardens. And, luckily, there are plenty of ways that you can improve the look of your garden without spending much money. So, even if you are struggling for cash at the moment, don't think that you will be stuck indoors whilst the sun is shining. Keep reading for a list of ideas that you can implement right away.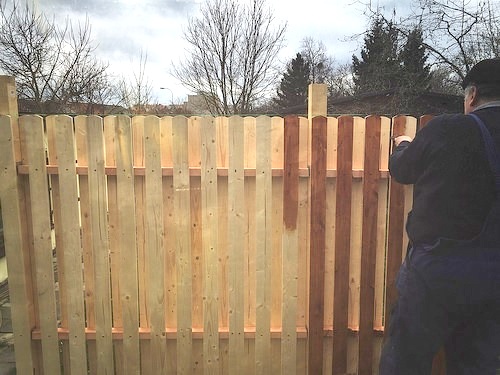 Photo by Leigh Anthony Dehaney
Remove Weeds
Many homeowners find their gardens are full of weeds during the spring time. So, your first step should be to remove these. You can either use a trowel to dig the weeds up, or you can purchase some weed killer. Remember that if you are digging the weeds up, you'll want to pull their roots out to prevent them from growing again. And, if you have pets, you'll want to purchase a form of weed killer that won't harm them.
Paint Garden Sheds and Fences
It's surprising how great wood can look when it's given a lick of paint. And, it's much cheaper to paint a fence than it is to buy a brand new one. If you do have the budget for a paint sprayer, it's well worth investing in, as it can save you a lot of time when compared to painting by hand. Just make sure not to use it on a windy day as you may end up spraying the lawn, and even your neighbors! If you don't have a garden shed yet want one, why not consider building one yourself?
Have a peek at this resource for some great garden shed ideas.
Clear Away Waste and Clutter
If you have any waste or clutter in your garden, it's time to remove it. This includes any garden furniture that you never use, and children's toys that are no longer used, and any rubbish waste. If the clutter is in good enough condition to sell, you can try doing this. Alternatively, take it to the tip or arrange for someone to dispose of it for you. This is especially important in small gardens where space is at a premium.
Ask Friends for Cuttings
Instead of heading straight out to the nearest garden center, why not ask friends or family members if they have any plants they could donate? Some people will be more than happy to provide cuttings of plants that you can utilize. Some governments also give away free wood chips and mulch, both of which can be ideal for soil. If you plan early enough, you could also start your own compost with food waste.
Know When to Spend
Finally, it's important to also know when to spend money. If you really want to have a koi fish pond in your garden, spend the money. Otherwise, you'll only end up wishing that you had done. Just remember that you can compare prices both online and off, and doing so should help you find cheaper deals.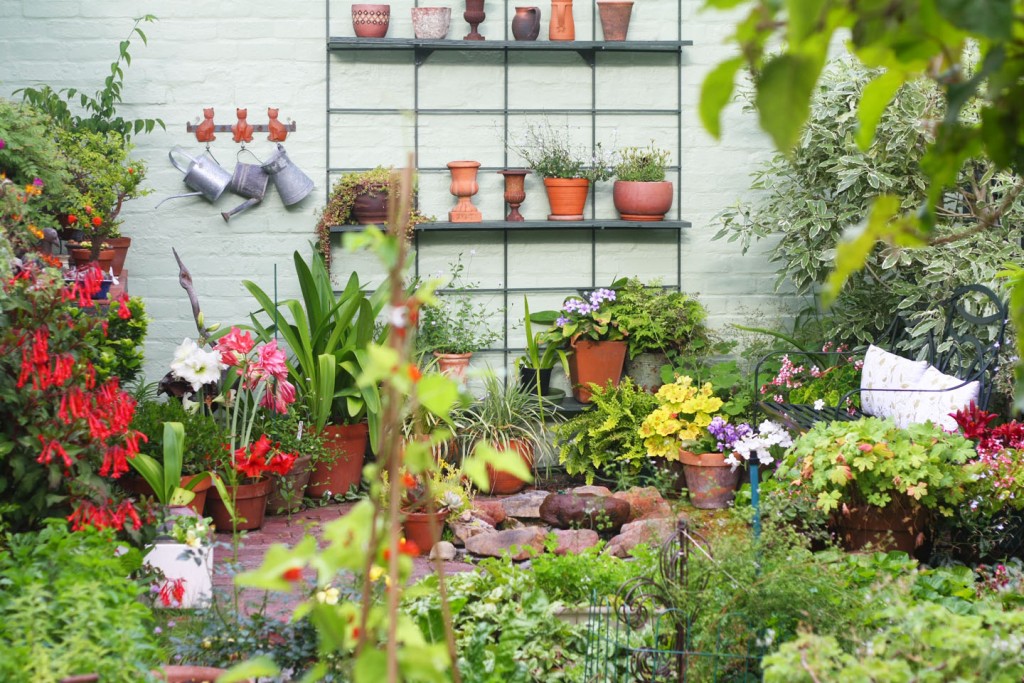 Image link Source Here
One day I too will have a garden! and when I do I will spend countless hours in it. My MIL has a garden, and I wish you all could see it. She has a green thumb and I adore her garden. One day I will take pictures of her garden and share it with you all.
Thanks for visiting,
jen-COM