Home Decor With Whimsical Bicycle's
I have an ongoing obsession with cute "Bicycle's" which is why I am sharing this bright and fun Home Decor With Whimsical Bicycle's. I can't help but be pulled into color too, I just love color, as well as seeing (buying) things that make me smile, that are whimsical, carefree, and fun. When I see something with a bicycle on it, it just makes me plain happy. Lately when I have been out and about I have been seeing bicycle's popping up more and more, so I blame the stores, for making me buy them HA! Anyway, with this bicycle craze I am on, I went for a  sort of "Vintage Carefree Bicycle Theme!" I don't know how long it will last? as Easter decor may go up, but I had to do something after I took down Valentines. So I may or may not keep this look up? or I will just put it back up for summer. That said this look is  great for both Spring and Summer, I hope you all enjoy it.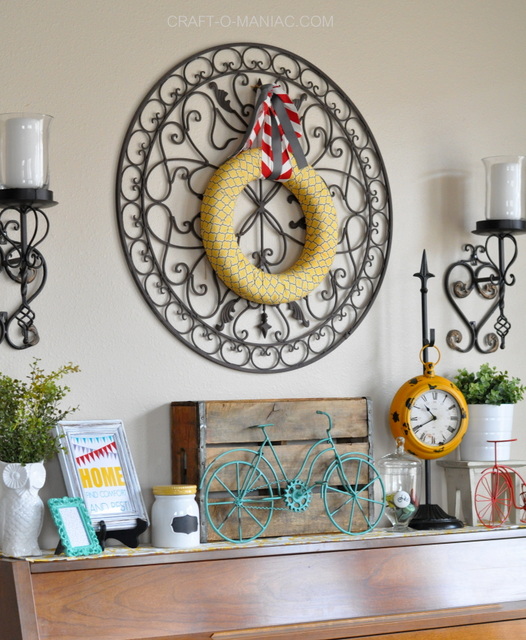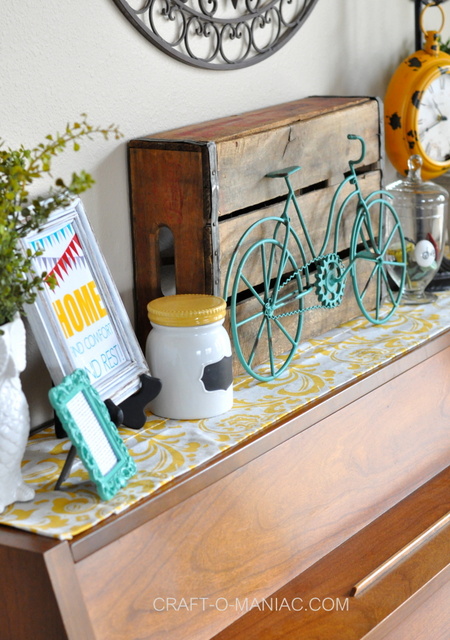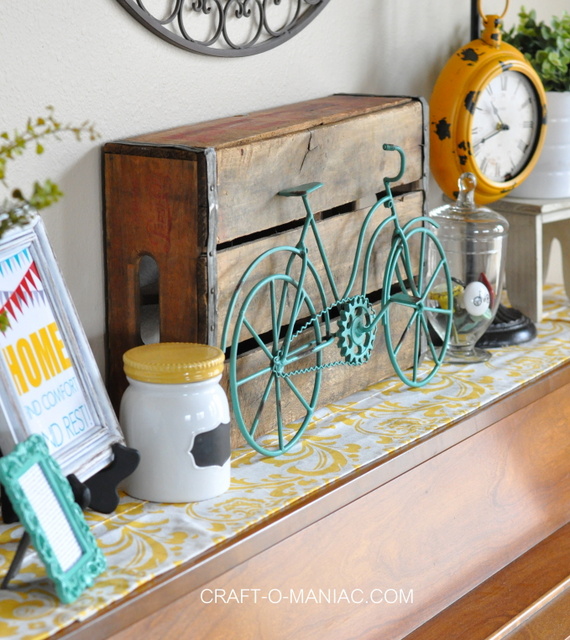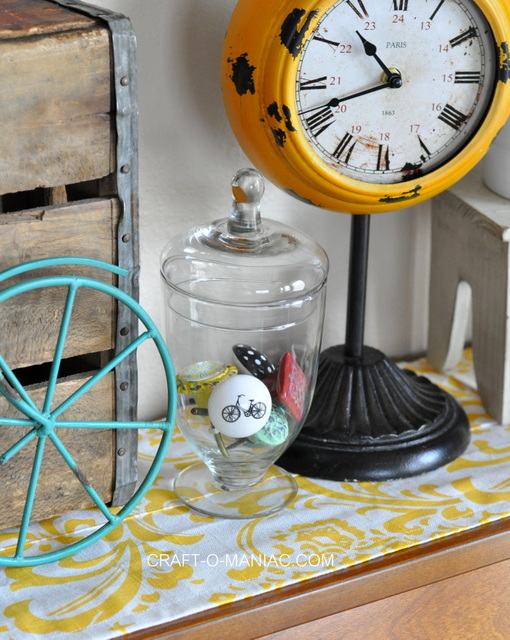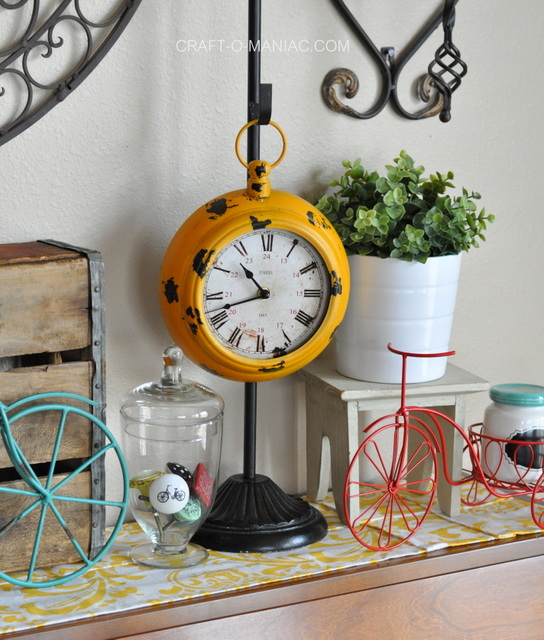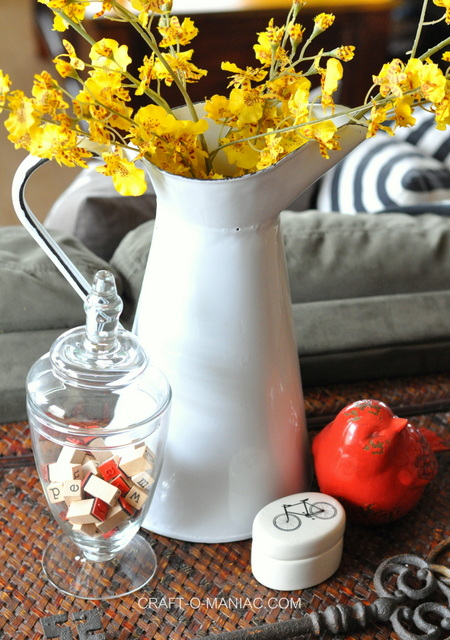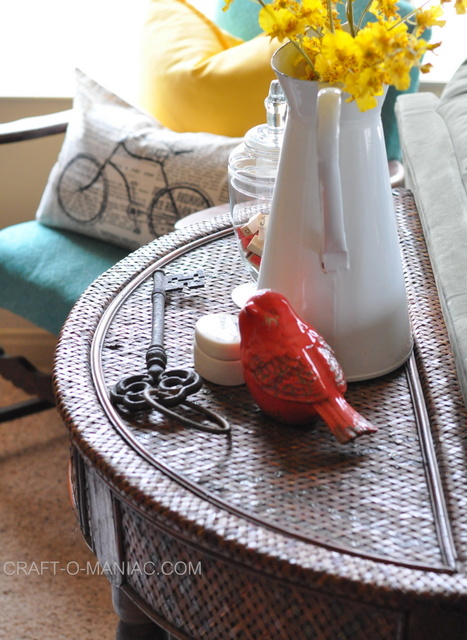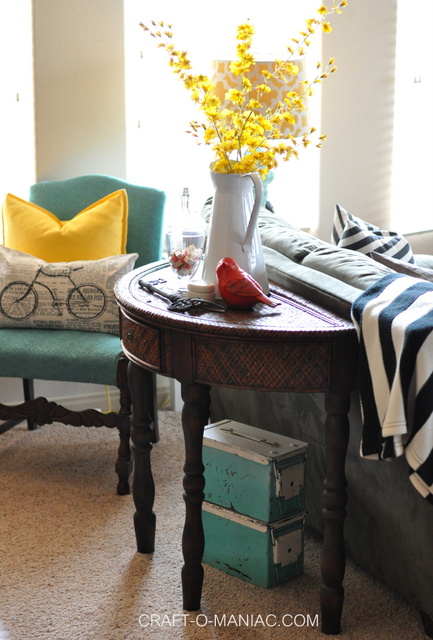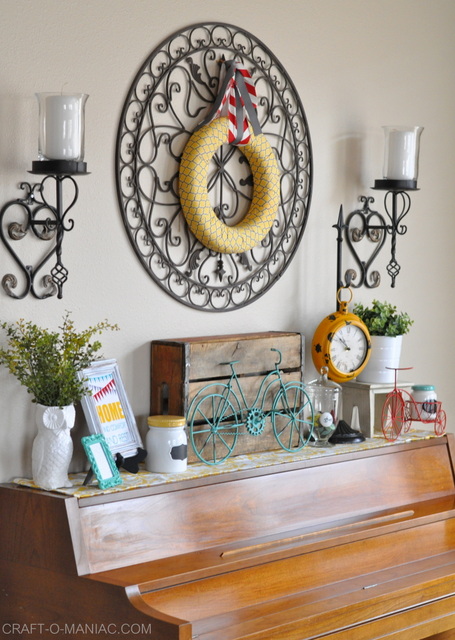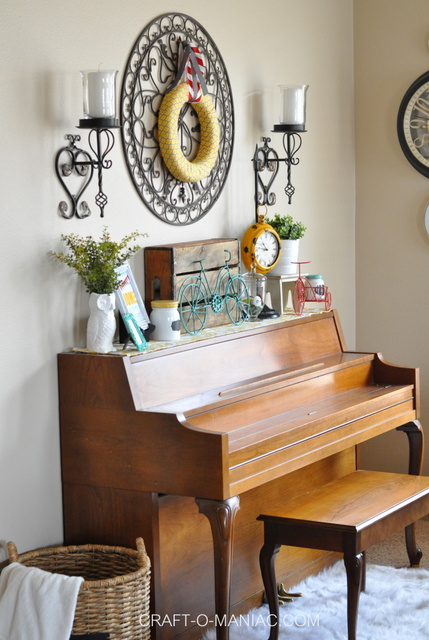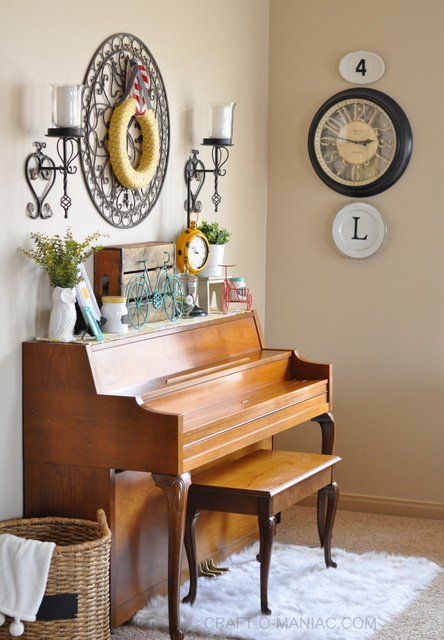 Some of you may remember my Bicycle Wreath I made last year Here. I actually took it apart to use them separately for the bicycle decor.
The printable in the frame you can find here and there are "5" different color options.
Items:
The red bike was from JOANN'S last year.
The teal bicycle is from Ace Hardware.
The bicycle pillow is from H & M.
The cute knobs are from Hobby Lobby (i scored and got them all on clearance).
The yellow clock is from Pick Your Plum.
The stand is from Krumpet's Home Decor (there online).
The yellow and teal glass jars, white owl vase, red bird, small teal frame, and the small bicycle box are all from Michael's.
The vintage Pepsi crate was thrifted.
The little stool is from Ace Hardware.
The plant and white vase are from IKEA. 
The yellow damask piano runner, I made.
The glass apothecary jars are from Oriental Trading and came in a grouping of "3."
The white metal pitcher was thrifted.
Not all of these items were purchased at the same time, but over a couple of years.
Thank you so much for stopping in today. Hugs, jen
Linking up to the "Link Party Palooza!" Here.