DIY Candy Free Valentine's~ "Valentine You're just "Write!"
Hi guys, today I will be sharing some cute and easy "Candy Free Valentine's!" They are simple Pencil Valentines that read, "Valentine You're just "WRITE!" My daughter will be handing these out to her 2nd grade class. I got the cute pencils at Target in their dollar spot and when I saw them, I new they would transform into some "sweet-less" Valentine's. These cuties were easy to make and I love all the fun festive color's too. 
What you need:
– bakers twine (string, jute, etc.)
All I did was cut out the hearts, whole punch them, add my bakers twine to the cut out tag, and tied it around the eraser end.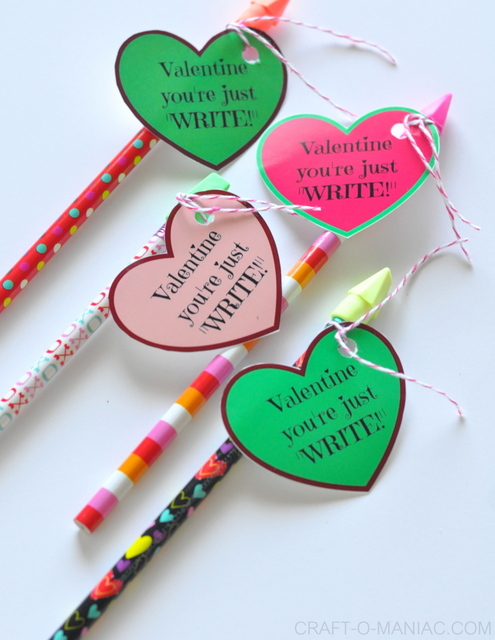 and here is the printable tags I made. Just right click and save as! (note I had to upload the printable tags to Walmart photo center, and they turned out different colors then below! just FYI).
Thank you all for stopping in today. I hope you enjoyed today's post.