Valentine Cookies
Hi guys today I am sharing something super sweet, super easy, and something that all the folks you love will enjoy! "Valentine Cookies! I am sharing some Valentine Cookies.
These Valentine Cookies have to be the easiest thing to make.. or should I say dress up.
All I did was buy some strawberry wafer cookies, some candy melts, and an extra container of Valentine sprinkles, (because I new I had some extras at home).
All you do is melt your candy melts on a induction cooktop, dip the wafer cookie into the melted candy, then lay your cookies on some parchment paper and add your sweet sprinkles.
After all your cookies are dressed up, I placed the tray of them into the fridge to chill for about 30 minutes. That is it! Finally you can enjoy them with some cold milk and your loved ones.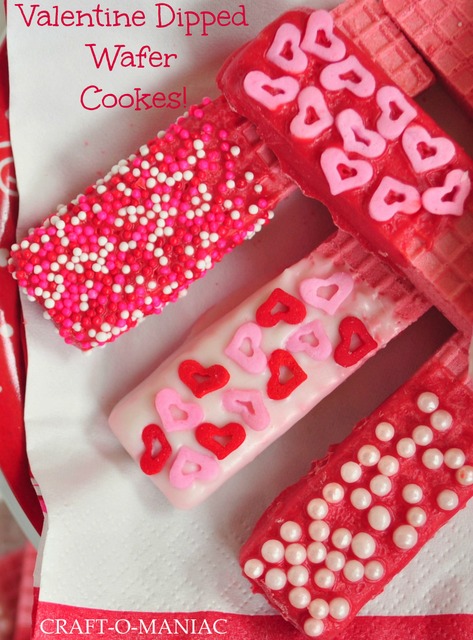 Well I hope you all enjoy this sweet and simple treat, and perhaps you will whip up some of these Valentine Cookies. Thanks for stopping by COM today.
Hugs, jen
Linking up at Tatertots and jello
Here