Easter Peanut Butter Cocoa Puff Treat Bars
Yum Yum Give me Some! Hi friends, today I am sharing these easy and tasty "Easter Peanut Butter Cocoa Puff Treat Bars!" (now say that 10 times quickly HA!) I just whipped these up with stuff I had in my pantry to serve to my kids during Church Conference this past Sunday. They were a hit and will definitely be made again.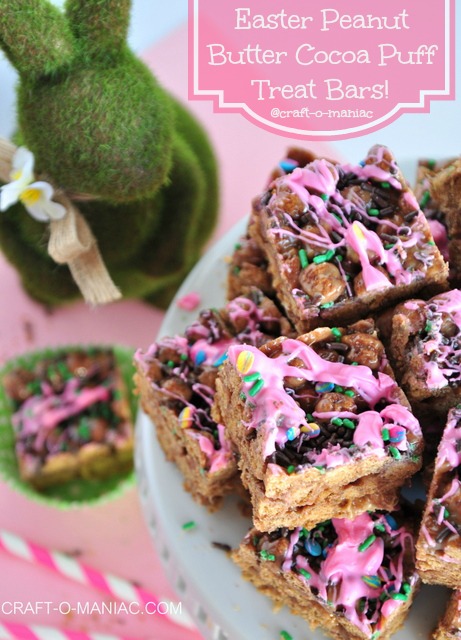 Ingredients:
4-41/2 cups of mini marshmallows (or a full bag of large ones)
4 tbsp of butter
3-4 cups of cocoa puffs (I eyeball the cereal, I like more marshmallows than cereal)
1/4 C of creamy peanut butter
1/4 C of melted candy melts (optional and do this last)
candy sprinkles (optional)
Directions:
First start by taking a 9 x 13 dish and spraying it with some Pam spray or you can butter it then set it aside. On your stove take a fairly large pot and on med. to high heat add in your butter and start melting it along with your marshmallows. Keep stirring them and then add in your peanut butter and your cocoa puffs. Keep stirring it all until everything has gotten stuck together and well combined. Now take your pot and pour/fill your baking dish with the mix. Press the cereal bar mix down by using some cooking sprayed wax paper or aluminum foil. With the spray side down, push the cereal bars into the pan creating a nice smooth compressed look. Then take some melted candy melts (optional) and drizzle some over the top of your bars, next add sprinkles (also optional) I used chocolate and Easter sprinkles. Place the bars in the fridge to chill for about 15-20 mins. Cut them up and serve. YUM!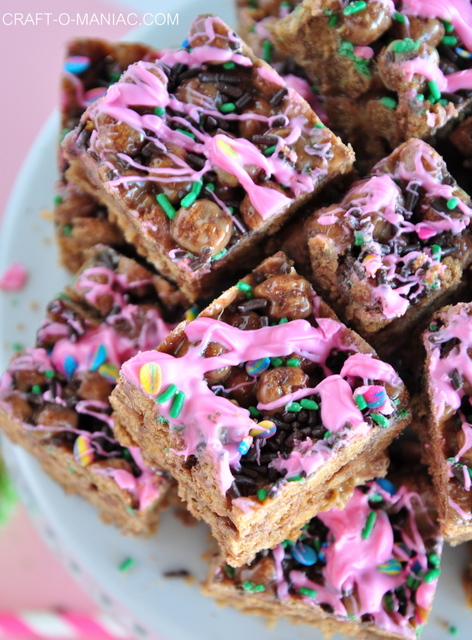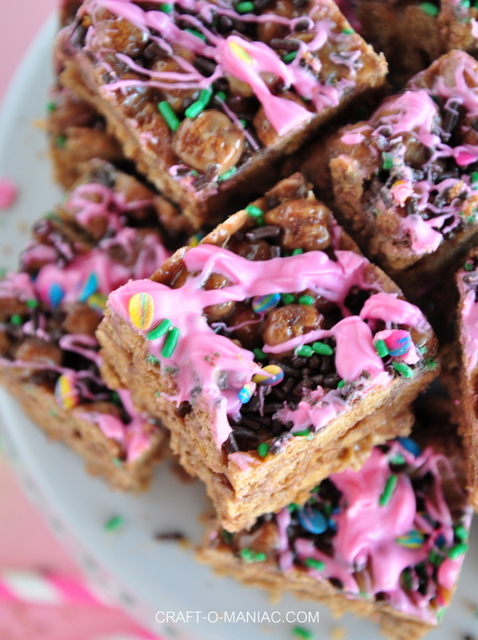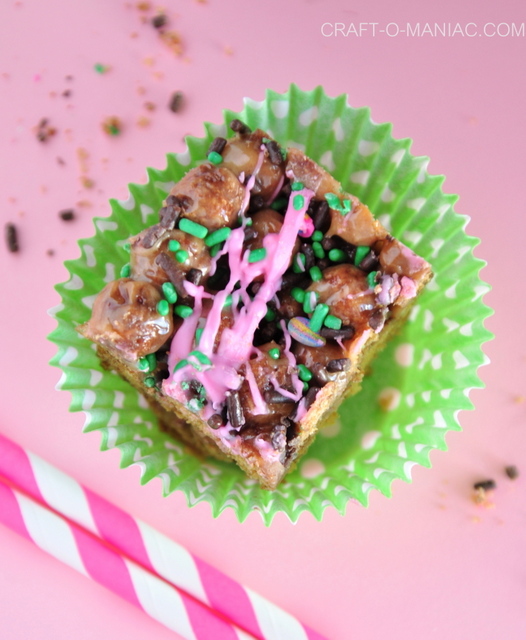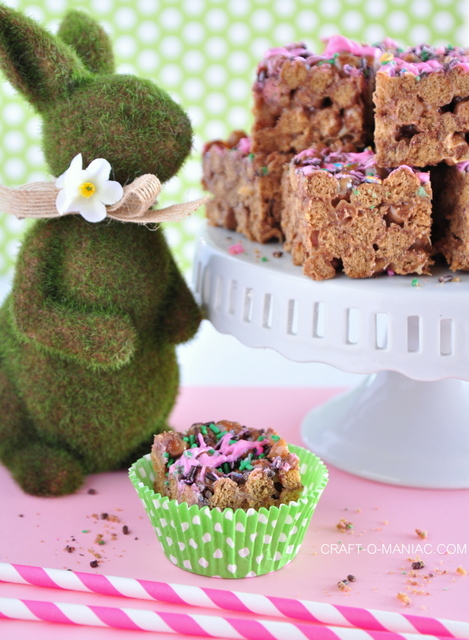 Like I mentioned my kids and whole family enjoyed these, and they were super easy to make. Thank you so much for stopping by COM today.
Jen