The Best Banana Nut Bread
I truly love baking and I don't do it often enough, so I had to get my bake on stat, so today I am sharing  "The Best Banana Nut Bread!"
I do tend to do a lot more baking around the fall, I mean' its the perfect time of year to do it…  I know its not fall yet, but I am SURE eager for that crisp cool air to get here. I love the scent of a yummy loaf of bread baking in the oven. Its warm, cozy, and so inviting. I really think of my grandmother and picture her in her sweet apron with her sweet disposition and her super sweet giggle. She would giggle and get a kick out of her grand kids excitement, when she new they all could hardly dig into one of her warm tasty "right out of the oven!" treats. (I could just hear her sweet sound now, miss her!)
Baking brings my own children around, they  love to pull up their chairs to the bar and watch mom assemble and work her magic. I am glad to make those memories with them and totally let them enjoy a beater, or a spoon full of whatever it is I am making too.
So lets move on to the recipe shall we…
"The Best Banana Nut Bread" 
talk about a good smell too…. to bad there isn't smellernet! HA!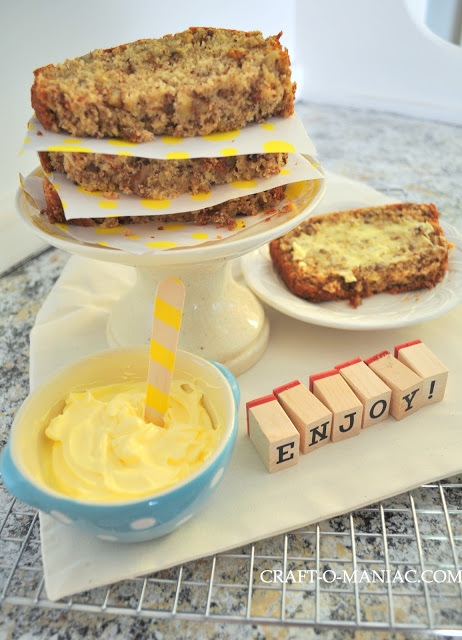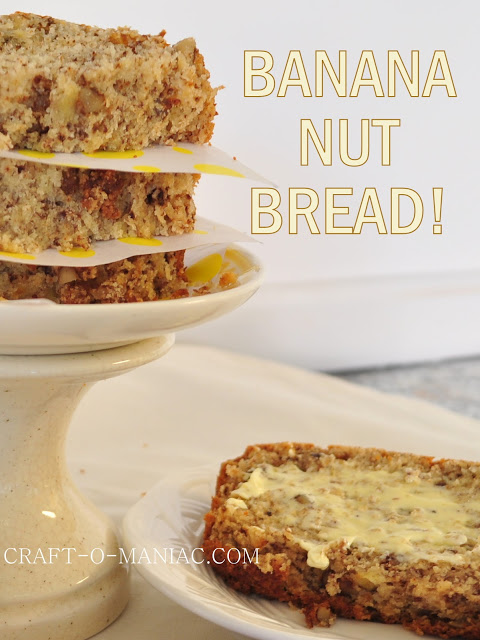 Ingredients:
1. c. sugar
1/2 c. margarine
2 eggs
3 large bananas- mashed
1 tbsp of vanilla extract (optional, I use it!)
1/4 tsp. salt
1 tsp. baking soda/ dissolved in 1 tbsp. warm water
2 c. flour
3/4 c. walnuts.
Directions:
First cream together margarine or butter with your sugar and vanilla. Add your eggs, and mix well. Next mix in your mashed bananas, and add your salt. Stir in the baking soda and warm water mixture. Next mix in your flour and stir in your nuts.
Put your batter into a well greased baking dish. (this will make to small loafs or one large loaf)
Bake 325- 55-65 mins.
Whether you are baking by your self because its therapeutic, or you are baking with your children-or for them, or whether  you are baking with your mom or grandma…. Have fun, Savor, and Enjoy.. "The Best Banana Nut Bread!"
Thanks for stopping by,
lots of love,
jen