Tender Glazed Salmon Recipe
Hawt Dang- my man can cook! For Realz!  Today I am sharing and bragging about my mans mean cooking skills and sharing this Tender Glazed Salmon Recipe.
Sheesh' I always thought I was a great cook, until I let my hubby have reigns over the kitchen. I am telling you  my hublet can cook a mean meal. Every time (not counting the nasty mustard chicken he made one time) he cooks something amazing. Our kids even go nuts over their daddy's cookin.  Honestly, this mama and "HAPPY" wife cannot complain.
Well this recipe I am about to share with you is NO different. Its mouth watering, tender, flavorful, and Oh' so dang tasty. You all will totally love it, and so will your hips and thighs.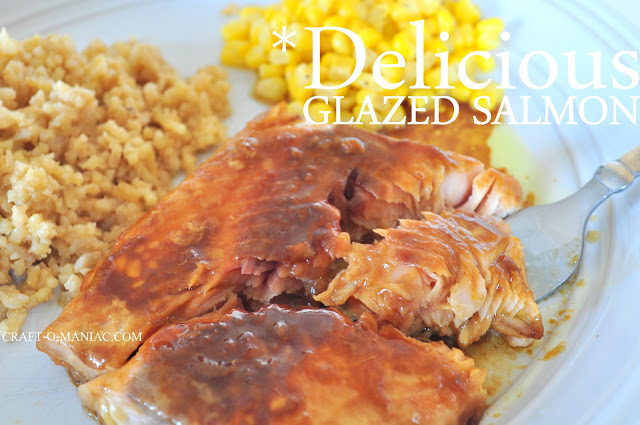 {{Glazed Salmon}}
Ingredients: