Outdoor Porch Decor Ideas That Last All Year Long
As the seasons change, homes all over the world will decorate their porches to go with the season. The most common seasons are fall and winter when they are decorated with Halloween and Christmas decorations. This can be a great way to express yourself and have fun getting involved in the neighborhood activities.
If you love to decorate your porch, you may also consider ways that you can keep it decorative all year round, without having to wait for a special occasion. If your home does not have a porch yet, but it is something you have always wanted, then you can seek support from Custom Porches From Deck Guardian. Once it has been installed, you can decorate to your heart's content. 
If you are looking for inspiring ways to decorate your porch, here are some of the best ideas that will last all year long.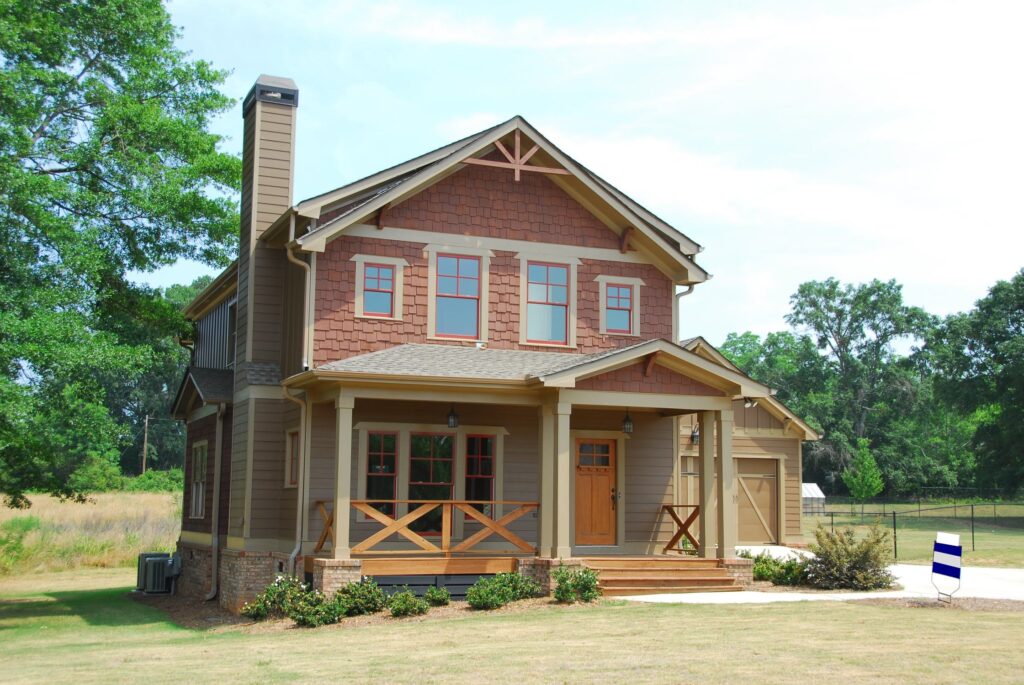 Image source here
#1 Rock landscaping
Rocks may seem plain and boring, but they don't have to be. Rocks provide an opportunity to get creative and create funky collages. You can create a path, use decorative rocks, or even paint them different colors to make mosaic rocks. These will really help you create a fresh, and unique look for your porch and are an excellent feature to welcome you when you return home, or guests when they come over.
#2 Colorful pottery
If you have potted plants in your front yard or porch, it is a great opportunity to add a pop of color and spruce up your front porch with painted pots. You can shop for new, colorful pots to replace the old, dull ones you have. You can find bespoke, vintage pots on websites such as Etsy. If you have the time and are a creative person, you can get your hands dirty and paint the pots yourself. This is a great way to create a completely customized solution. 
#3 Creative lighting
Lights don't have to only serve a functional purpose, they can also be a way to decorate a space like your porch. You can hang white or colored fairy lights, lanterns or hanging lights around your porch in a special pattern. Alternatively, you can add solar lights in funky shapes, such as animals, into your plant pots. 
#4 Art
Artwork is something you usually think of inside the home, but why not extend your collection or favorite pieces into your porch? You can hang artwork, or even get a custom mural painted that fits your theme or created with your favorite colors. Alongside your plants, you can add statutes, ornaments or even water features if you have the space. The solid art forms come in a range of styles and sizes and can be a great way to decorate your porch and create a unique look that will be sure to impress your neighbors.
Your porch doesn't have to wait until the fall to be decorated. Use these tips to spruce up your porch and keep it decorative and exciting all year round.