Fall Porch and DIY Welcome Sign
Hi friends, I shared a sneak peek of my fall porch last week, but I wasn't finished with it… and now I am YAY! Today I am sharing my Fall Porch and DIY Welcome Sign. I had this long board just sitting in my garage, (it looks like compressed particle board or something IDK)? Anyway, I just painted the board with acrylic paint in birch white. Then I cut out letters from my Cricut machine and took some spray adhesive that I used to spray the backs of the letters. I then stuck the letters onto the dry board, (doing my best to get them centered and evenly gaped) GAH! Then with some more gold and champagne mixed metallic "acrylic" paint, I painted over the letters. Once the board was all dry I did a bit of sanding to some of the letters, and to the edges of the board. It was a pretty easy DIY project, plus it was "free!", which is the best kind of project. I think the sign completed my porch.
So lets take a look.
The first five images I took last night when the sun was setting. You can kind of see a fall evening glow on the porch. Love it!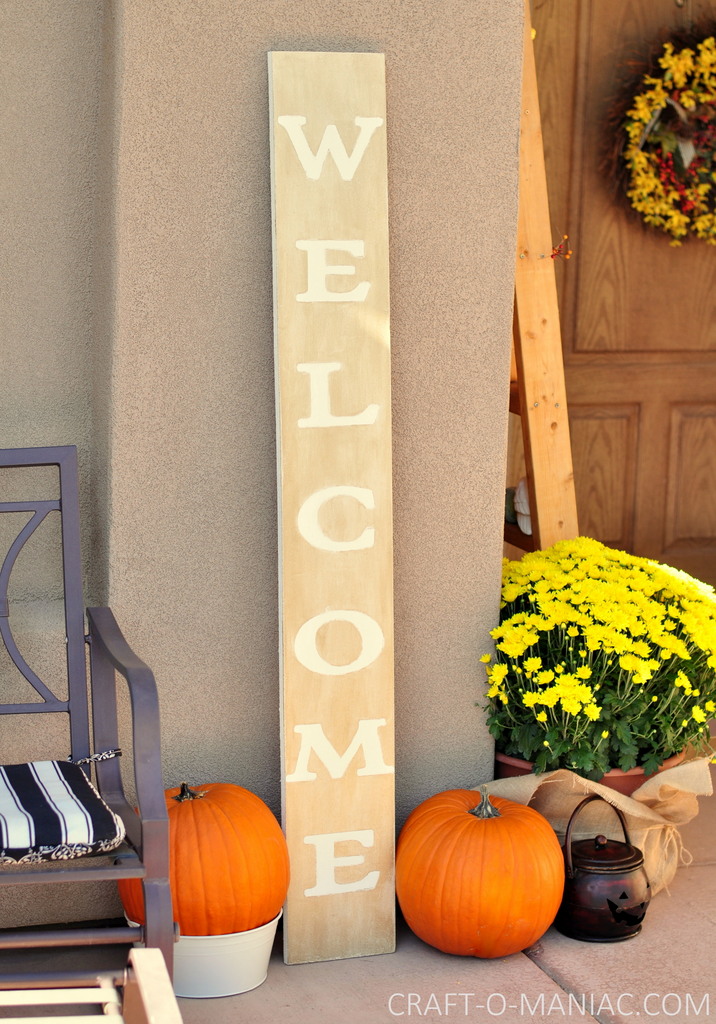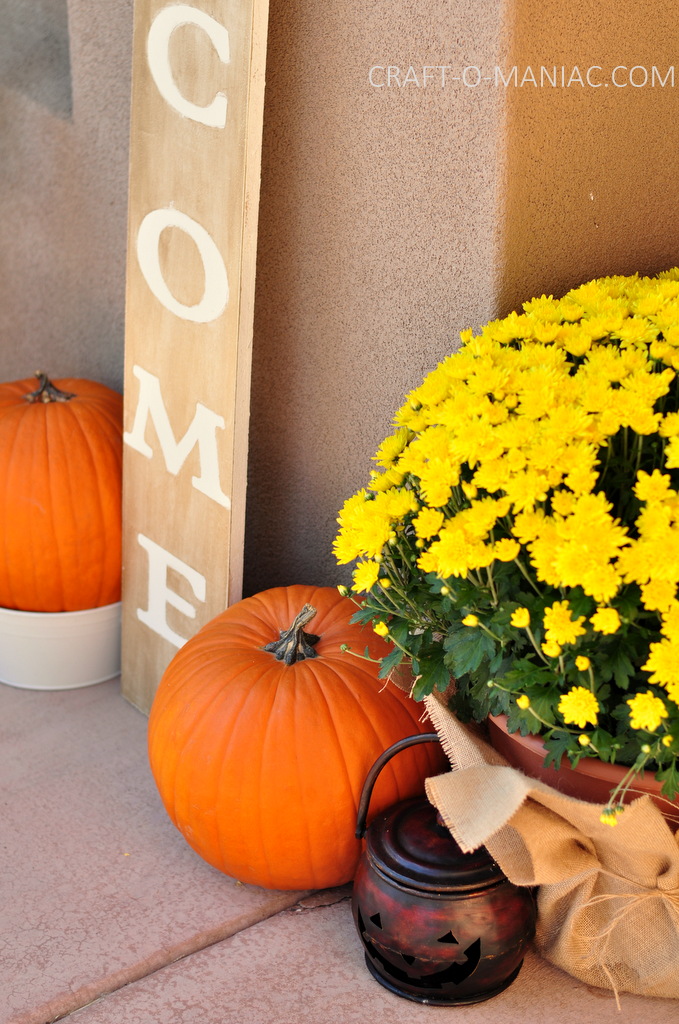 The mums I took a large piece of Canvas Corp. Burlap and some jute and wrapped the burlap around the base and tied it off with a knot and a bow. Its kind of a messy look, but I think it looks more rustic. I found the gorgeous mums at Walmart.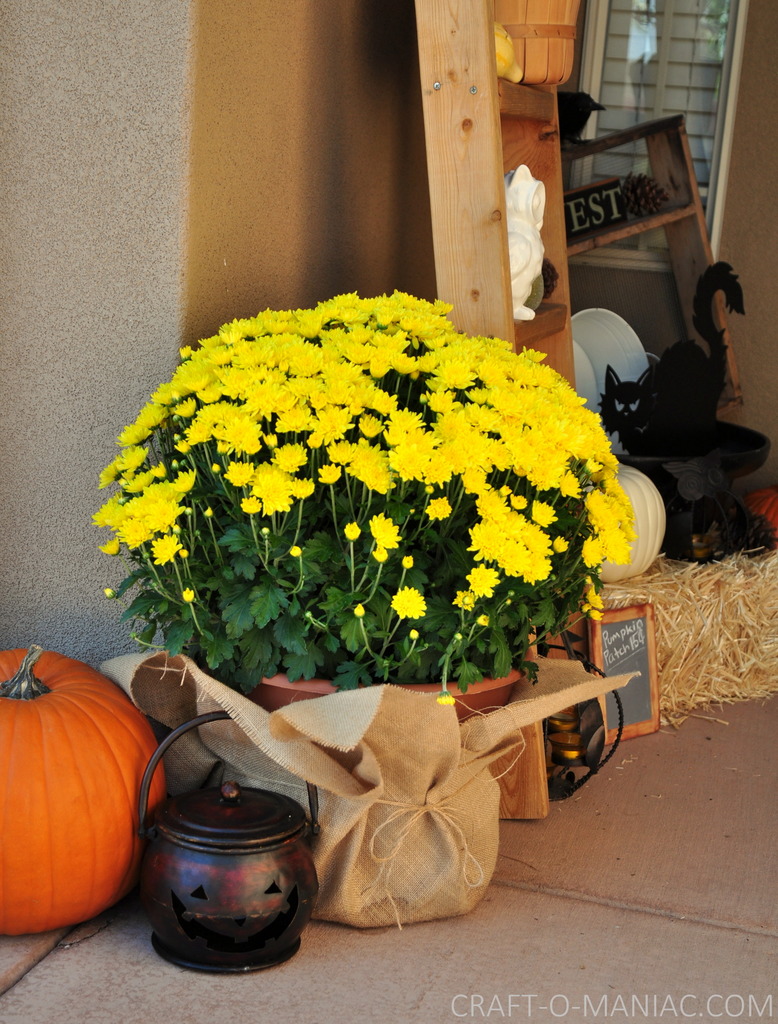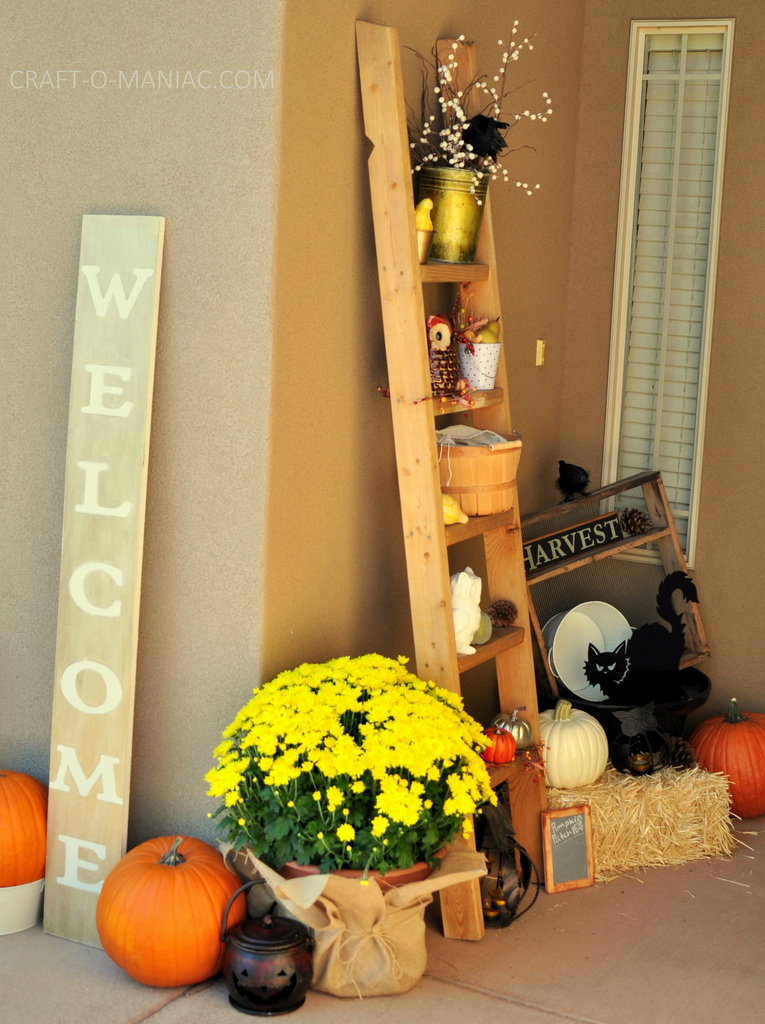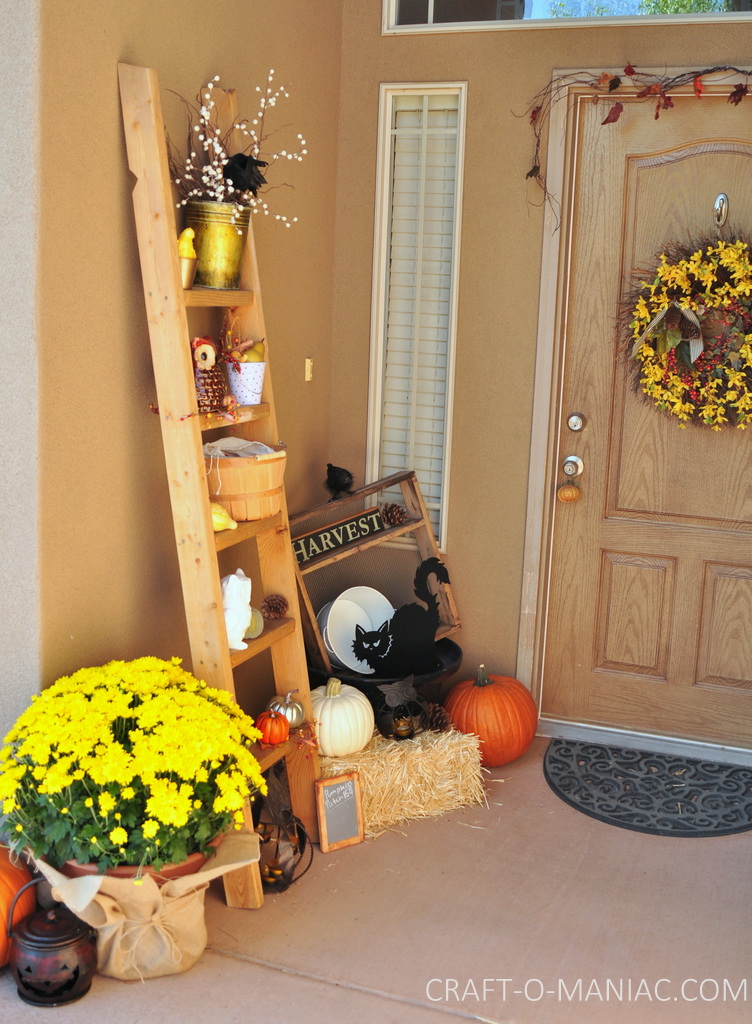 These next four images I took this morning when the sun was rising. It sure felt like a cool September morning too, perfect walk weather.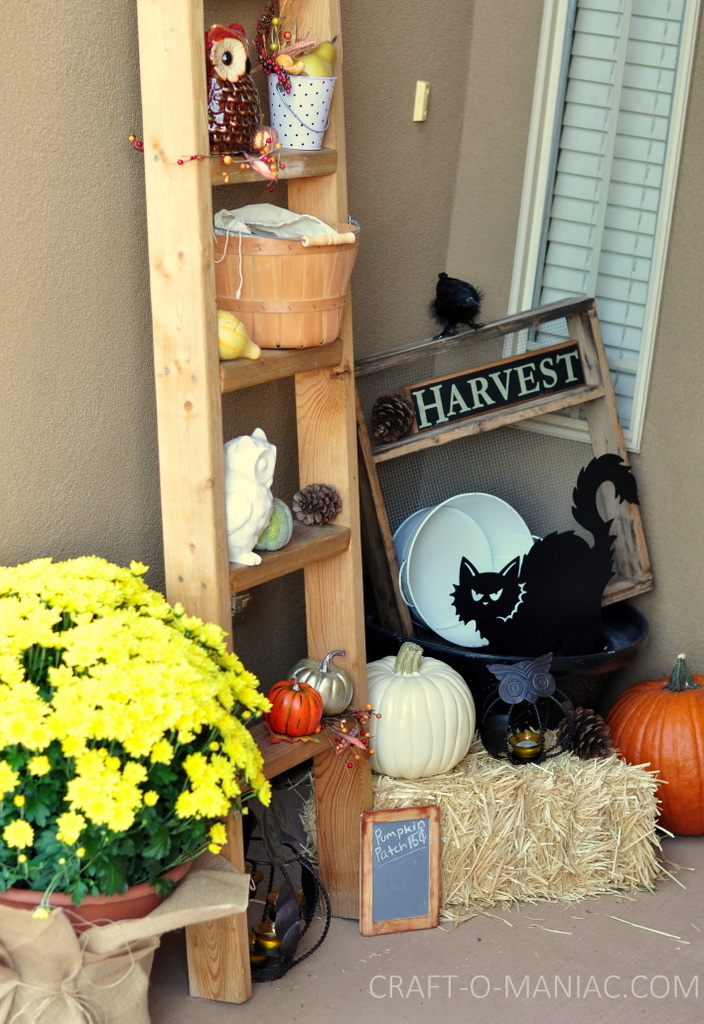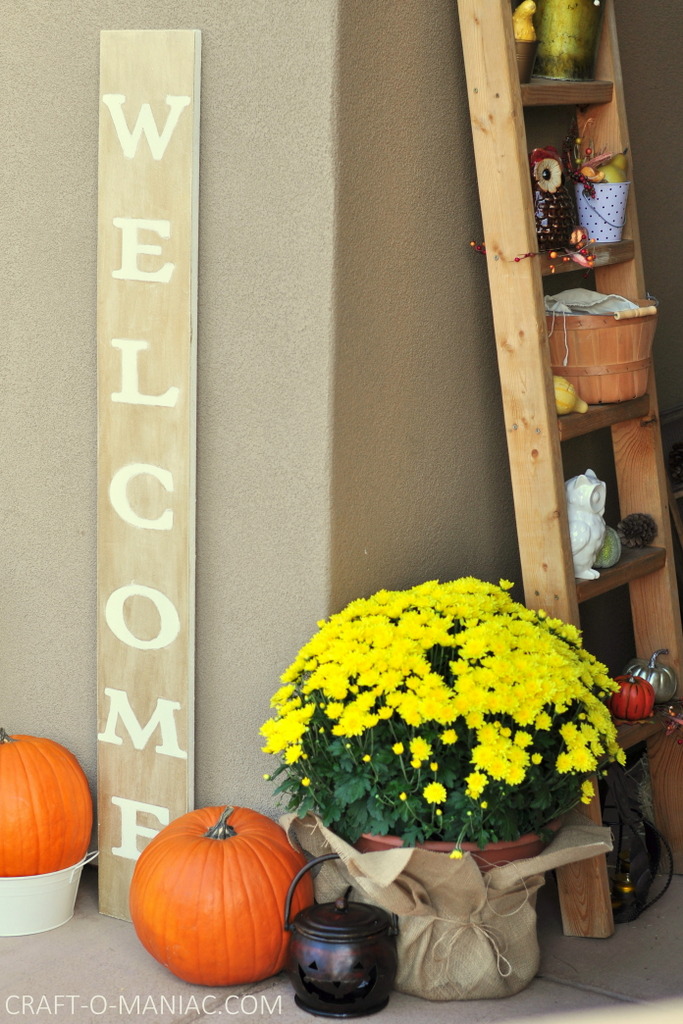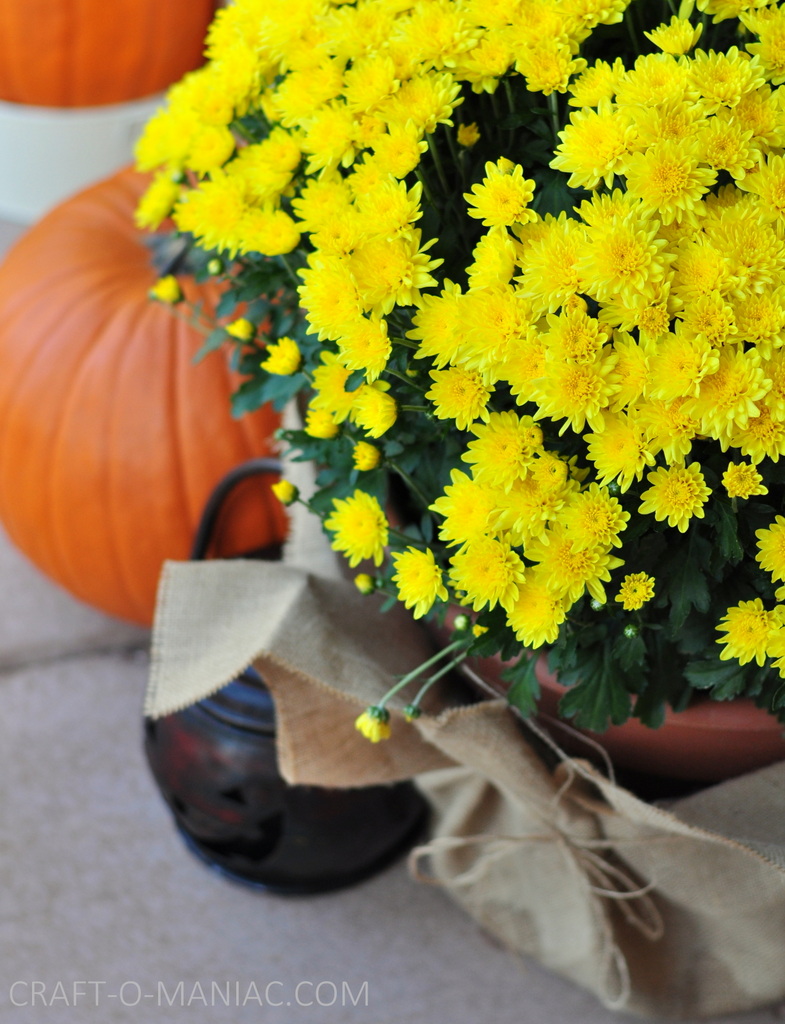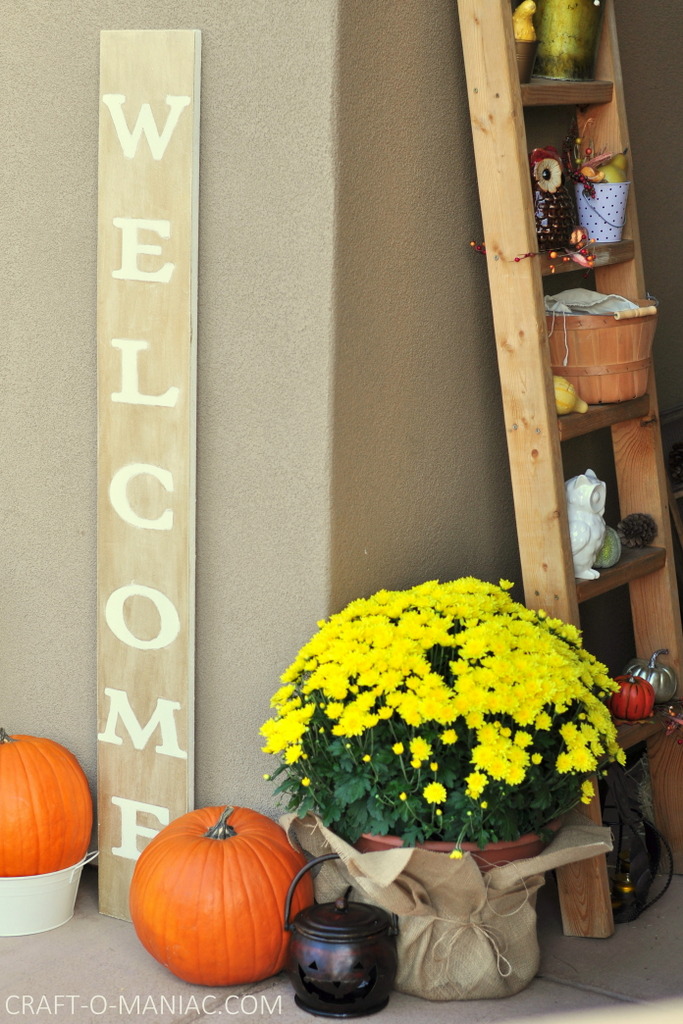 I think as Halloween gets closer I may add some large skeletons to my porch chairs and maybe a few other Halloween spooks.
Also here is my Halloween porch from two years ago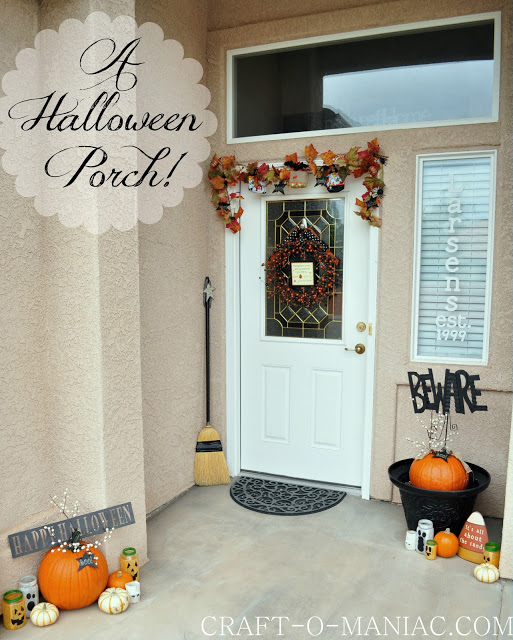 and my DIY Halloween Skeleton Wreath I did last year Here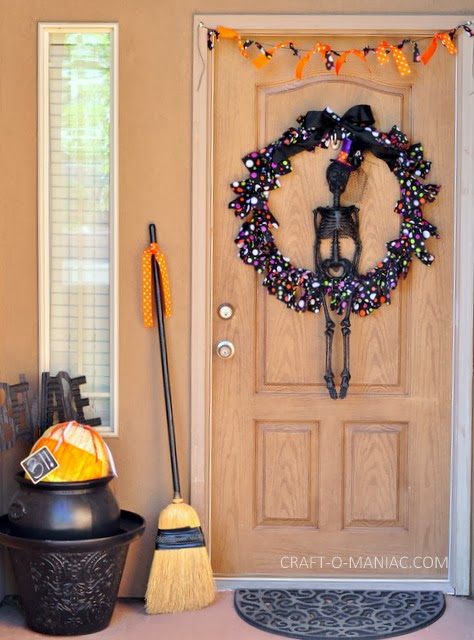 Thanks for stopping by COM today. Hugs, jen