4 Ways To Repurpose Old Furniture
Your old furniture isn't something you should give up on, especially if it's special to you. Rather than letting go of the old furniture, you can try bringing new life to it in so many ways. It's all about learning how to upcycle your old furniture, rather than throwing it away. 
Along with repurposing old furniture, you can keep it, donate it to centers with a free donation pickup service, or give it to family and friends. Don't let the landfill be its last destination. If you're willing to get your hands dirty with the revamping work, there are many tricks you can do to make old furniture look and feel new again. 
In this article, you'll learn several ways you can repurpose old furniture at home.
Stain Old Tables And Chairs
If you have natural, hardwood tables and chairs that are starting to age and chip paint, consider staining them instead of painting them. Let the natural beauty of the hardwood shine.
To do this, start by sanding or stripping off the chipping paint. Then, stain them so you can show off the wood grain. Restored wood is, in fact, very 'in' for many homes nowadays, given how classic and elegant it looks.
Reupholster An Antique Sofa
Antique sofas are beautiful pieces. Its wood or metal may still be in good condition, often, it's only upholstery that needs to be re-done. In this case, what you can do to repurpose the old furniture is to reupholster it.
Reupholstering takes some serious DIY skills. But, if you're up for the challenge, it's always a good project worth undertaking. If you aren't, you can always take in the services of an upholstery shop to do the job for you.
Reuse Crates As Garden Shed Furniture
The garden shed serves its functional purpose as the storage area of all your garden equipment and tools. But, this doesn't mean you can just dump your garden stuff in it. If your shed doesn't have shelves and toolboxes yet, you can repurpose your old crates for it.
Run a quick search on the Internet, and you'll come across loads of inspiration for shelves made out of crates. Or you can leave it as it is to have that rustic look in your shed.
Transform Dated Dressers Into Bathroom Cabinets
Dated dressers are also quite common in many homes. If you're throwing away your wooden dressers, you can instead transform them into bathroom cabinets.
Dressers are perfect for bathroom vanity as they have lots of drawers and storage space for your hygiene products. You only need to create a hole in the middle and top portion of the dresser to install a sink. The rest of the drawers on the side and bottom part, you can keep.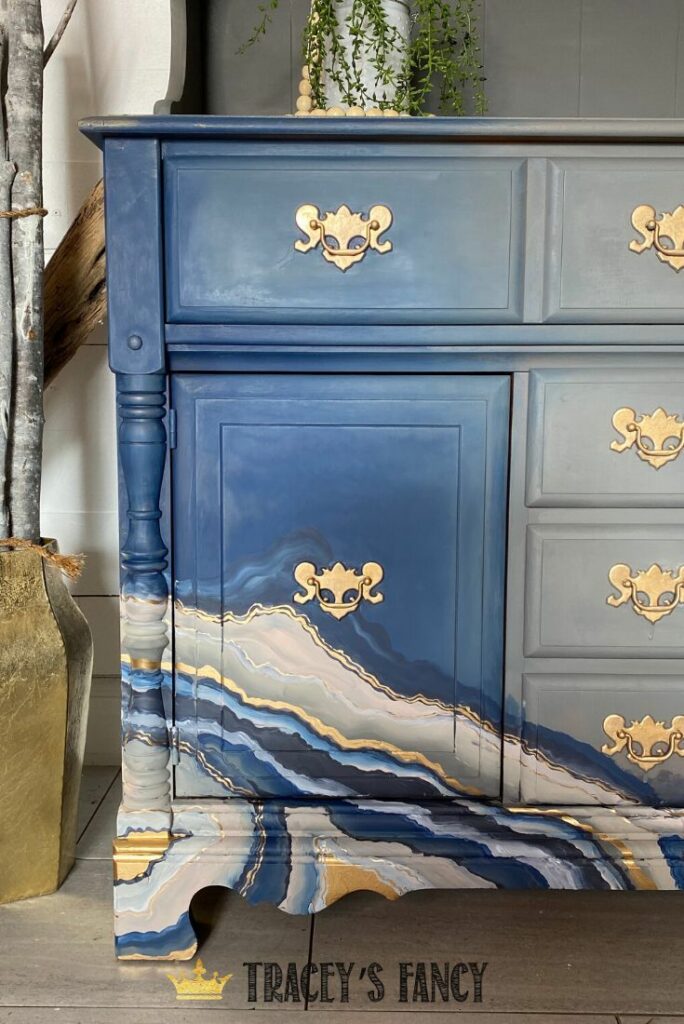 Image via Pinterest
Conclusion
As you can see, overhauling furniture isn't so challenging after all. From a simple repaint to tricks that may require a bit more work, you'll never run out of ideas about what to do with your old furniture. Try any of the tips above, and you'll certainly have pretty, practical, brand new-looking furniture that won't even give a hint of its age.