Smooth Moving Tips: For Buying And Selling
Selling your home and buying a new property is exciting. It's the next chapter of your life that will bring new memories and a fresh start. Should you want your buying and selling process to be as smooth as possible, utilize these smooth moving tips for when you are thinking about selling up and moving on.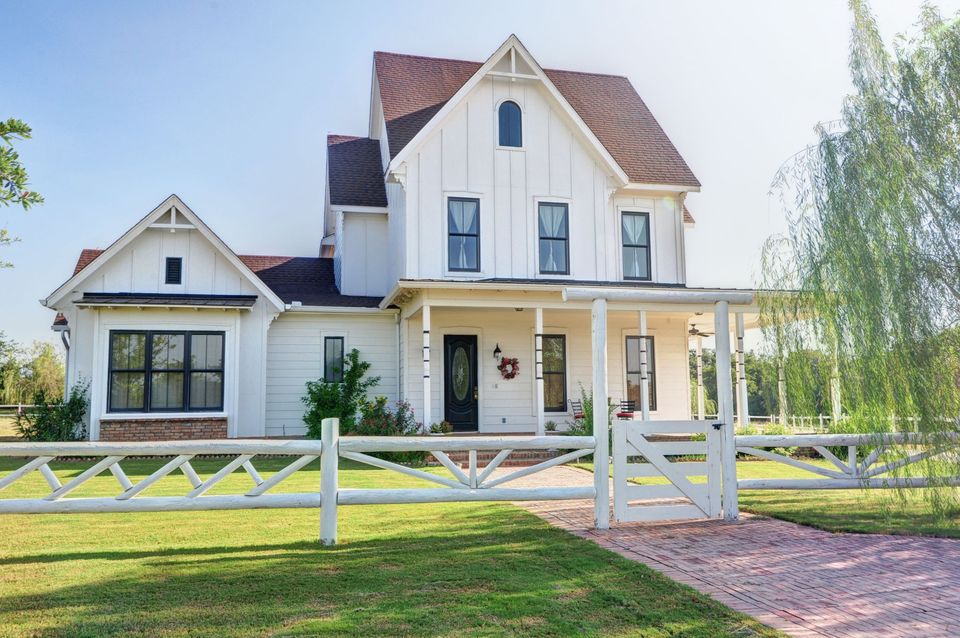 Image via Google
Search online ahead of time
When you know that you want to sell your home and buy a new property, it is useful to search the market ahead of time so that you know what is available and what the prices are like. You might not have moved in a long time and the property market might have changed a lot since then.
You can easily search in the comfort of your own home using a reliable company such as Compass, which is an easy way to search for properties in your preferred location. You can get to know what's on the market and what to expect to find when you think about buying somewhere near.
Likewise, cleaning up your new home before moving in will ensure that it is fresh and ready for your stuff. You can also get the help of a moving company in Bayonne, NJ so that your stress of moving can be reduced.
Finalize your new budget
You will have had a budget for your current house, which you may have purchased a long time ago. The property market changes quickly and prices increase. Therefore, you will want to rethink a new budget. This will be in line with what you currently pay, or more, or less.
A budget will help you make a more narrow search when looking for a new home. Setting your price right will ensure that you aren't left disappointed when you have your appointment with the mortgage lender.
View the house multiple times
Moving to a new home is a big deal. Not only is it a new chapter in your life, but it should also be one that you are happy you made. You will want your new home to be as close to perfect as possible, which will be much better verified if you view the home multiple times.
When you have your first viewing, it can be easy to get super excited and ahead of yourself. You might look over minor details that will actually matter when you move in.
Therefore, it is a good idea to view the house you like multiple times before settling on the purchase.
Make an offer and think about accepting offers of your current home
When you like a house, you will want to put an offer down in case someone else beats you to it with a better price. Making an offer should involve negotiating, as you will know about. People are likely trying to negotiate with you on the price of your house.
If the buying and selling process has come to a standstill because of a lack of negotiations being accepted, then you will want to think about accepting offers that buyers are making you. Likewise, making a good offer on the home you really like will help you secure the deal.
Declutter and clean
Decluttering and cleaning both homes is essential to make the moving process as smooth as possible. You will want your new home to be move-in ready as well as leave your old home ready for the new owners.
Decluttering your old home will help you reduce how much stuff you have to move, which will make packing, loading, and unpacking much easier. Likewise, having less stuff to take to the new house with you will feel like a breeze. It will truly feel like a fresh start.
Likewise, cleaning up your new home before moving in will ensure that it is fresh and ready for your stuff.
Make sure to clean up your old home so that the moving in process is as easy for you as the new owners.
The decluttering and cleaning process will help you ensure that you haven't left anything behind. Plus, it will make settling into the new place much easier.
Finalize dates for both (as close together as possible)
You will want a final move-out and move-in date for your current house and the new house. Should they not align, you might be without somewhere to live. Or, you could be left paying for two houses.
Therefore, ensure to set a move date as close together as possible so that you can time it well and only pay for one house, as well as have somewhere to live.
Organize removal
There are so many reasons to hire a removal company for the move. Not only are belongings hard to pack up and squeeze into vehicles, but expensive items might be put at risk if you don't have the right tools to move them.
Therefore, organizing a removal company to help you with the move will make it a much smoother process. You can rely on them to move your heavy and expensive items, as well as small bits. This means you can focus on other areas of the moving process, such as utility bills and setting up your new address.
Move across your utility bills
You will need to think about moving across your utility bills with your providers sooner than you think. Doing it ahead of time will ensure that you only pay what you need to and aren't without energy, or whatever else you need to switch when you move into your new home.
Let your providers know
Speaking of providers, it is essential to let your providers know that you are moving. Most contracts accept a 30-day notice, while others might be longer. It is important to let your providers know ahead of the move so that they know to cancel or switch your address.
Should you forget this step, you might end up paying for gas, electricity, water, wifi, and more that you aren't using.
Neighbor chats
It is a good idea to let your current neighbors know that you are moving so that they know to expect new people.
Likewise, it is a good idea to chat with your new neighbors so that you can settle in as soon as you move into the new house. You can feel safer and more secure knowing who your neighbors are. Who knows, you might even make new friends.
Renovation tips
Should you want to decorate or renovate the new house, it is a good idea to do so before you move in (if possible). Doing so will ensure that you can move in with your belongings and your furniture and not have to worry about moving everything again so that you can paint or renovate the flooring.
Some renovation for moving into your new home include:
Refresh the paint. Although the paintwork might be in good condition, a new coat of paint will make it feel fresher.
Scrub the floors. Scrubbing the floors will restore their shine and hygiene, which will make the entire house feel much cleaner.
Fix the windows. Should the windows or their ledges look old or dirty, fix and clean them up as it will help maximize their appearance and the amount of light that enters the home.
Renew the window coverings. Any old window coverings can hinder the look of the room as well as hinder the amount of light that enters the home. To make it feel as airy and fresh as possible, renew the window coverings to light colors and materials. Or, take them down completely.
Grouting. The kitchen and bathroom will likely have grout in between the tiles. This might look clean but it will refresh the room if you go over the grout and freshen up its color.