5 Ways to Get Your New Home Move-In Ready
Moving into a new home is an exciting and stressful experience. The first few days can be overwhelming as you try to get your life back together. Many things need to be done before the move-in date to ensure everything goes smoothly, including sorting out what needs to go where, setting up internet service, and stocking the pantry with enough food for a week or two. In this blog post, we will share five ways to help make your new home move-in ready!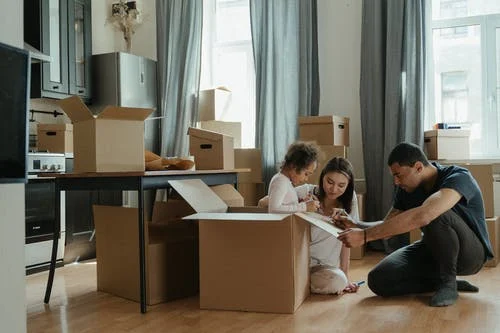 Via Pexels
Washing All Of Your Linens
One of the best ways to get your new home move-in ready is by washing all of your linens. The last things you want are dirty sheets or towels when you've just moved into a brand new place! It's helpful if you take everything out and wash it, but even if that isn't possible, make sure to clean the sheets on your bed. If you're able, wash any towels and rugs that might be in the house as well. It's best to do it all at once, so nothing gets forgotten about for too long!
Prepping Your Appliances
Another way to get your new home move-in ready is by prepping your appliances. While this may not seem like a huge deal, it is essential. For example, once you move into your new home, you will likely turn on the oven for the first time and be surprised by how hot it gets!
Even if this does not happen to you, prepping your appliances is still a wise idea because of their age. You don't want to take chances with your devices, so you should test them out before your big move. To do this, plug the appliance in and turn it on for a few minutes. If everything checks out okay, then go ahead with using it at home!
If any of these appliances are not working correctly or have other issues that cannot be fixed, consider buying new ones to use in your new home.
Make Sure All The Windows And Doors Are In Working Condition
Check all the windows and doors to make sure they are in good working condition. If one is damaged, fix it before moving your things inside. You don't want someone breaking into your new home on move day!
Make Sure The Stove Is Working And Cleaned Out
One of the essential appliances in your home is the stove. This means that it needs to be checked out before you close on your new house. If there are any issues with it, make sure to take care of them before buying a home, so you don't have to worry about getting an appliance fixed or replaced afterward. You don't want your family to starve while you try and get the stove fixed.
Check For Pests
Mosquitoes and other bugs can wreak havoc on your new home. Make sure you check out the exterior and inside to ensure there are no pests or bugs that could potentially ruin your move-in ready status. It's best to go ahead and schedule mosquito control services, so these pesky little critters don't spoil your move-in.
Also, check your home for any holes or cracks that are letting in bugs, rodents, and other pests into the structure of your new house. You don't want to be surprised when you see a mouse scurrying across the kitchen floor on move-in day!
Be sure to check all the windows on your new home for cracks or holes in screens before you move into a mosquito-infested nightmare! You also want to ensure that there aren't any openings around the chimney, dryer vents, or air conditioning units.
With this much focus on the front end of your move, you can rest assured that you'll be moving into an inviting and beautiful new space. Your home may take weeks or even months to come together after a relocation ultimately, but with these steps under your belt, it will be ready for living right away!