6 Useful Tools For Your DIY Project

DIY projects are a great way to kill time, get some work done, and even develop your handy skills. Whether you are interested in working with wood, building your own barbecue grill, or creating your own electric toys, there is a field of DIY that can help you out. In fact, any kind of product or service that you can think of most likely will have some kind of DIY alternative.

A lot of professional mechanics, painters, plumbers, clothing designers, and even architects started off just doing things out of passion and taking on small DIY projects. As one thing led to another, they gradually worked on increasingly larger projects.
Soon, friends and family took notice of their skill and suggested they charge for their work. As they had already developed an arsenal of tools and hardware that they needed for their work, managing larger jobs was not such a problem. Having the right tools is a critical part of any job. Here is what you can do to start building your tool kit and make sure you have all the most important things.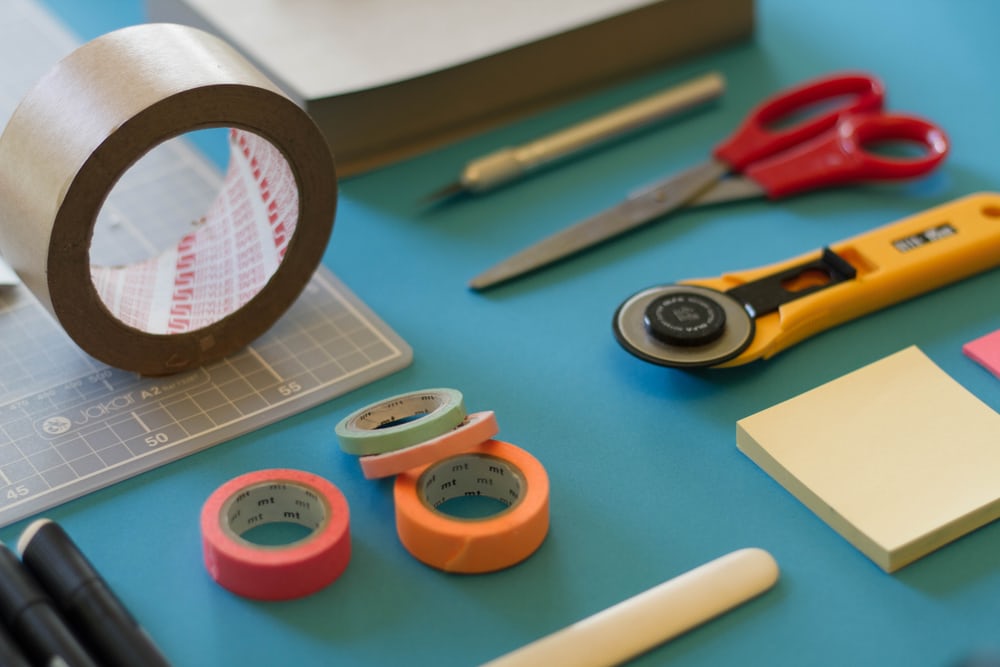 Utility Knife
A knife is an incredibly useful and flexible tool to have in any kind of situation. Whether you are working with wood, fabric, steel, or electronics, a knife will come in handy. It is something that can be used in a variety of ways and there are many different kinds of knives that you could invest in. However, a basic, medium-sized knife is something you should definitely have among your tools. A foldable option will also be a safer tool though it will compromise on size slightly.
Compressor
Having access to high-pressure air is a really good resource in any kind of project. Not only is it useful for blowing things clean, but it gives you the option to use pneumatic tools. There are a ton of attachments that you can add to your compressor to help you in everything from changing a flat tire to professionally repainting your entire car. Whether you need to cut something or shoot some bolts into the wood, a good-quality compressor can help you get the job done.
Fabrication Solutions
If you are looking to take your DIY passion to the next level then definitely consider some fabrication solutions. This doesn't have to be very expensive equipment but there are a few basics you should have. Things such as a 3D printer or the must-have Cricut Maker 3 are fabrication solutions that can come in handy in a variety of projects. Rather than having to outsource that part of your project, you can do it on your own. Moreover, you can even charge for these products and lend assistance to other peoples' DIY projects through these assets.
Tool Kit
Bolts, screws, and all kinds of nuts are things you will commonly come across in DIY life. For everything from woodwork to computer electronics, a quality tool kit is critical for routine tasks. You can get everything from a small pocket-sized kit of screwdrivers to an entire metal cabinet full of tools. Choose one that suits your needs and provides you with the tools you will need frequently.
Lights
While the light in the shed is great, there are certain situations where you need extra light. You might be working outdoors in a dark spot, you might have to go somewhere to get something done, or you might just need a light to see better under your car as you fix it. Get a small, portable light and ensure it is fully charged at all times.
Safety Equipment
Just as important as the tools that help you get the job done are the tools that help you keep yourself safe. Especially for sensitive parts of your body such as your eyes and your hands, having some protective gear is crucial. You can get a large variety of protective gear depending on the kind of work that you plan on doing, but make sure you get something high quality. Also, if you are using power tools, then get some good gloves that will protect your hands.
The tools and the protective gear that you buy are most likely going to outlive you. However, it will only last that long if you get good quality products. Substandard products are very common in the marketplace. You don't want to put yourself at risk of a major setback in the future, just to save a bit of money today.
Rather than having to buy multiple cheap screwdrivers, why not just invest in one good one the first time? It will serve you for decades to come. With holiday deals coming up, this might be the best time to invest in this gear for yourself.